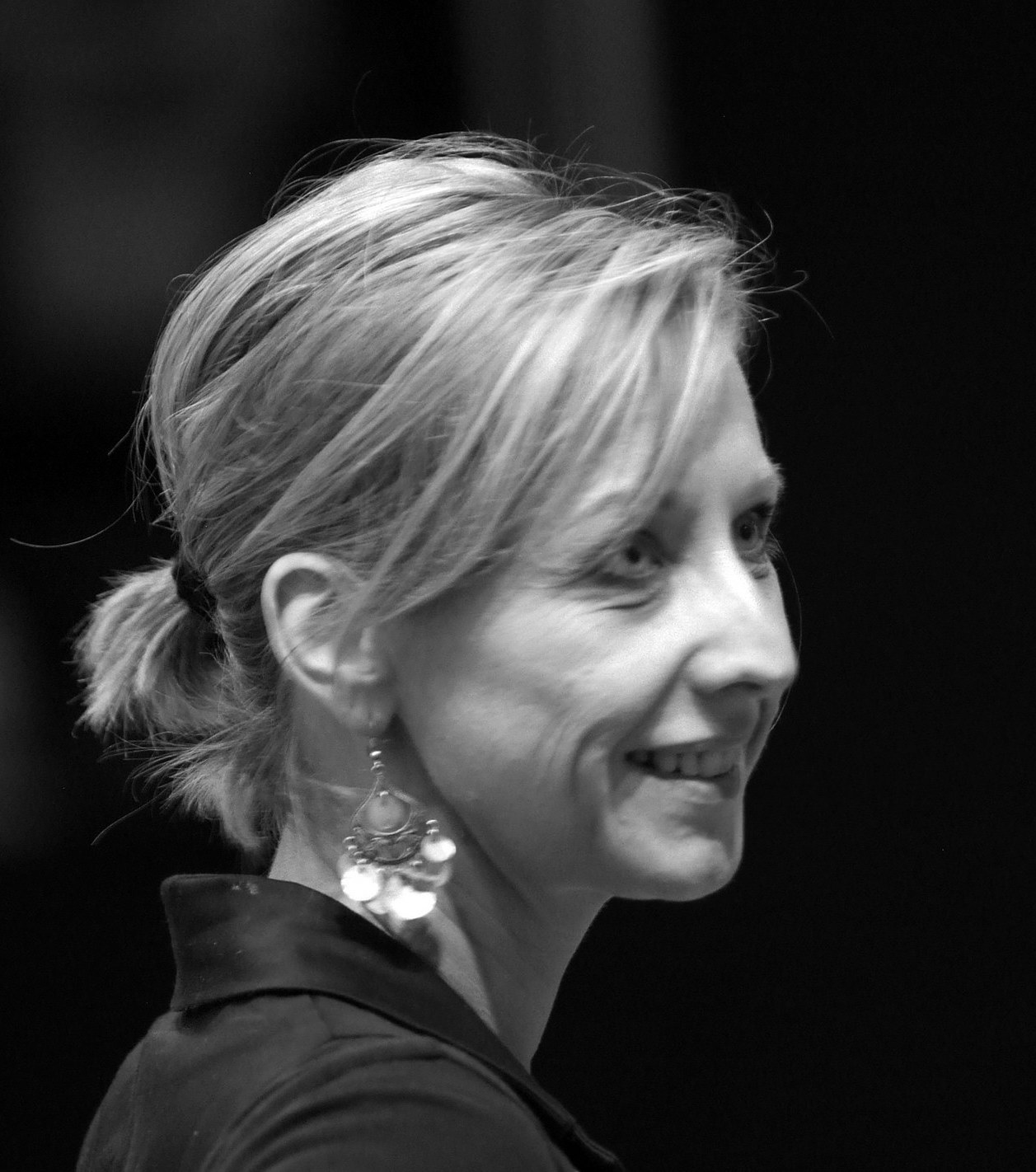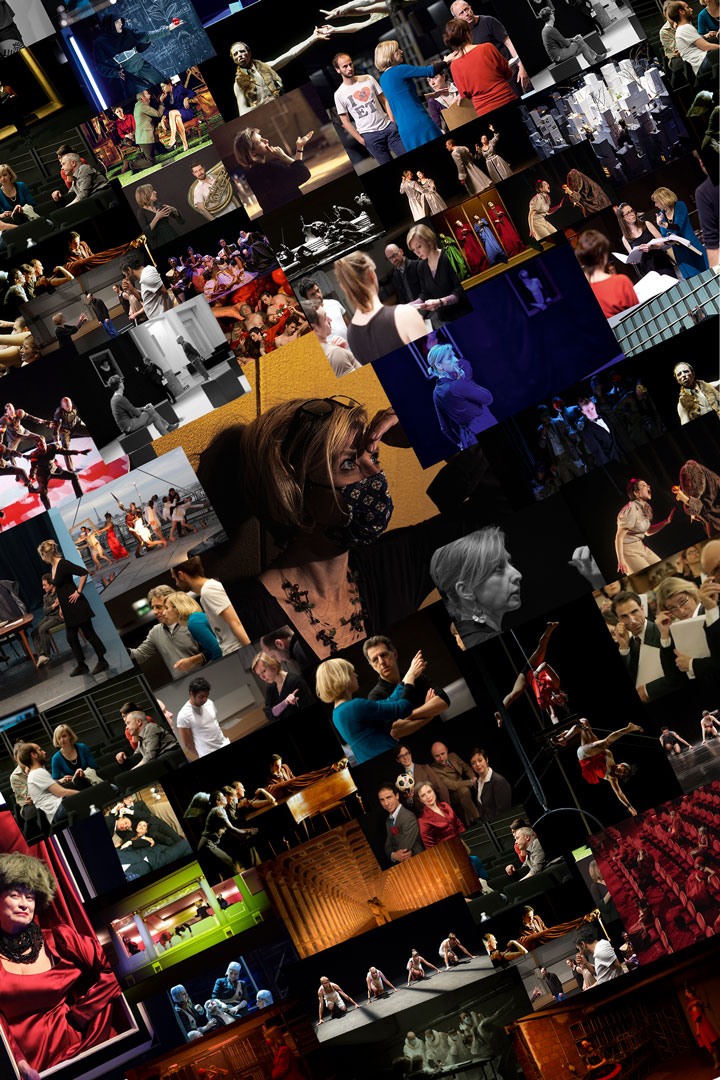 About
Ingrid von Wantoch Rekowski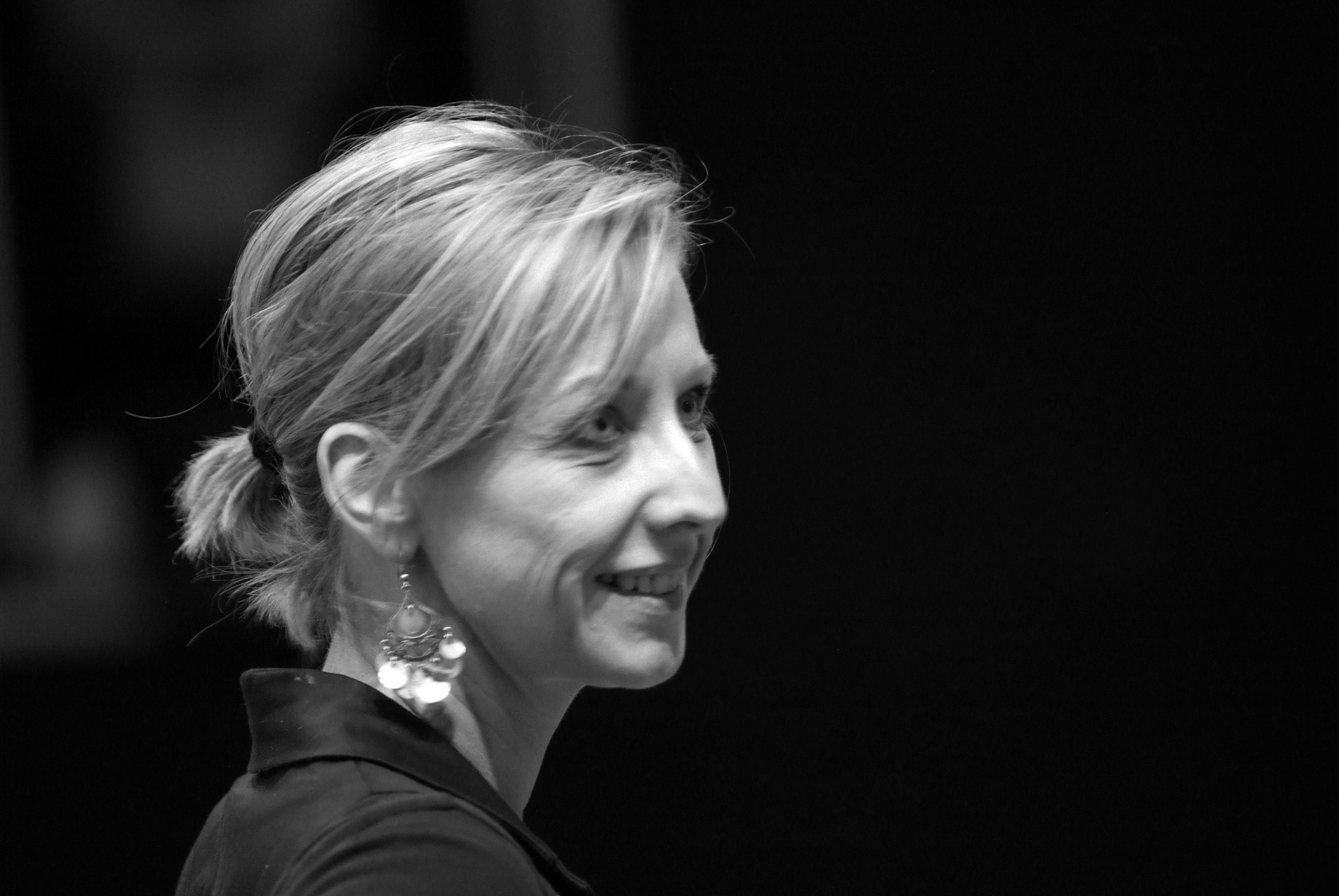 Franco-German director Ingrid von Wantoch Rekowski was born in Bad Godesberg, Germany, in 1967. After studying piano, dance and painting in the United States, she started directing at INSAS (Institut National Supérieur des Arts et Spectacles) in Brussels, training under the likes of Eugenio Barba, Bob Wilson, Georges Aperghis, Trisha Brown, Dario Fo and Anatoli Vassiliev.
From her very first show, In the Woods One Evening (1994), featuring music by Aperghis, Buckinx, Berberian, Deak, Dzuibak and Lachert, she has established a singular language suffused with the logics of the stage, music, visual art and literature. As an artist, it was less about telling a story than immersing the audience in a particular universe in order to challenge, touch and deeply move them. This approach was one she went on to extend with Lucilia Caesar, as much a laboratory of creation as it is a musical theatre company, which she founded in Brussels in the same year.
A-Ronne II by Berio (1996) brought her national and international recognition. This was followed by, among others, Cena Furiosa (1999), madrigals by Monteverdi at the Festival d'Aix-en-Provence; Lohengrin (2001) by Sciarrino at the Berlin Biennale; In H-Moll (2001) based on the J. S. Bach's B Minor Mass, notably performed at the Festival Musica Strasbourg and Wiener Festwochen, and revived in Brussels in December 2018; La Vergine Dei Dolori (2003), an oratorio by Scarlatti at the Teatro San Carlo in Naples and in Brussels; Le Tango des Centaures (2005) based on Ovid's Metamorphoses, written by Pascal Quignard and composed by Kris Defoort; Mondschatten (2006), a chamber opera by Younghi Pagh-Paan at the Oper Stuttgart; Lapsit exillis (2009), based on the Arthurian legends; Raphaël, les sirènes et le poulet (2011), based on famous duets, at the Théâtre National in Brussels; Le Stéréoscope des Solitaires (2015), based on Juan Rodolfo Wilcock's work, a journey of sound set to music by Ana Maria Rodriguez, which premiered at Le Manège in Reims (Reims Scènes d'Europe) and at the Ballhaus Ost in Berlin, and was then revived at the Théâtre La Criée (Festival les Musiques) in Marseille (2016), the KunstFestSpiele Herrenhausen (2017) and the National Kaohsiung Center for the Arts in Taiwan (2019); Bug, co-produced with IRCAM (Paris) and performed in June 2017 in Paris then in Brussels during Ars Musica, and at the Centre National Césaré in Reims; and False Start, which premiered in a "flash" version on the Esplanade Solidarność 1980 in Brussels, then in a 20-minute version at the "Court Toujours" festival of the CDN in Thionville (2018) and at the National Theatre in Brussels (2019). A 50-minute version of the show will be performed at the 2022 Edinburgh Fringe Festival.
In September 2020, Ingrid von Wantoch Rekowski directed Dead Little Girl, the first of three parts of the pop requiem Is this the End? composed by Jean-Luc Fafchamps set to a libretto by Éric Brucher. Commissioned by La Monnaie, this first part is a hybrid form of opera where the music and vocals are performed live and blended with pre-filmed sequences shot behind the scenes at the opera house. In April 2022, she directed the second part, Here's the woman!, which continued the principle of filmed sequences mixed with live acting and singing. She is currently working on the third part of the pop requiem with Jean-Luc Fafchamps and Éric Brucher.
IvWR has also created numerous performances, installations and videos, notably Métamorphoses Nocturnes (tableaux vivants), Métamorphoses II d'Avila (installation), Rubens-Metamorfoses (video), It will take about 7 minutes (performance), Nocturnes  (performance) and La Galerie des Solitaires (installation). Her latest video project, Let Art Be Caress, created during lockdown, is an alphabet primer of short 30-second clips exclusively available online, born from a desire to continue sharing with the public despite the enforced inaction. Funny, serious, tender, joyful moments playing with excesses, shifts, delusions and a touch of iconoclasm.
Ingrid von Wantoch Rekowski regularly collaborates with leading artists such as the composers Qu Xiao-Song, Salvatore Sciarrino, Kris Defoort, Youngi Pagh-Paan and Daniele Ghisi, conductors Marc Minkowski, Beat Furrer, Konrad Junghänel, Rinaldo Alessandrini and Patrick Davin, and the writers Pascal Quignard and Éric Brucher.
She has been invited to several festivals, theatres and opera houses in Europe and Asia and her work regularly features in repertoires.
She was associate artist at the Théâtre National in Brussels from 2005 to 2011.
Since 2007 Ingrid von Wantoch Rekowski has regularly given classes at INSAS (Brussels) and also makes appearances at various schools for the arts in Europe, including in Aberystwyth, Lausanne, Lyon, Mons and Zürich.