Lohengrin
Chamber opera by Salvatore Sciarrino
Lohengrin Music theatre
Lohengrin
Chamber opera by Salvatore Sciarrino
Based on a short story by Laforgue, Lohengrin is a contemporary composition by Salvatore Sciarrino. The dramatic structure of the work plays with the contrast between the minimalistic acting and the music's nightmarish tones. Elsa's story is told by an actress moving as if in a dream. The mournful and fascinating ambience of the music is accentuated by the musicians' playing. Each gesture executed with their instruments is intensified, arousing the music's dramatic and disquieting aspects.
Credits
Composition: Salvatore Sciarrino
Musical direction: Beat Furrer
Direction: Ingrid von Wantoch Rekowski
Set design and lighting: Fred Pommerehn
Costumes: Monique van den Bulck
Performer: Viviane De Muynck
Singers: Siegfried Pokern (tenor), Hagen Matzeit (baritone), Michael Siegler (bass)
Voice of the prelude: André Wilms
Orchestra: Kammerensemble Neue Musik Berlin
Production: Hebbel Theater – Musik-Biennale Berlin, Ars Musica (Brussels), Musica Strasbourg, T&M-Nanterre
Supported by: Réseau Varèse (European network?)
Press
Eine atemberaubend langsame Regie oder besser Choreographie von Ingrid von Wantoch Rekowski. Das Publikum im ausverkauften Saal hielt, als sei es einer Sciarrino-Partitur entsprungen, eine Stunde den Atem an.
(Die Welt, VT, 16/03/01)
Zum unbestreitbaren Höhepunkt der Musik-Biennale: Salvatore Sciarrinos melancholisches Einfrau-Theaterstück Lohengrin, welches in der kongenial grotesken Regie von IvWR zu einer romantischen Oper von Ausmass wuchs.
(FAZ, Eleonore Büning 20/03/01)
Die Inszenierung überredet durch ihren Determinismus.
(Der Tagespiegel, Sybill Mahlke 15/03/01)
Eine zauberhafte Welt von ganz eigener Poesie. Je länger die skurrile Aktion dauert, desto grösser wird die Faszination, die diese irre Welt ausübt. Der Beifall war entsprechend lang und heftig.
(Opernwelt, Bernd Feuchtner 05/01)
Ingrid von Wantoch Rekowski a relevé le défi de « montrer l'invisible » en mettant l'œuvre en scène.
(Le Soir, Serge Martin 19/03/01)
Une mise en scène millimétrique et saisissante d'Ingrid vWR, non exempte de maniérisme, mais en ce cadre tout à fait en situation.
(Le Monde, Renaud Machard, 24/03/01)
Avec la mise en scène d'IvWR, Lohengrin, la pièce de théâtre musical de Salvatore Sciarrino, retrouve sa dimension de rêve éveillé.
Du culot, il en faut pour ouvrir un opéra, aussi moderne soit-il, par plus de quinze minutes d'action silencieuse quasi mystique ! C'est pourtant le parti pris, réussi, d'Ingrid von Wantoch Rekowski, jeune metteur en scène dont l'aplomb frise l'insolence dans le milieu plutôt feutré de la musique actuelle. C'est qu'elle prend « à l'envers » la partition, déjà pleine d'absences et de silences du compositeur italien, lui offrant un préambule d'un luxe scénique qui rivalise avec la beauté étrange et vénéneuse de la musique.
(Unrockuptibles, Frank Mallet 11/12/01)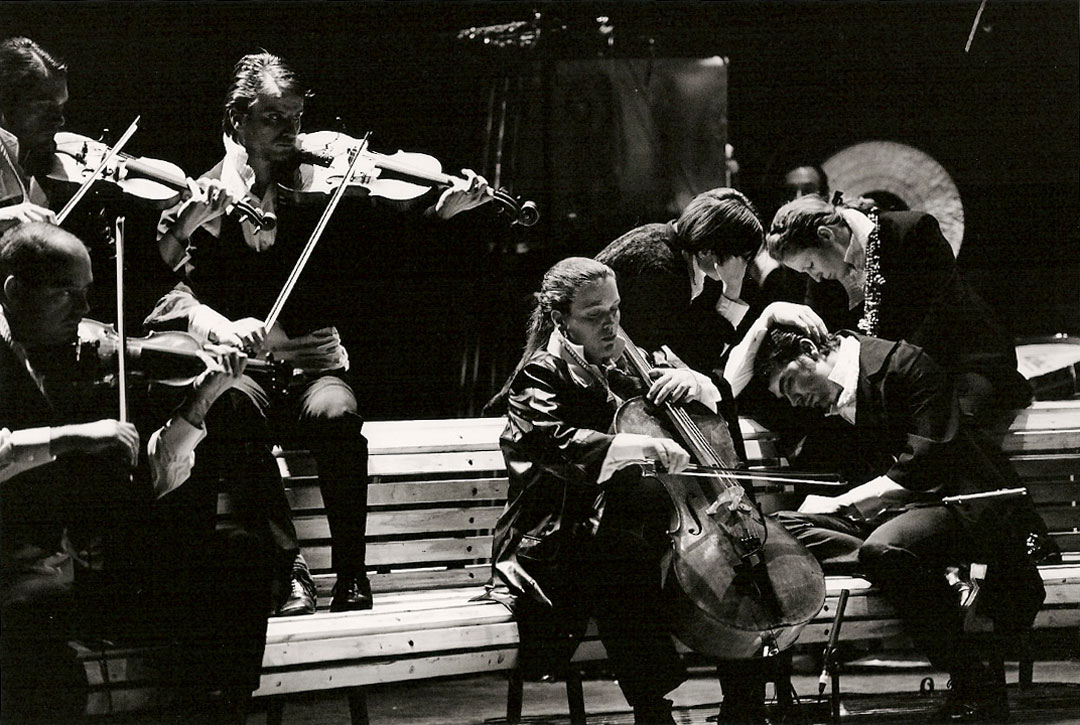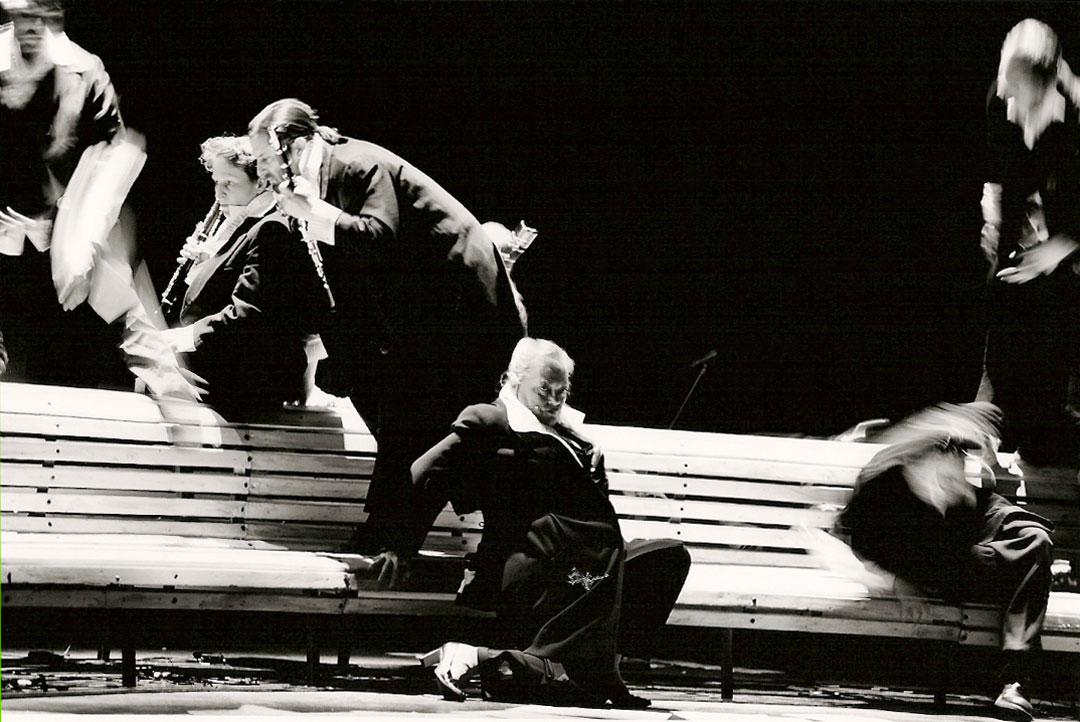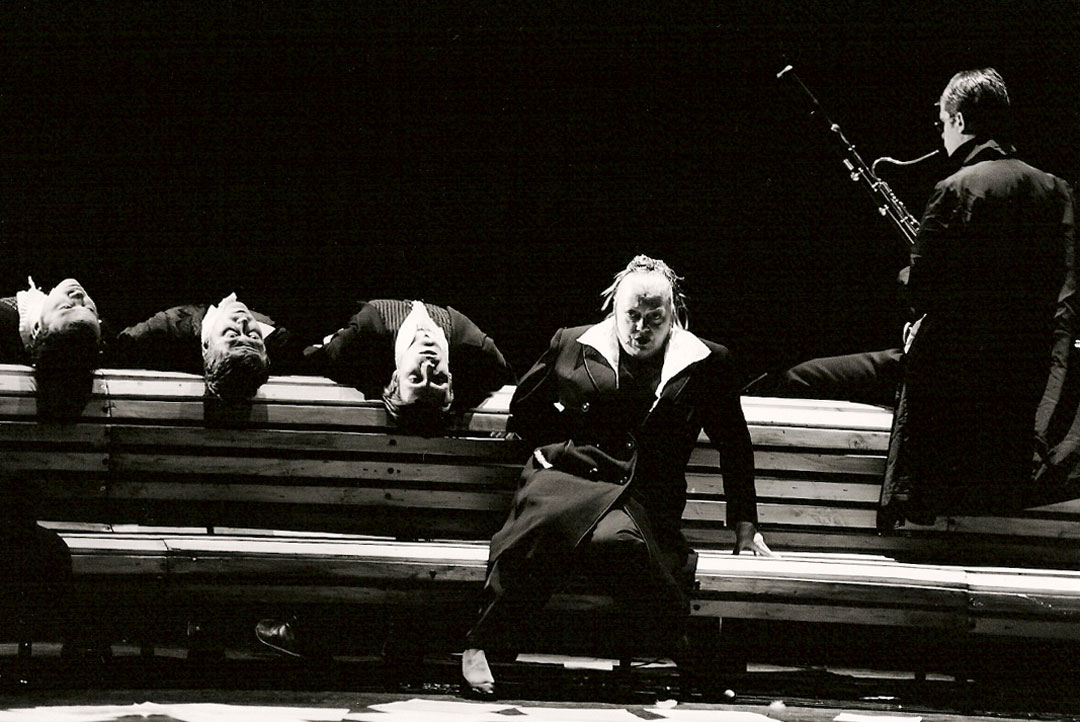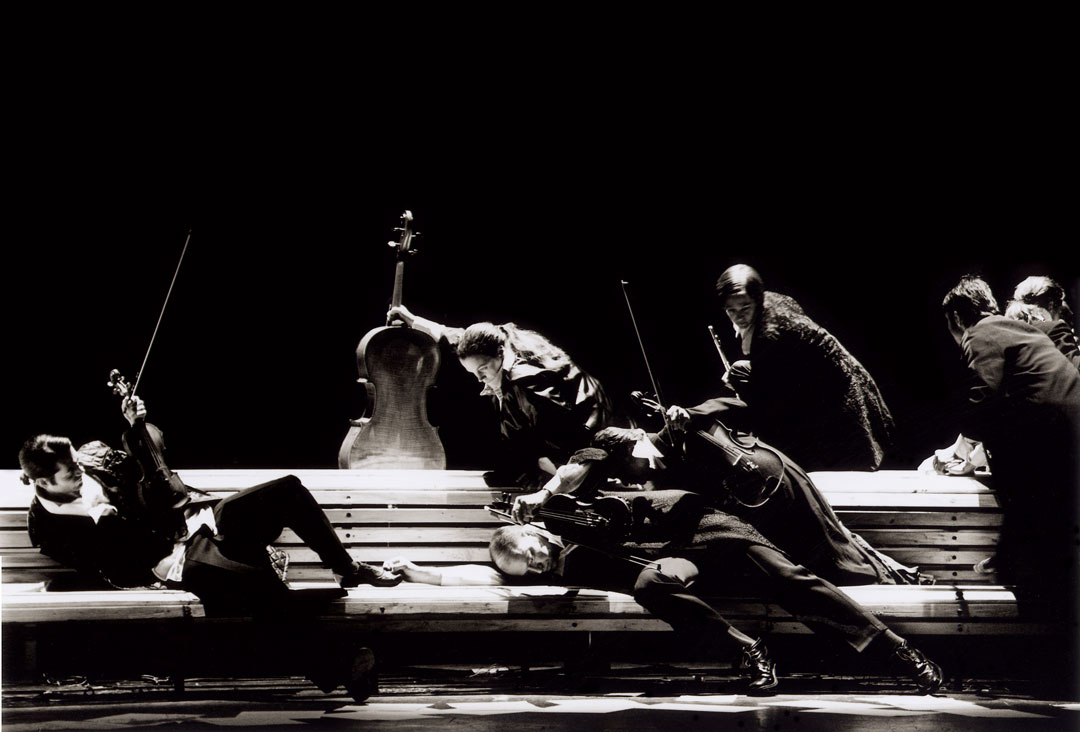 Lohengrin- ©Monika Rittershaus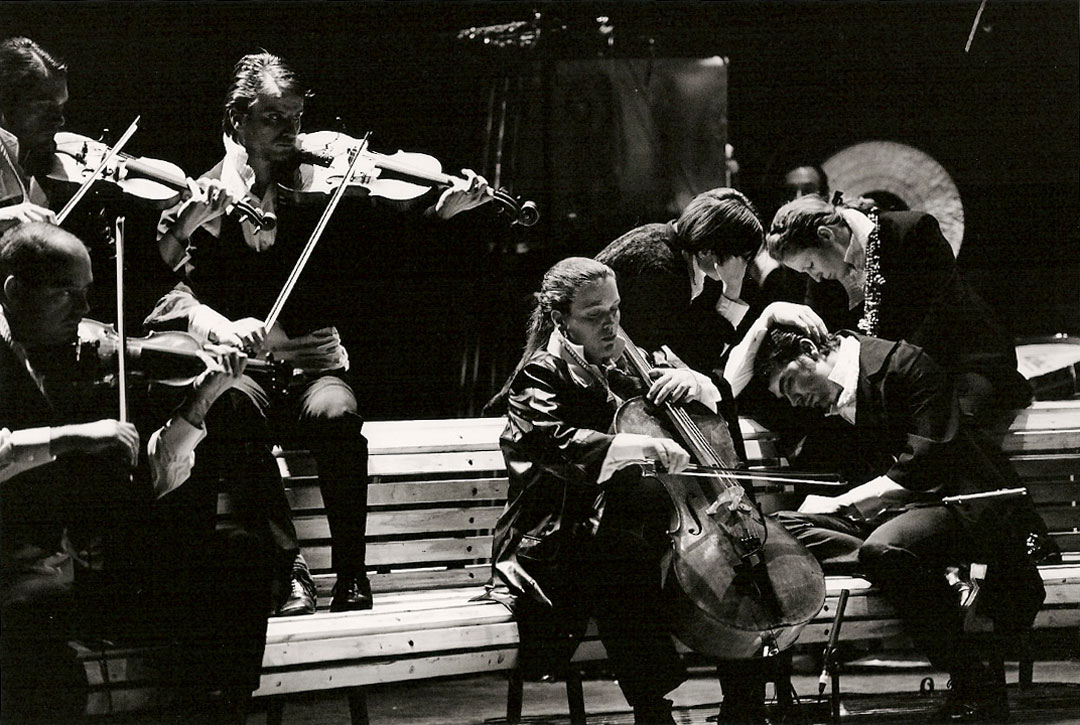 Lohengrin- ©Monika Rittershaus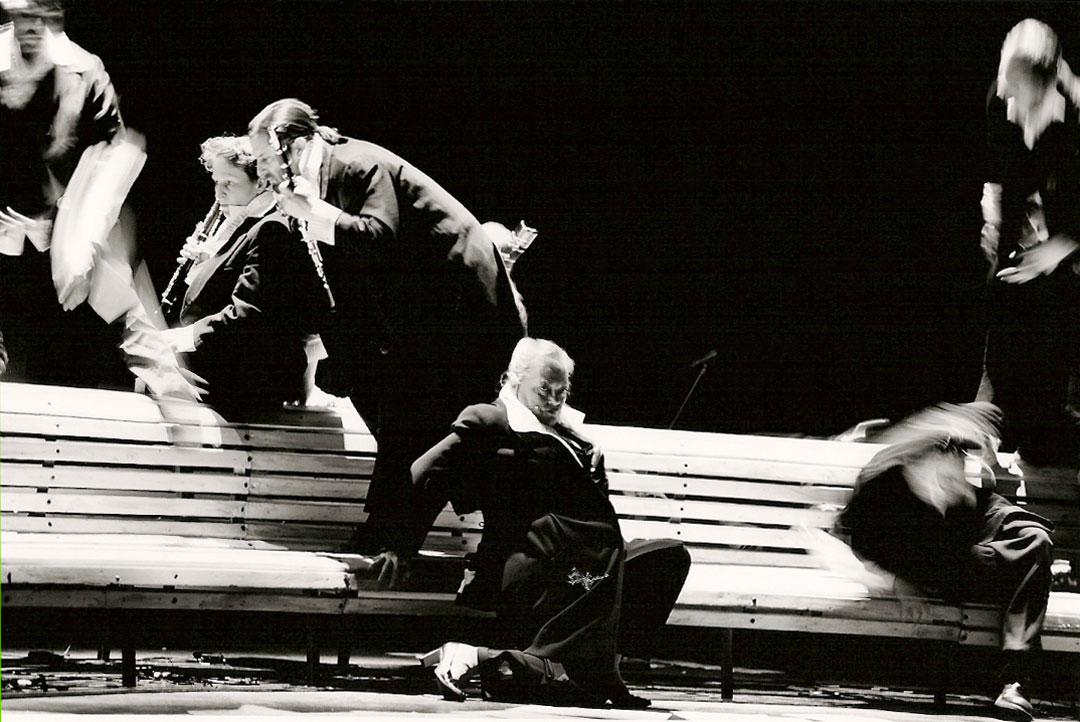 Lohengrin- ©Monika Rittershaus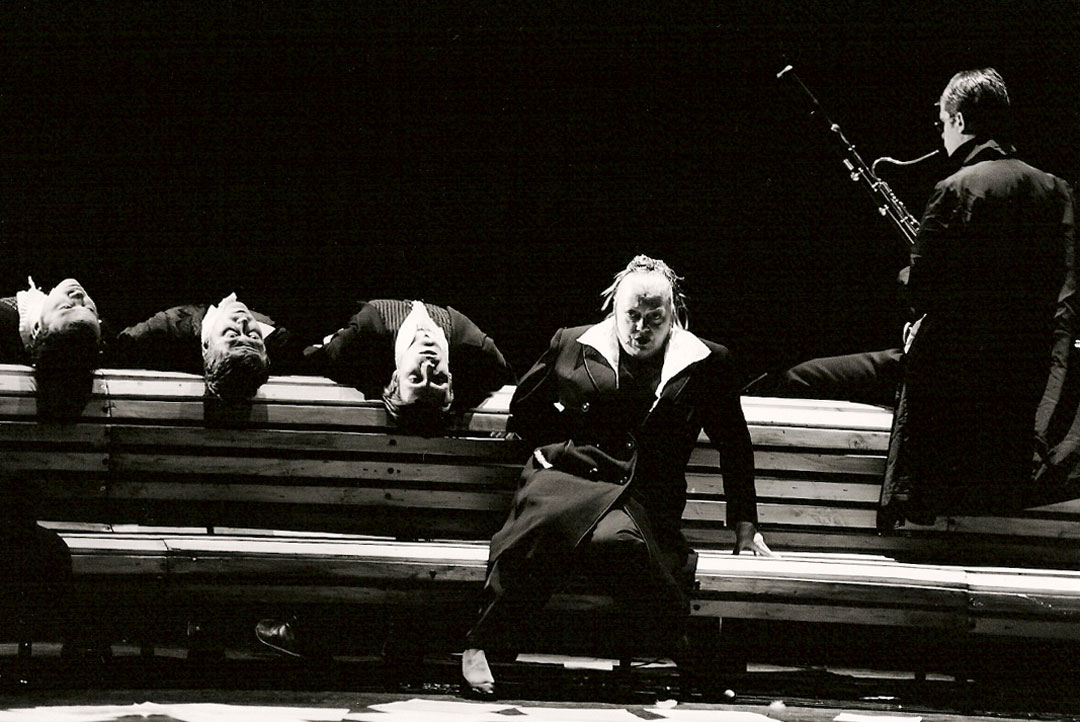 Lohengrin- ©Monika Rittershaus