La vergine dei dolori
Oratorio by Alessandro Scarlatti
Drama school project La vergine dei dolori Opera
La vergine dei dolori
Oratorio by Alessandro Scarlatti
Sixteen actors make up a baroque frame showcasing four singers who perform the famous lamentation by Alessandro Scarlatti. The set design confronts the music with pictorial composition, silent action with the singing voice. The conductor appears like the guide of an animated painting. The acting, always ambiguous and ever changing, focuses on bringing out the characters' unconsciousness, their motivations, the secrets of their souls and of their relationships. It destabilises the score's lyrical unity and presents a polyphony of associations.
Credits
Musical direction: Rinaldo Alessandrini
Direction: Ingrid von Wantoch Rekowski
Set design: Nicola Rubertelli
Costumes: Christophe Pidré
Lighting: Mario d'Angio
Singers: Romina Basso (mezzosoprano), Sara Mingardo (alto), Anna Simboli (soprano), Daniele Zanfardino (tenor)
Performers: Mélanie Bauer, Liza Baumann, Emilie Bobillot, Alain Borek, Ludovic Chazaud, Baptiste Coustenoble, Marion Duval, Baptiste Cillieron, Stella Giuliani, Aurore Jecker, Camille Mermet, Aline Papin, Ludovic Payet, Lucie Rausis, Lola Riccaboni, Cédric Simon
Orchestra: Le Concerto Italiano
Production: Teatro di San Carlo (Napoli), De Munt / La Monnaie (Brussels), l'Opéra de Bordeaux, Manufacture – Haute École de théâtre de Suisse romande (Lausanne)
Press
Par sa subtilité et sa simplicité, le dispositif scénique conçu par IvWR invite à se concentrer sur la musique. Et quelle!
(Sud ouest, Catherine Darfay, 11/07/08)
Et puisqu'il s'agit bel et bien d'un spectacle lyrique, qui joue de l'ambiguité de la frontière entre le profane et le sacré, IvWR a conçu une mise en scène à la façon des peintures du XVIII et des rétables baroques, avec la partition des acteurs de la Manufacture-Lausanne. De quoi clore la saison lyrique avec un bijou inattendu…
(Sud ouest, Catherine Darfay, 09/07/08)
La scénographie superbe et spectaculaire d'Ingrid von Wantoch Rekowski… Chaque image est un vrai tableau ancien de toute beauté, les couleurs sont d'un suprême raffinement.
(Libre Belgique, Guy Duplat, 31/03/07)
La metteuse en scène Ingrid von Wantoch Rekowski s'est emparée et de la partition et de l'univers pictural, selon son art inimitable d'explorer les tensions entre les affects des uns et des autres, les champs mouvants entre la perception du verbe, celle de la musique, par le truchement de la peinture. Les références sont perverties en douceur, parfois iconoclastes : ces poses alanguies entre douleur et extase, ces moues lascives, ces contorsions en déséquilibre, ces doigts vengeurs levés vers le ciel, ce tibia de squelette qui se balance… La rhétorique du sacré et de ses paradoxes.
(Le Soir, Michèle Friche, 02/04/07)
Inspirée, facétieuse, visionnaire, Ingrid von Wantoch Rekowski s'est toujours réjouie de transformer en objet théâtral – selon un « théâtre polyphonique et pluridisciplinaire » – ce qui, justement, n'est pas destiné au théâtre : une messe, un tableau, une étude pour piano. Et chacune de ses inventions fait mouche.
(Le Vif Express, Martine Dumont-Mergay, 23/03/07)
Proprio la metateatralità insita in questa grande musica può aver suggerito a Ingrid von Wantoch Rekowski l'idea per la sua affascinante realizzazione sulle scene del Politeama.
(Il Mattino, Giovanni Carli Ballola, 01/03/03)
L'utilizzo del contrappunto conferisce all'intera opera grande drammaticità e compostezza.
(Cronache di Napoli, 8/02/03)
Più che di messa in scena vera e propria parlei di un clima evocativo, solenne, in cui sono stati ridotti al minimo i movimenti e l'azione.
(Umberto Garberini, 26/02/03)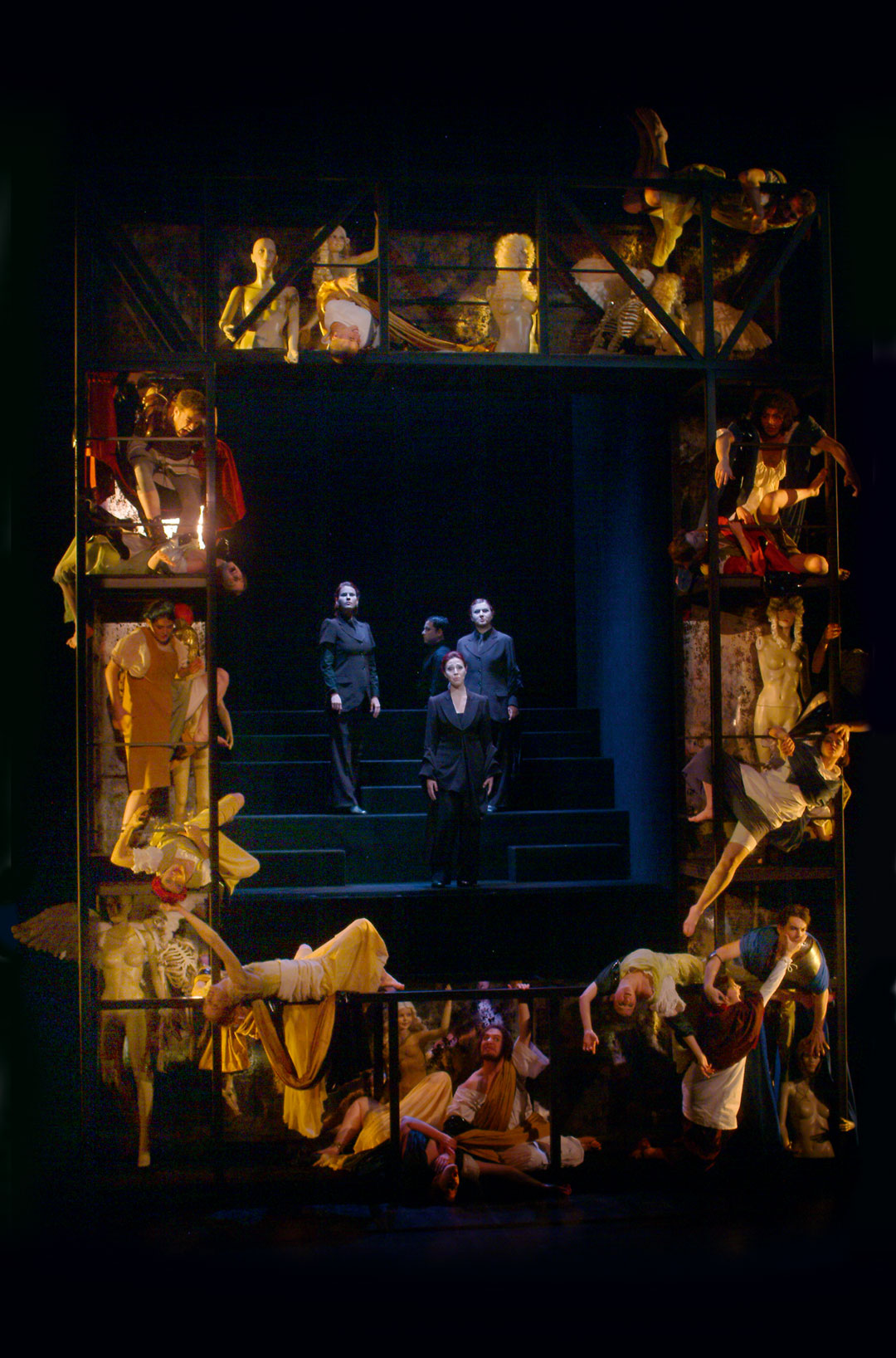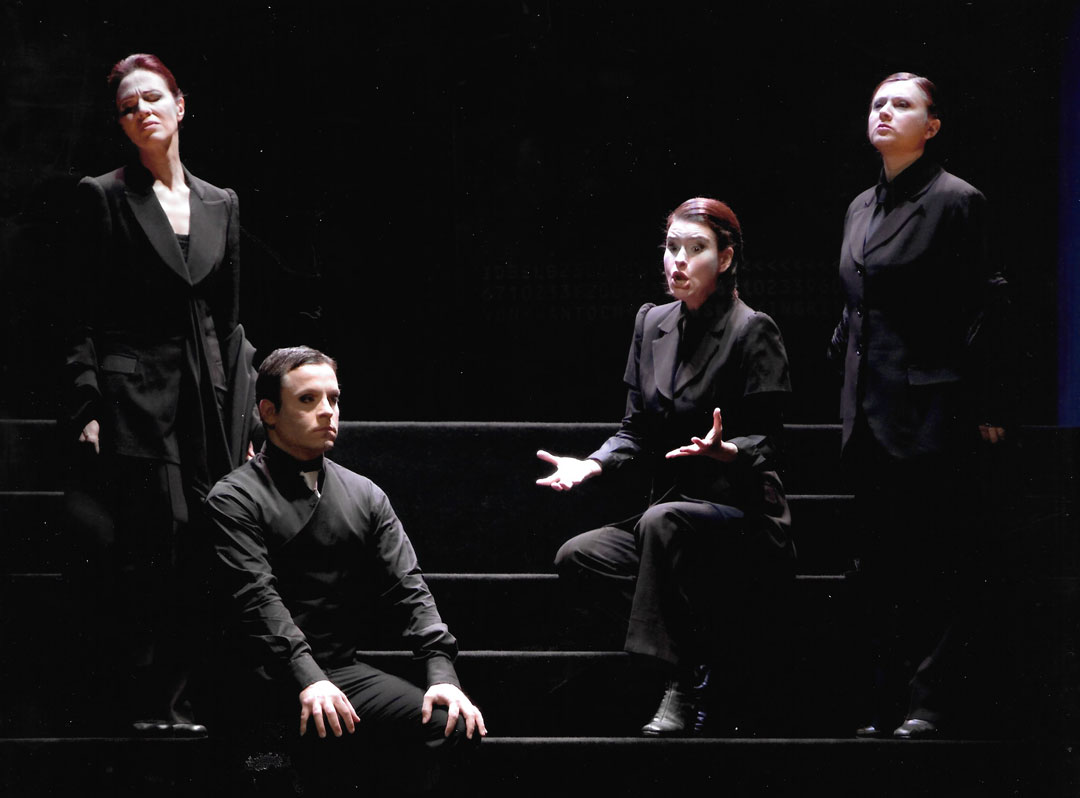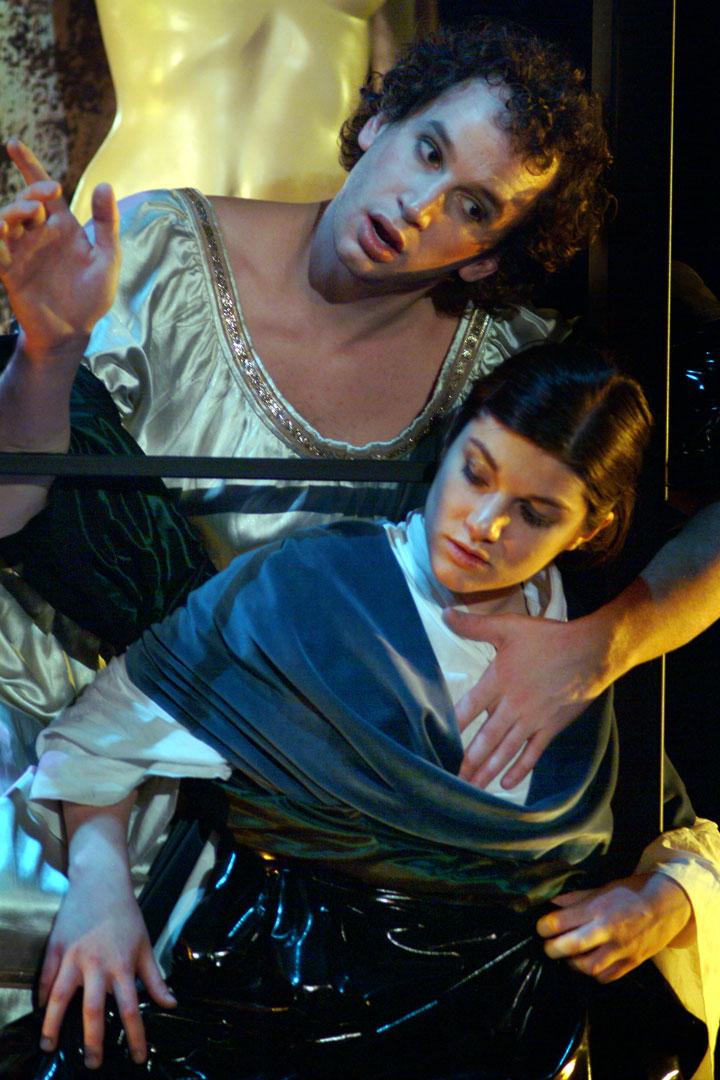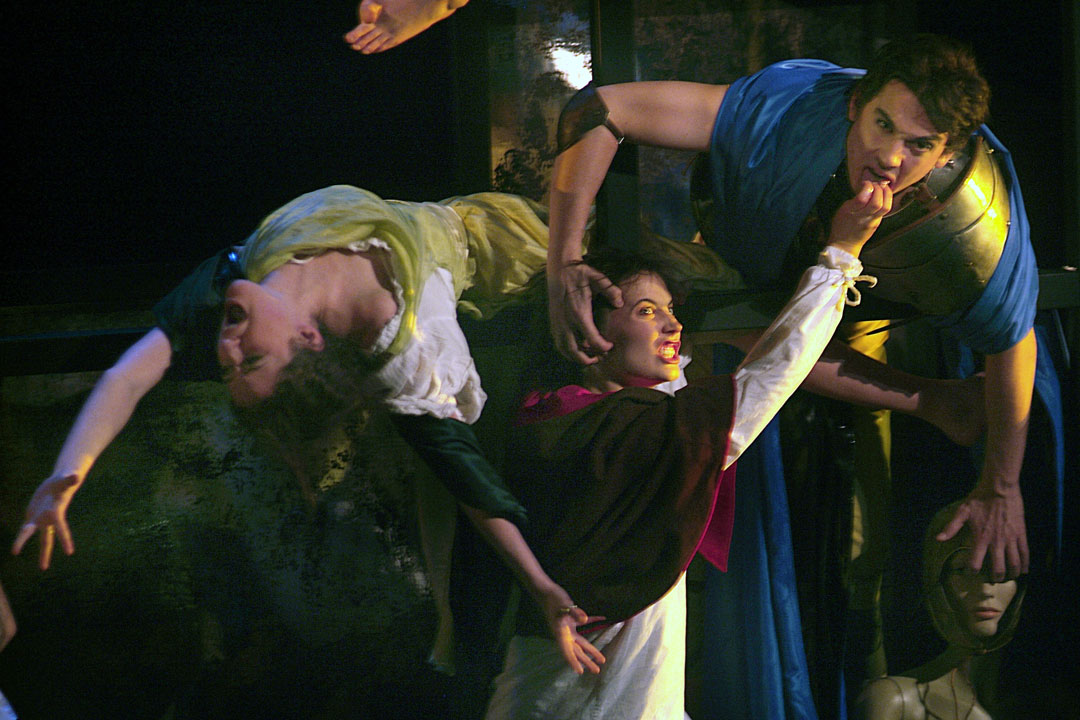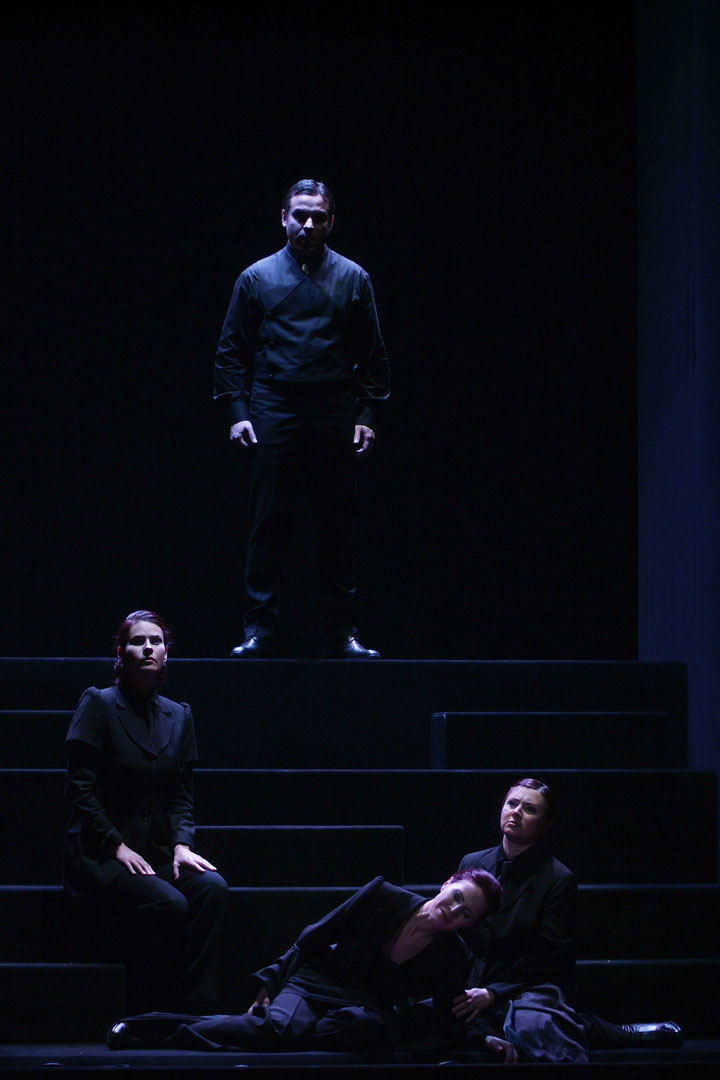 La vergine dei dolori – ©Eric Legrand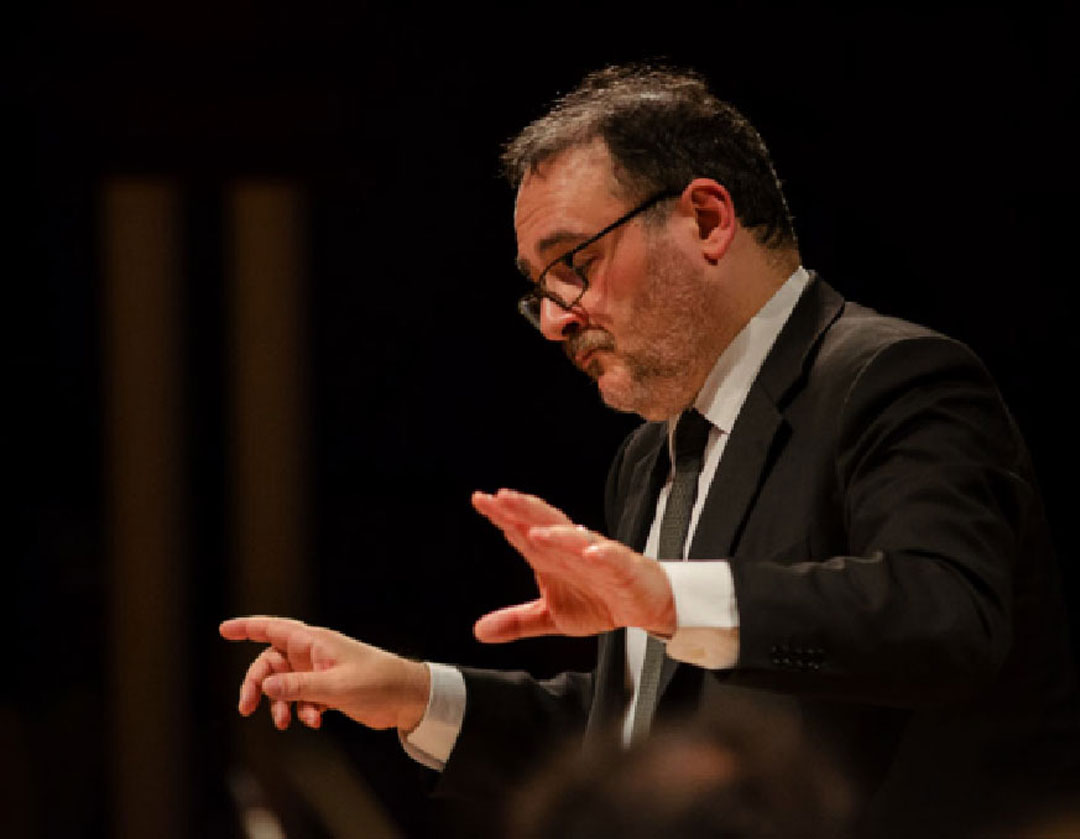 La vergine dei dolori – ©Eric Legrand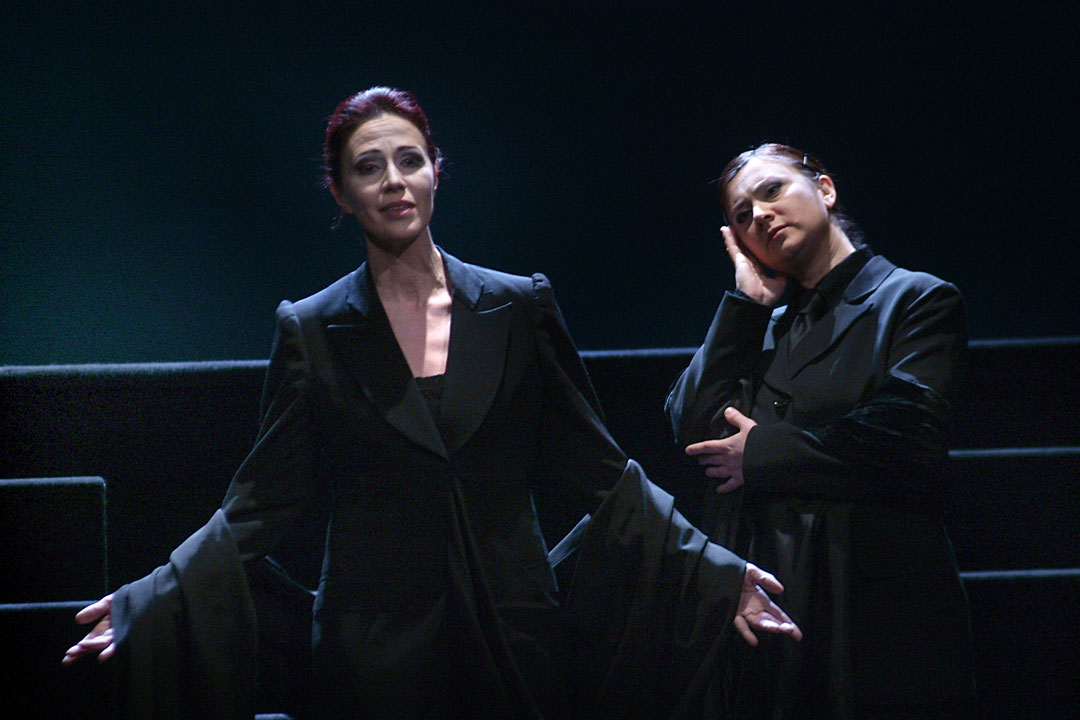 La vergine dei dolori – ©Eric Legrand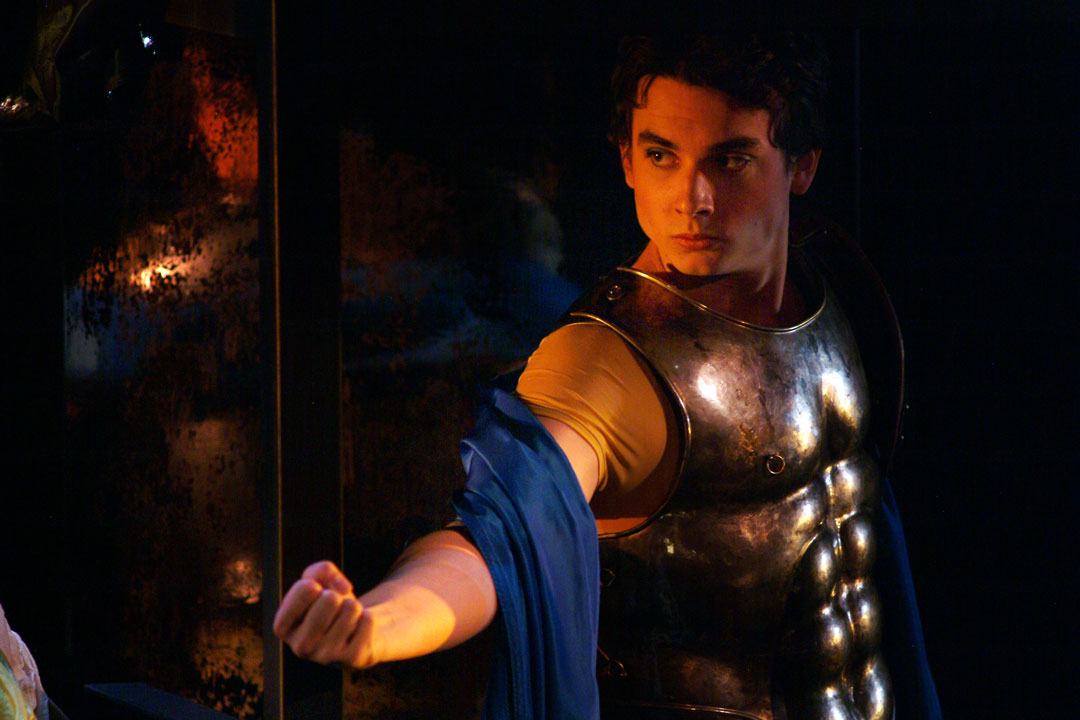 La vergine dei dolori – ©Eric Legrand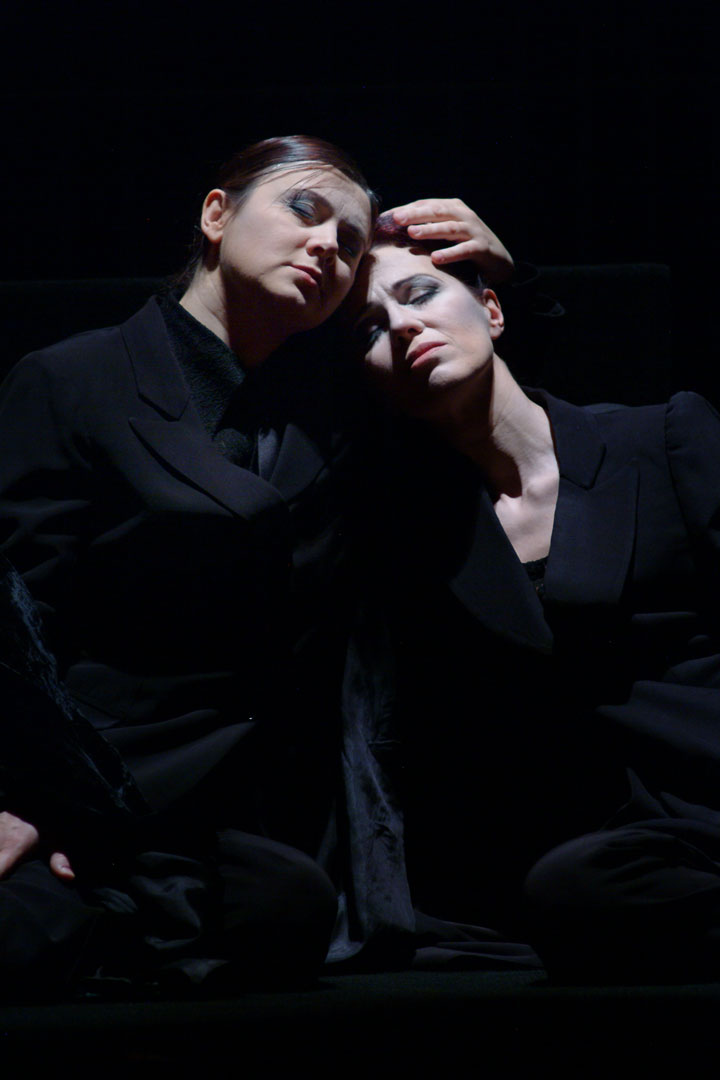 La vergine dei dolori – ©Eric Legrand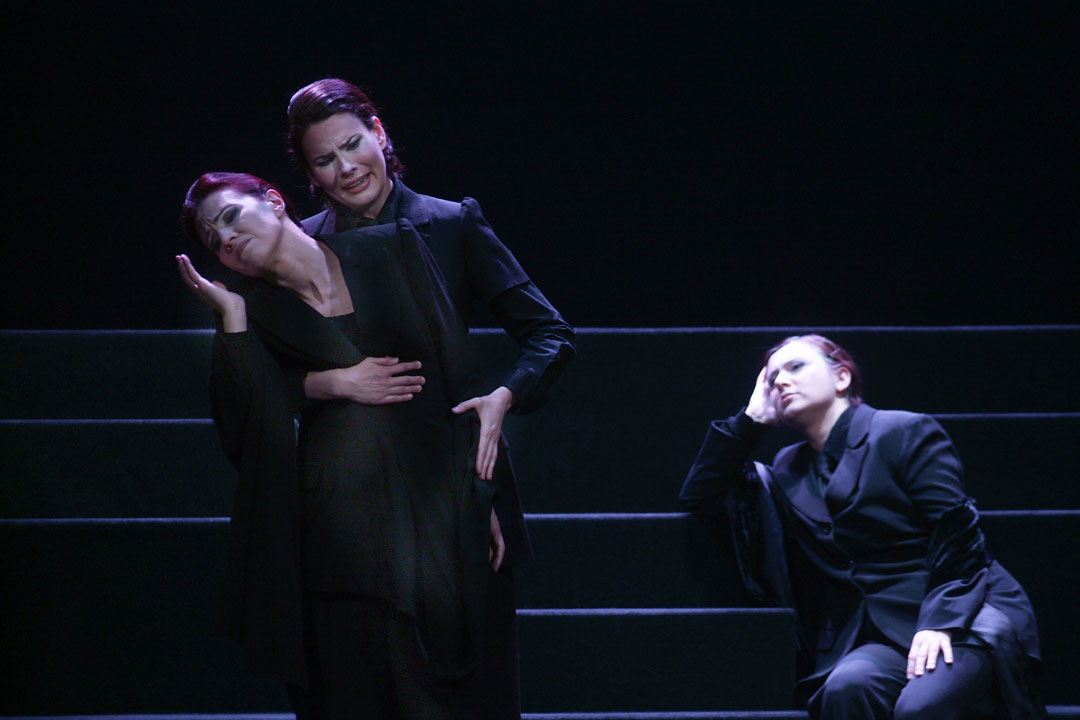 La vergine dei dolori – ©Eric Legrand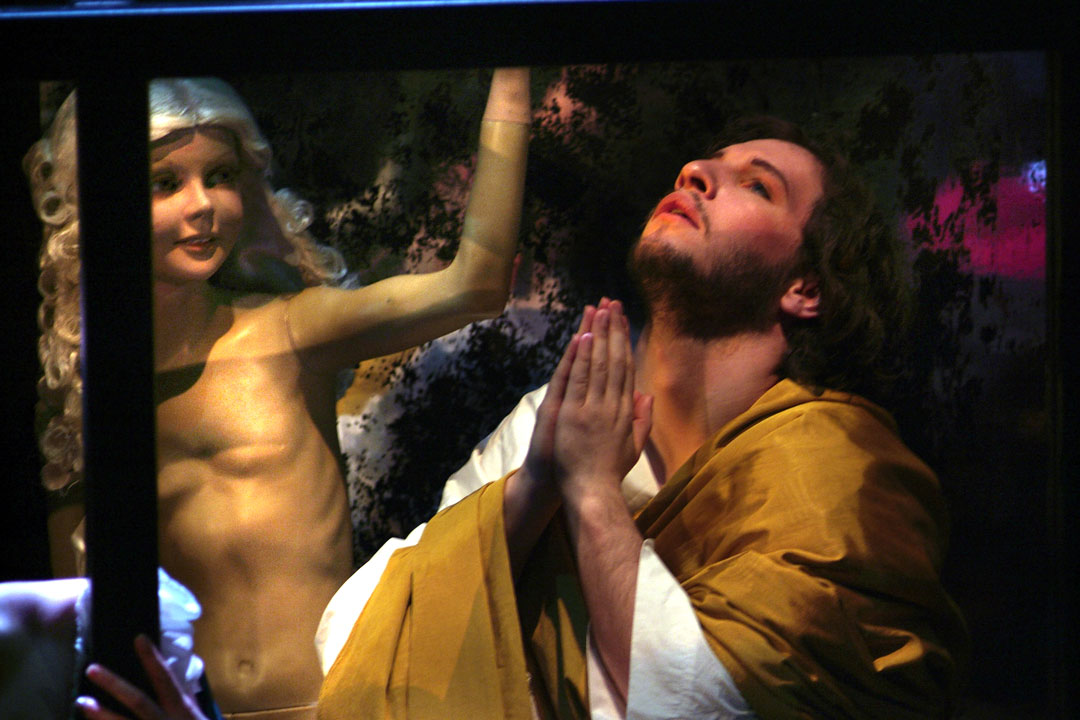 La vergine dei dolori – ©Eric Legrand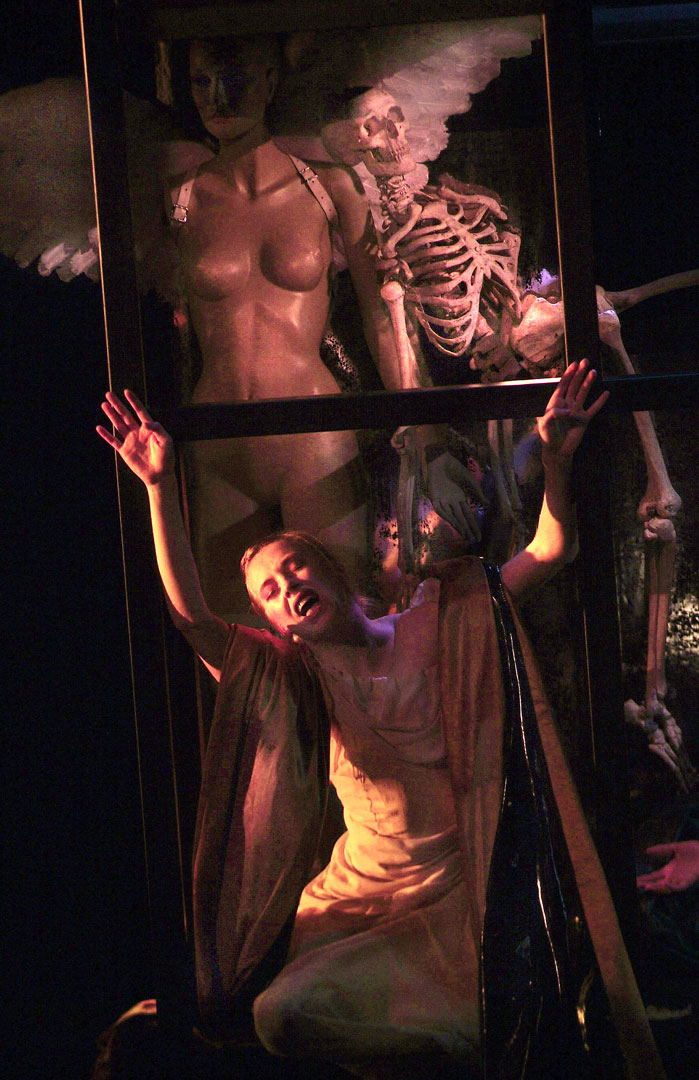 La vergine dei dolori – ©Eric Legrand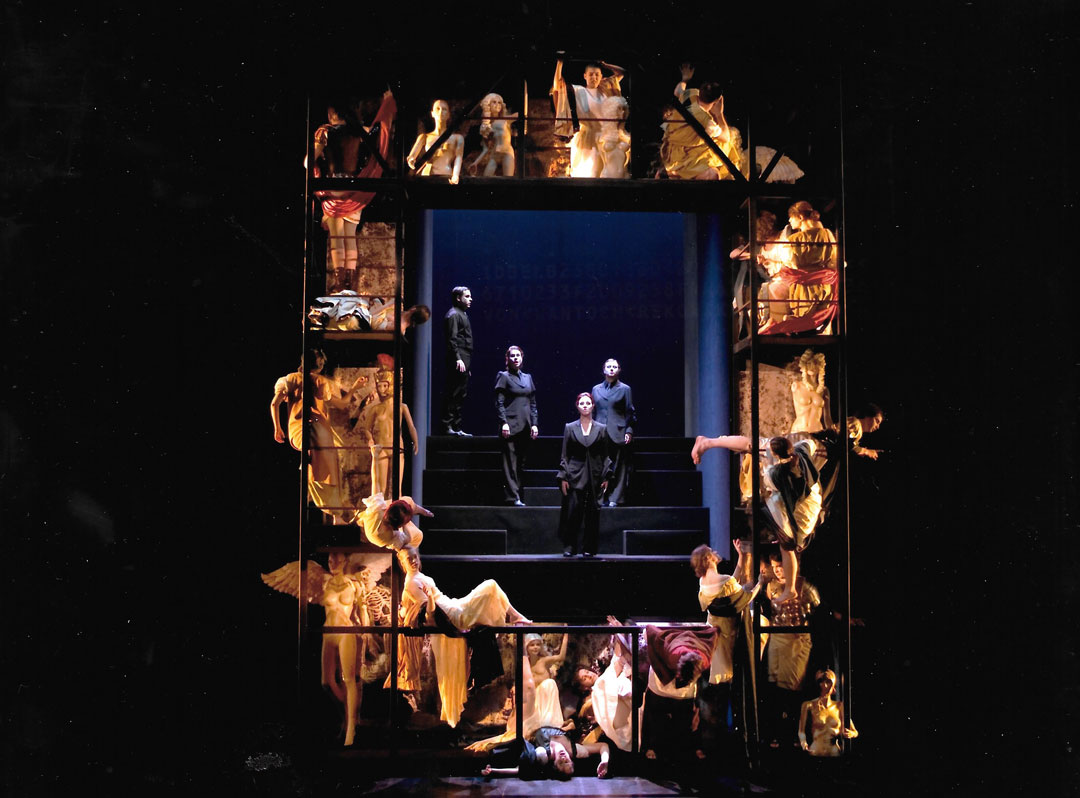 La vergine dei dolori – ©Eric Legrand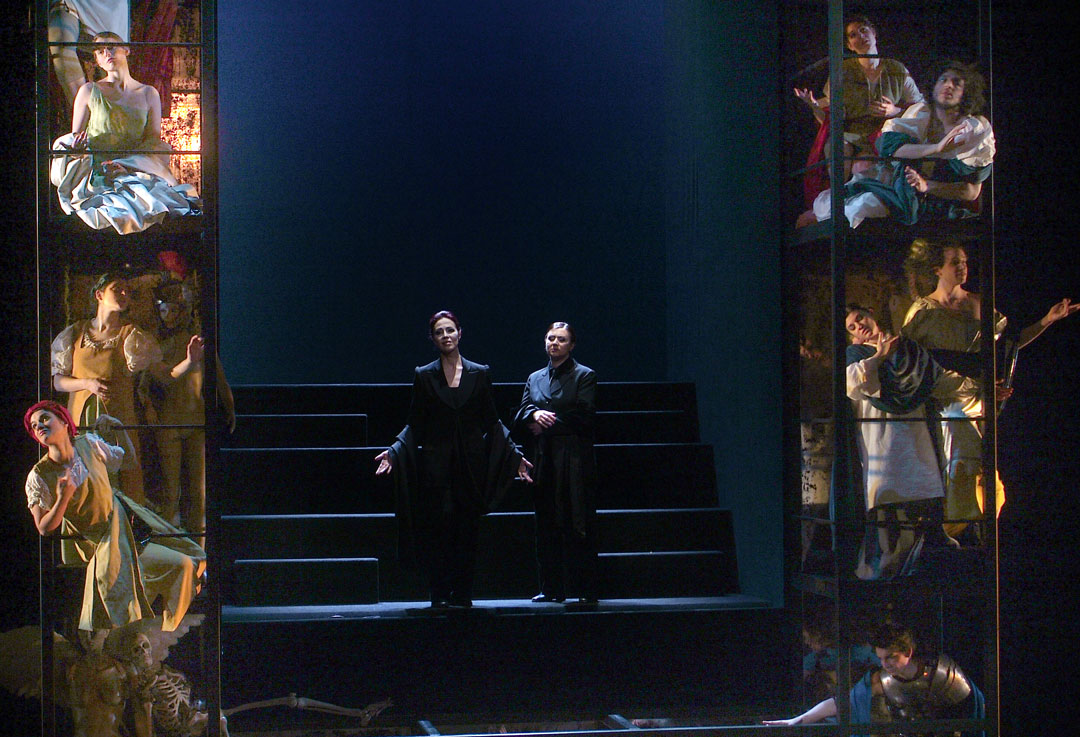 La vergine dei dolori – ©Eric Legrand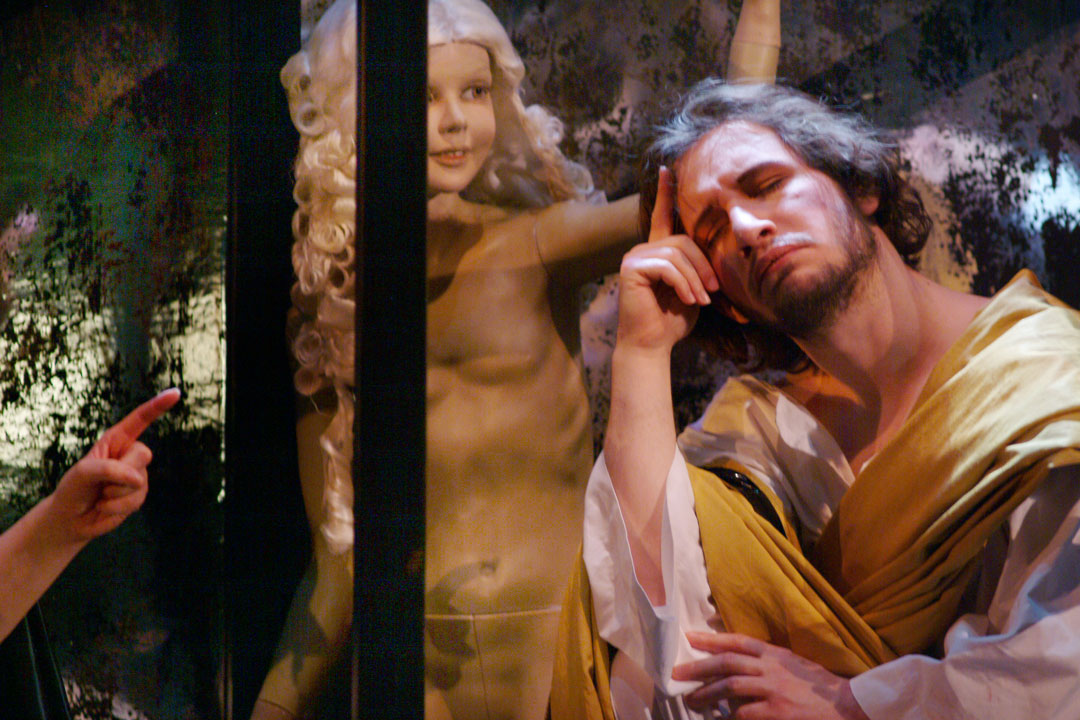 La vergine dei dolori – ©Eric Legrand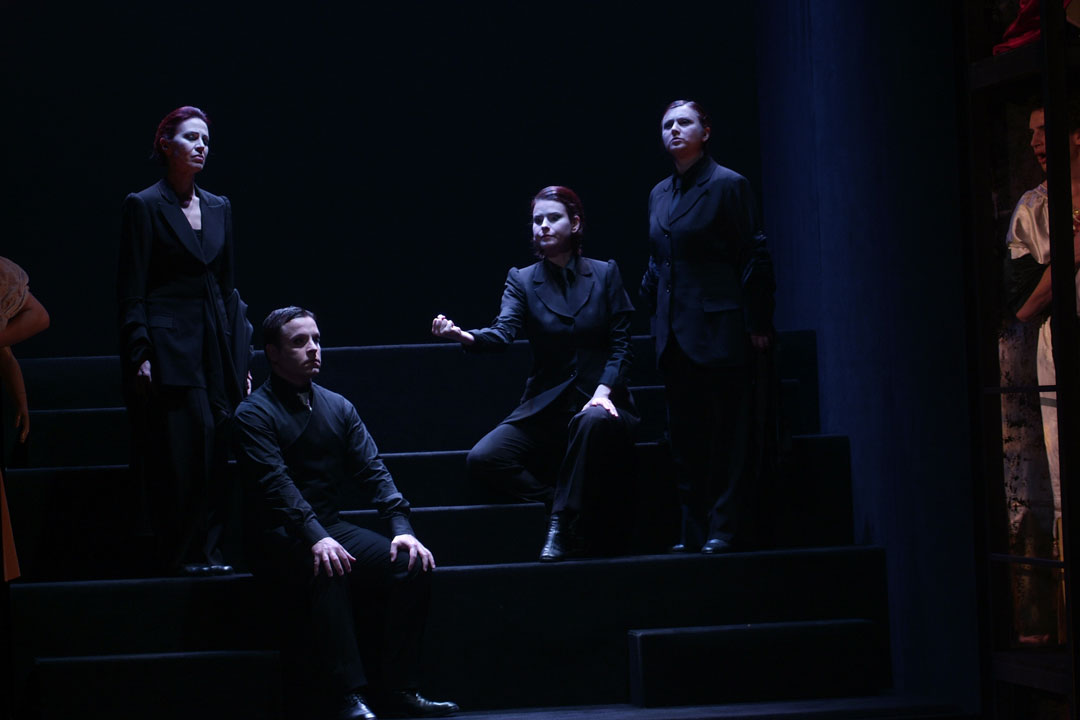 La vergine dei dolori – ©Eric Legrand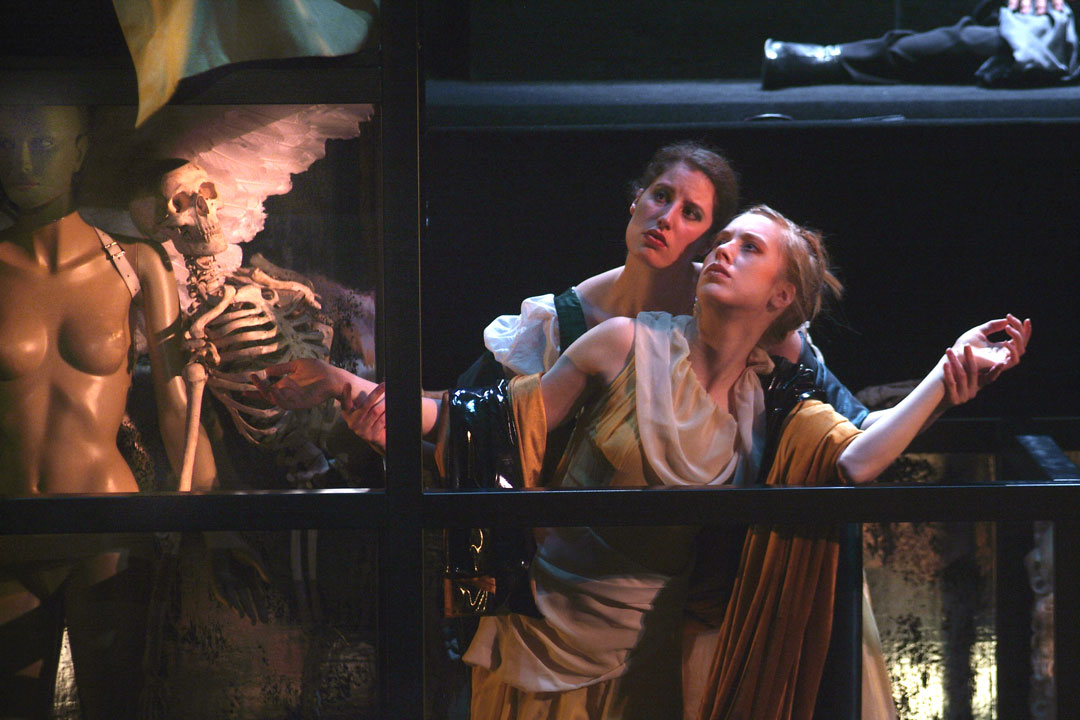 La vergine dei dolori – ©Eric Legrand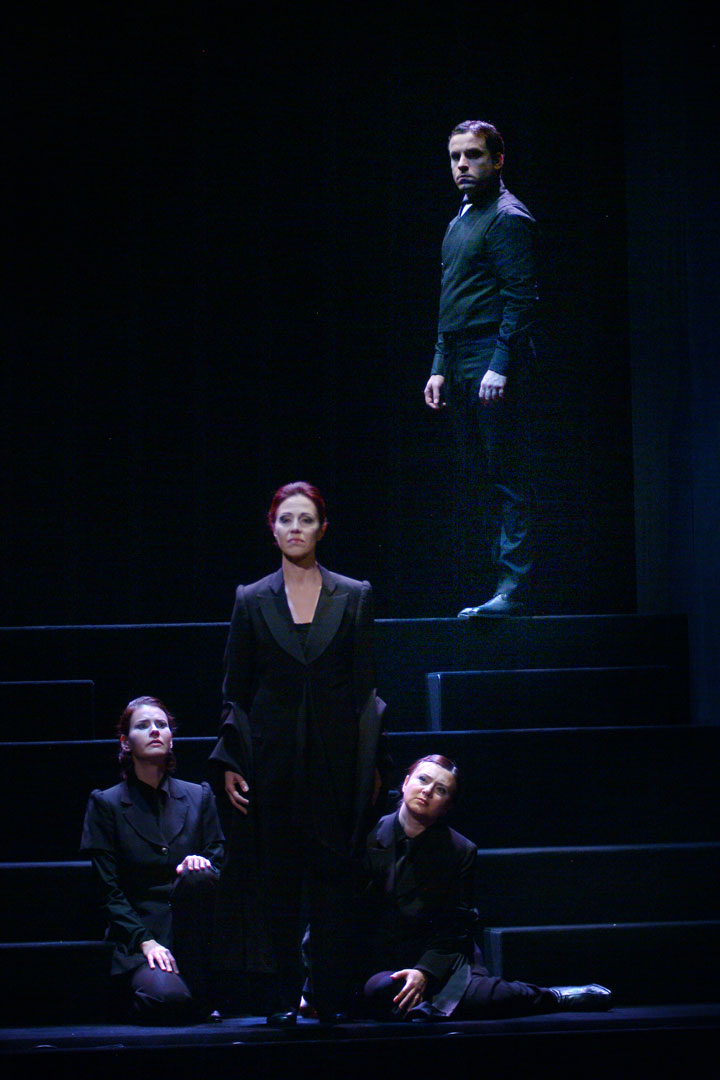 La vergine dei dolori – ©Eric Legrand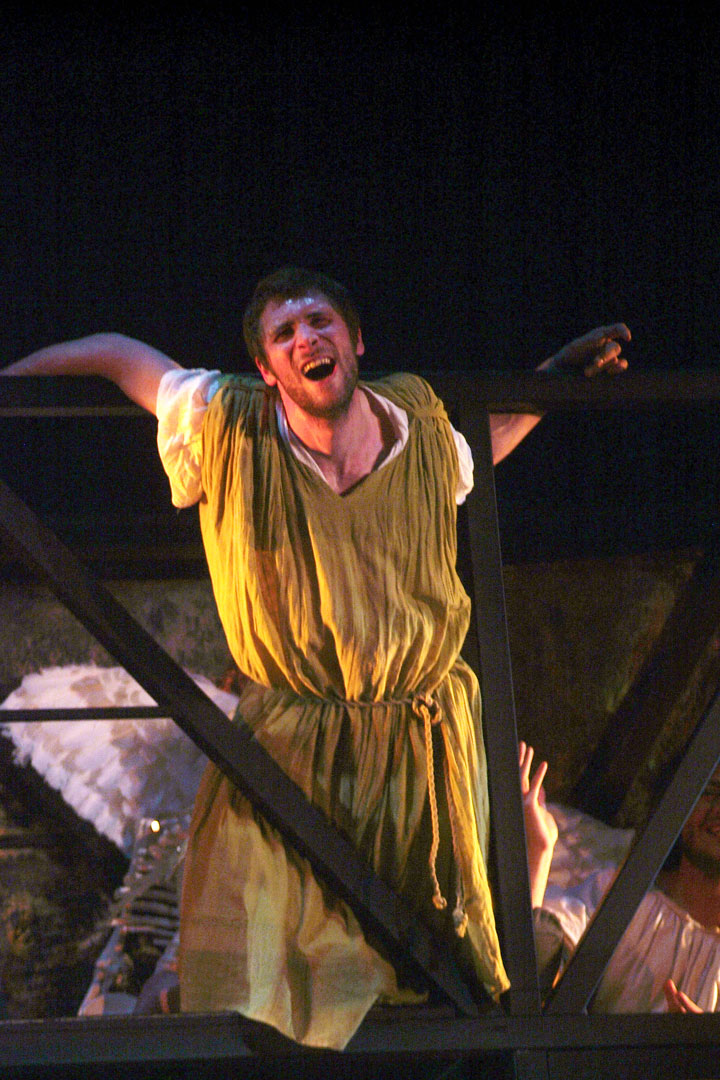 La vergine dei dolori – ©Eric Legrand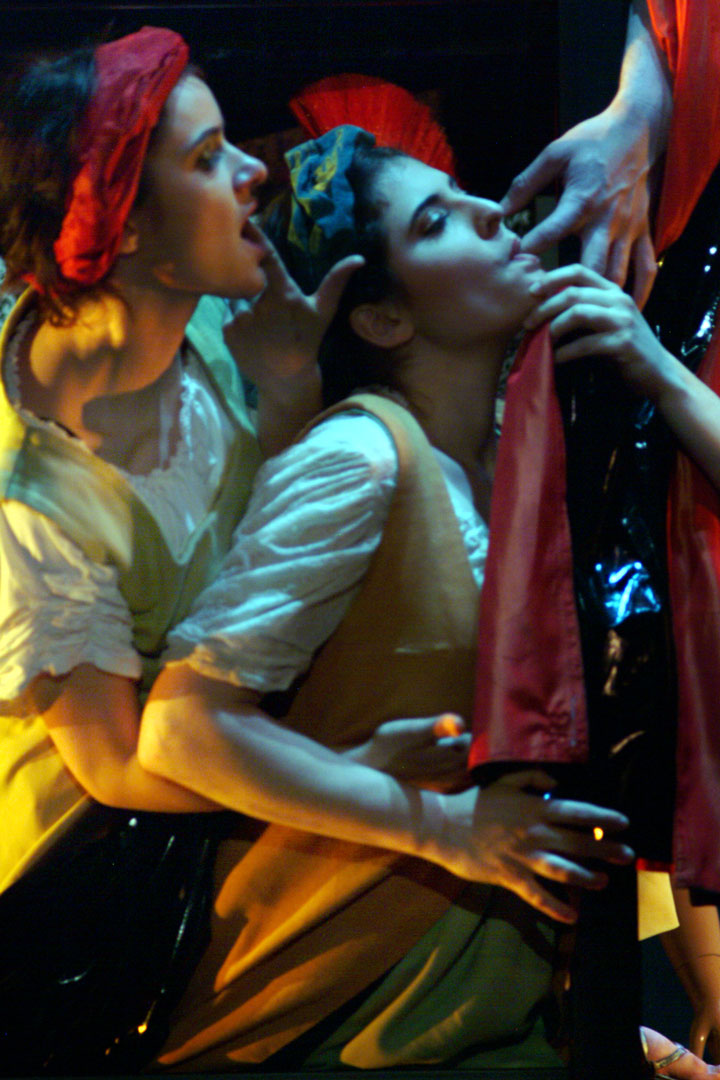 La vergine dei dolori – ©Eric Legrand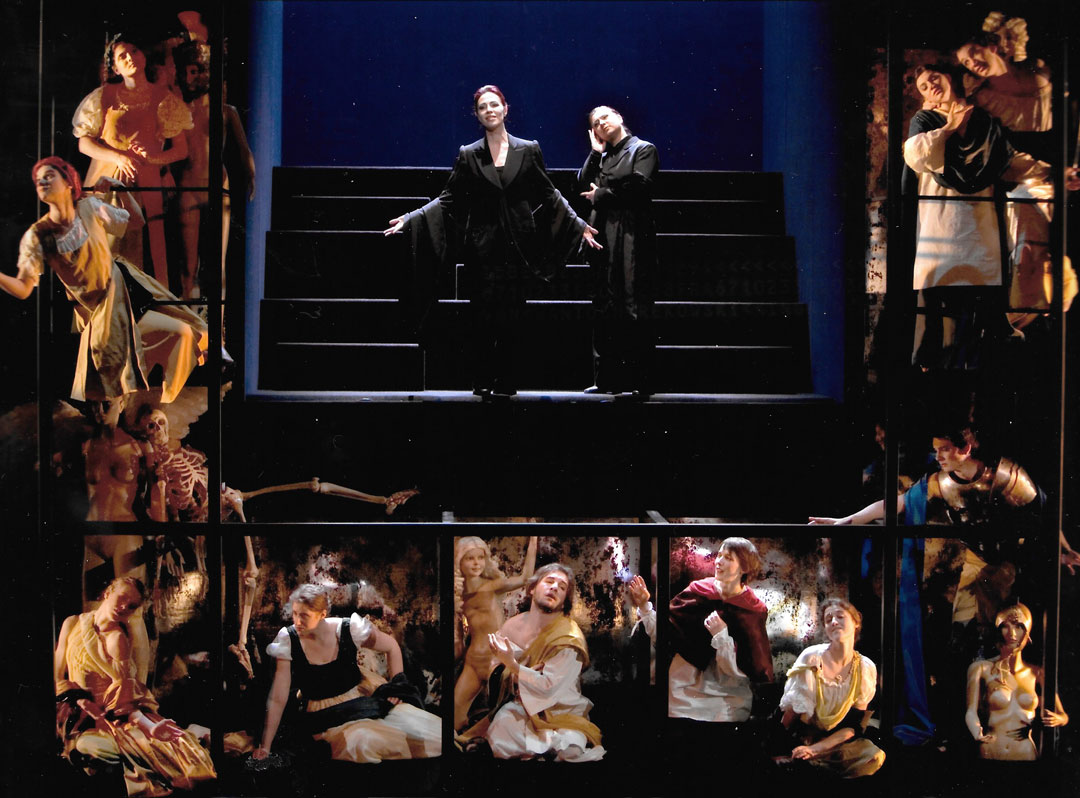 La vergine dei dolori – ©Eric Legrand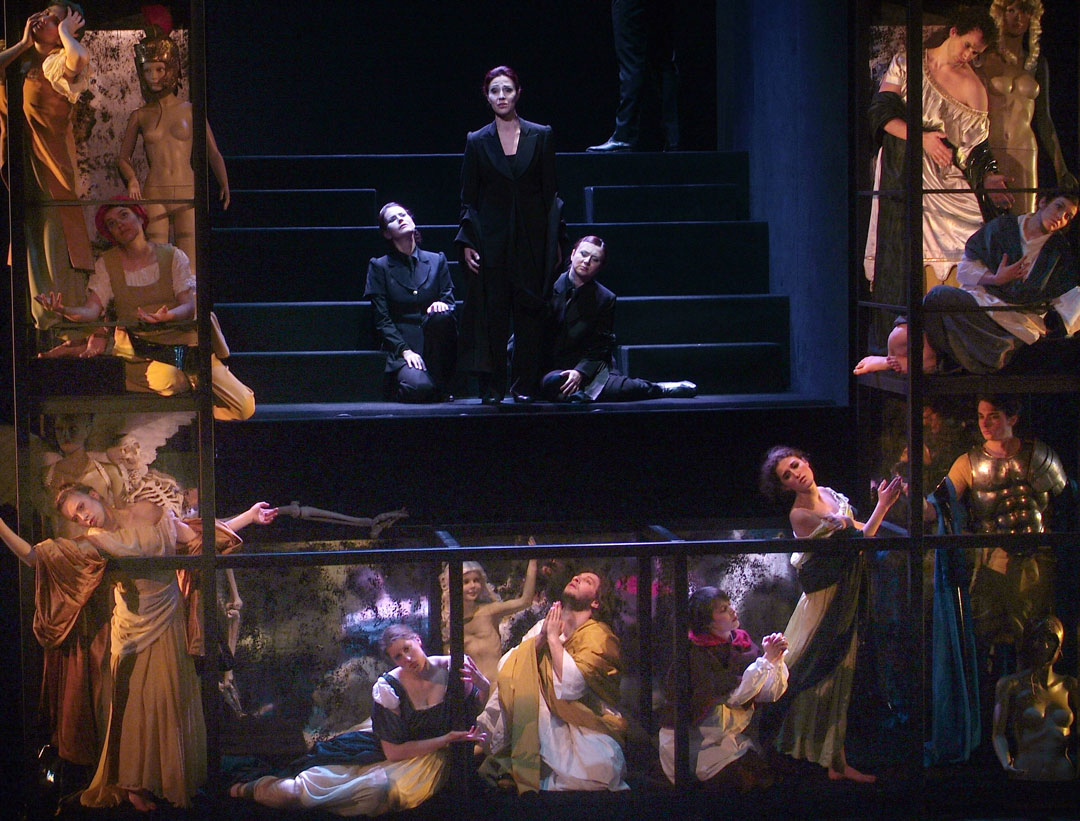 La vergine dei dolori – ©Eric Legrand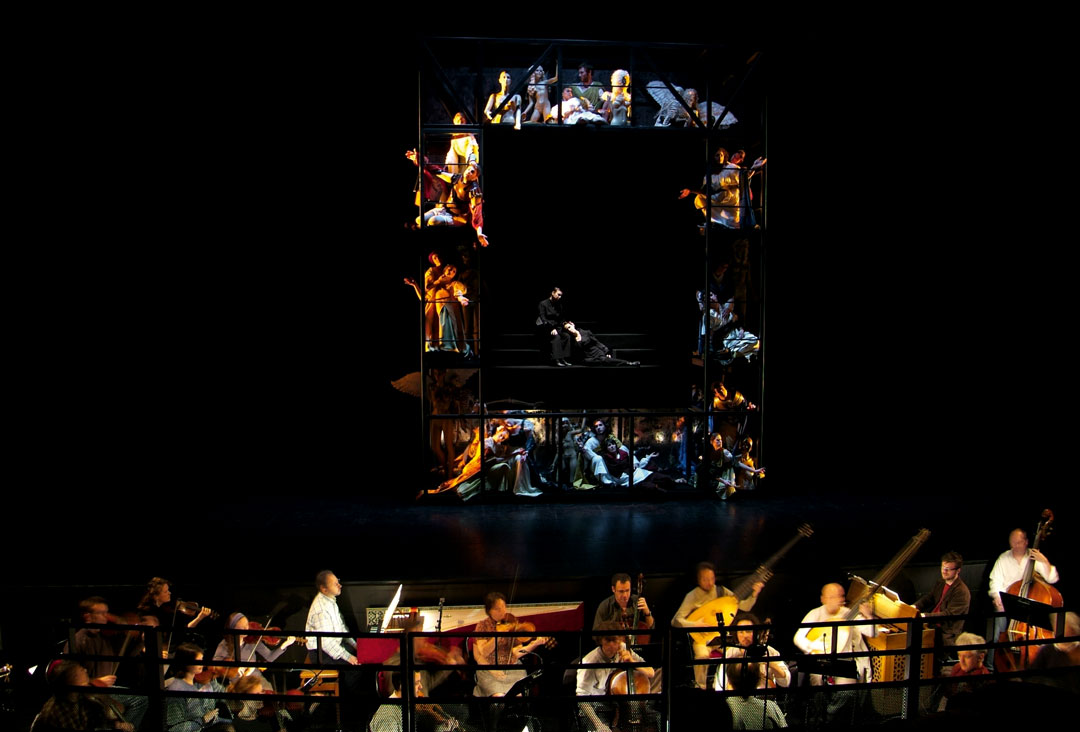 La vergine dei dolori – ©Eric Legrand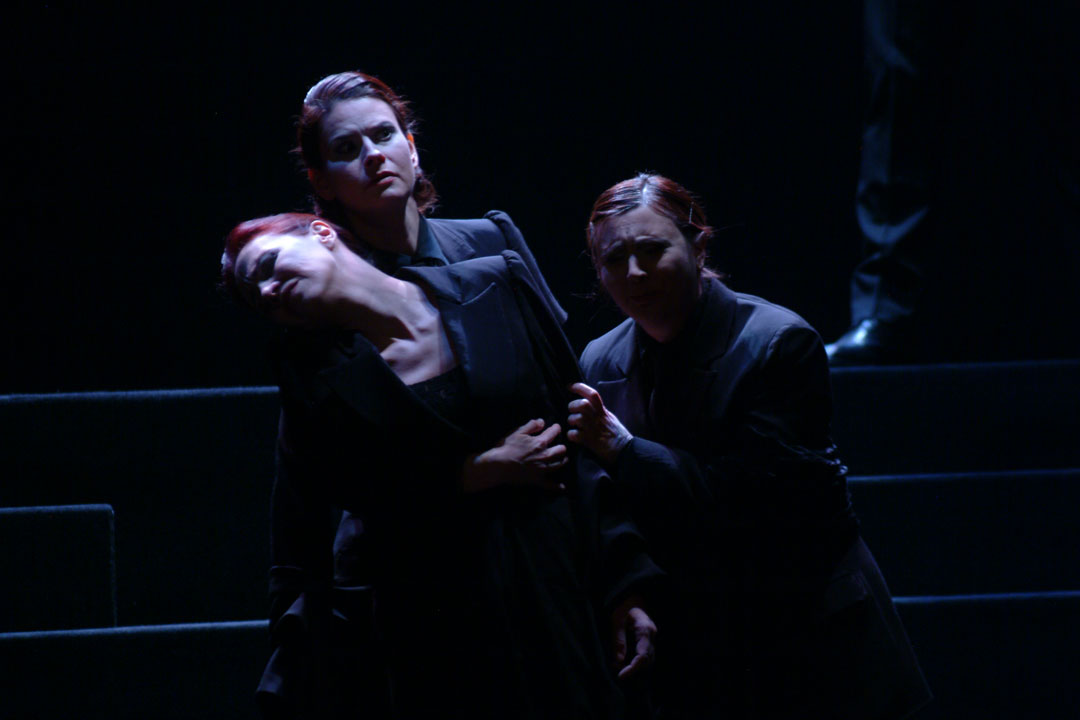 La vergine dei dolori – ©Eric Legrand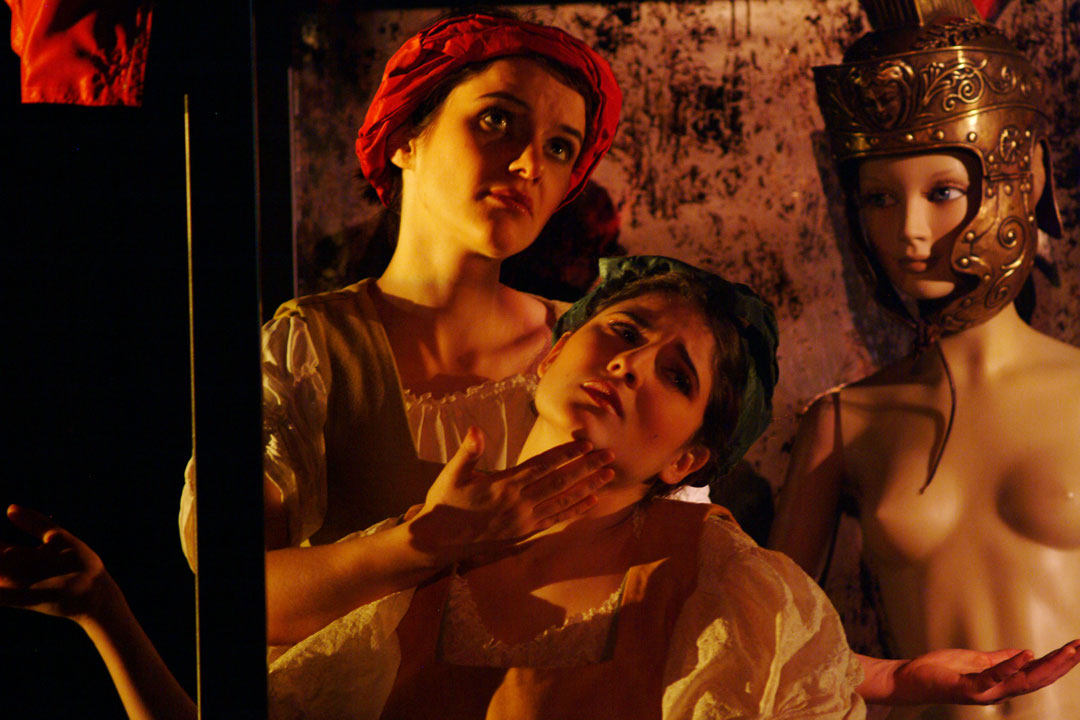 La vergine dei dolori – ©Eric Legrand