False Start
The show must go on!
False Start Music theatre Performance
False Start
"The show must go on!"
Four performers put themselves in the shoes of sprinters, suggesting their relentless preparation for the race. Faced with the Promethean dream and the idolisation of victory – with its notions of competition, speed, performance and success whatever the cost that are so representative of our age – False Start explores our relationship with failure and the impulse to transcend ourselves. It probes the vulnerability and frailty at the root of humanity as much as the forces of perfection. A theatrical, musical and physical project.
In 2018, the company created a "flash" version (5 minutes) for the award ceremony of XL 10 Miles marathon (Brussels), then a short version (20 minutes) for the festival Court toujours – NEST-CDN Thionville (France) and XS Théâtre National Brussels). The long version (55 minutes) is created in 2022 for the Edinburgh Fringe Festival.
Credits
Conception and direction: Ingrid von Wantoch Rekowski
Assistant: Manolo Sellati
Costumes: Satu Peltoniemi
Sound: Marc Appart
Lighting: Jan Maertens
Performers: Jeanne Dailler, Pierre Gervais, Ninon Pérez, Laurent Staudt
Collaboration choreography: Nadine Ganase
Collaboration (previous versions) : Johannes Vanbinnebeek, Renaud Carton, Thomas Turine
Production: Lucilia Caesar
Supported by: Fédération Wallonie-Bruxelles (theatre department) and WBI
Press
Humour parodique (et tendre) pour clôturer la soirée (…) On y voit 4 acteurs/danseurs (oubliez les catégories avec Ingrid von Wantoch Rekowski) mimer la concentration terrible d'un 100m de Jeux olympiques, avec les petits rituels de lutte contre l'angoisse et une touchante tension vers la perfection.
(Rtbf, Christian Jade, 03/19)
Tout s'agence dans une sorte de chorégraphie de l'athlétisme qui n'est pas dénuée d'humour.
(Demandez le programme, Didier Béclard, 16/03/19)
Avec quatre danseurs sur les starting-blocks, Faux départ sonde notre rapport à la compétition et au ratage en prenant pour source le célèbre faux départ d'Usain Bolt en 2011.
(Le Thi-Pass, 09/20)
Dans cette création, la compagnie Lucilia Caesar explore les individualités contemporaines qui semble se jouer toujours dans la compétition les uns avec les autres.
(Szenik.eu, 03/20)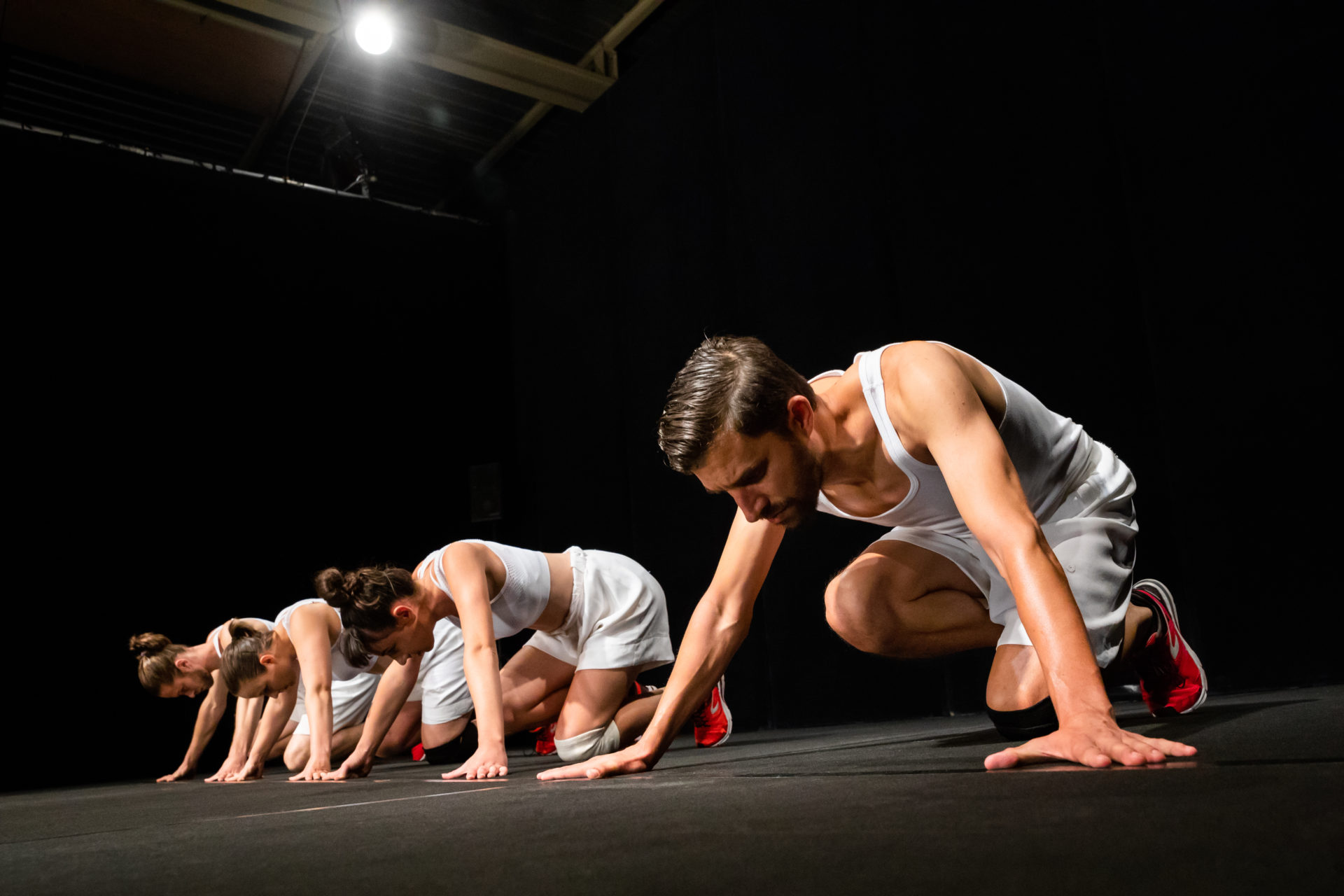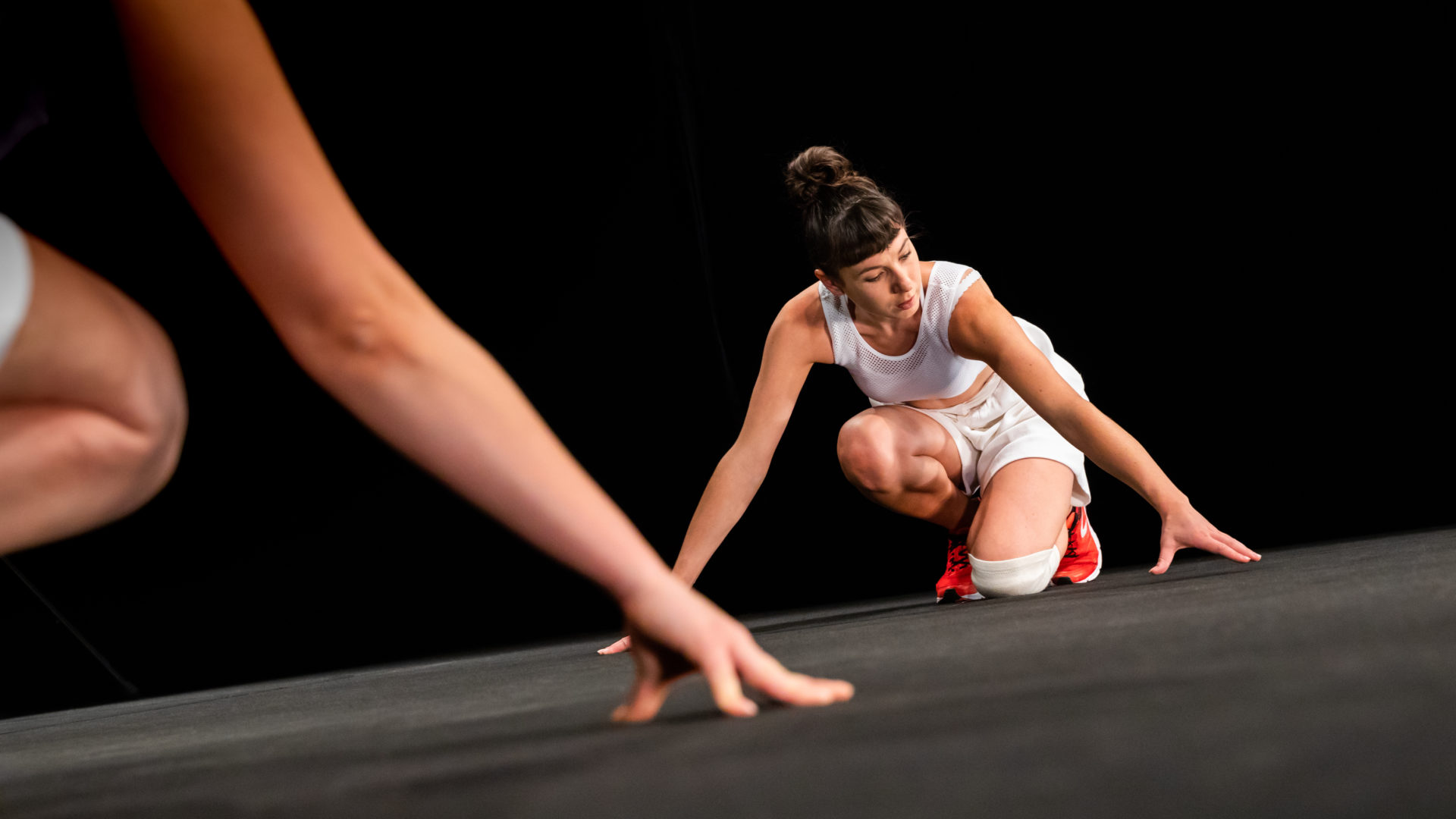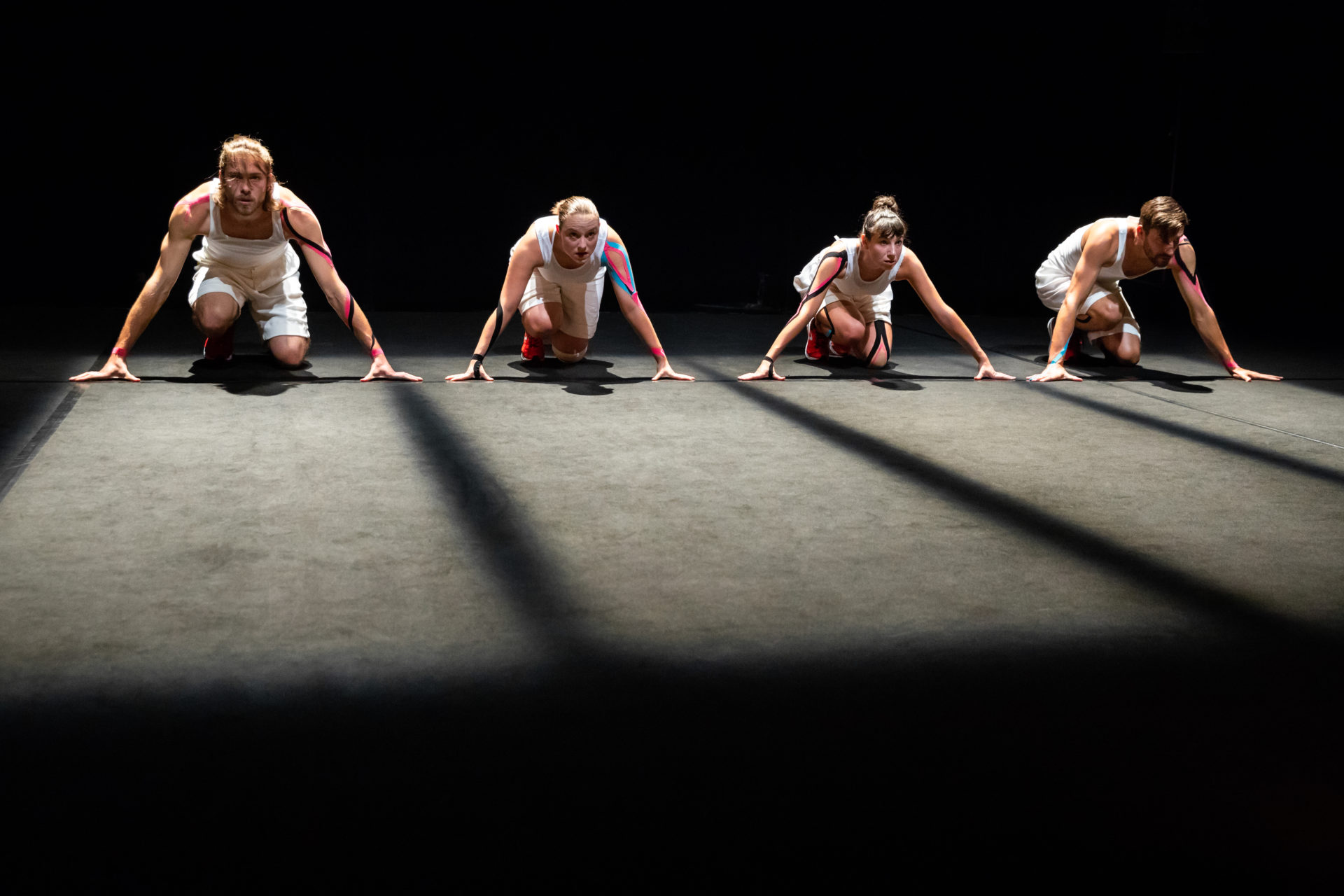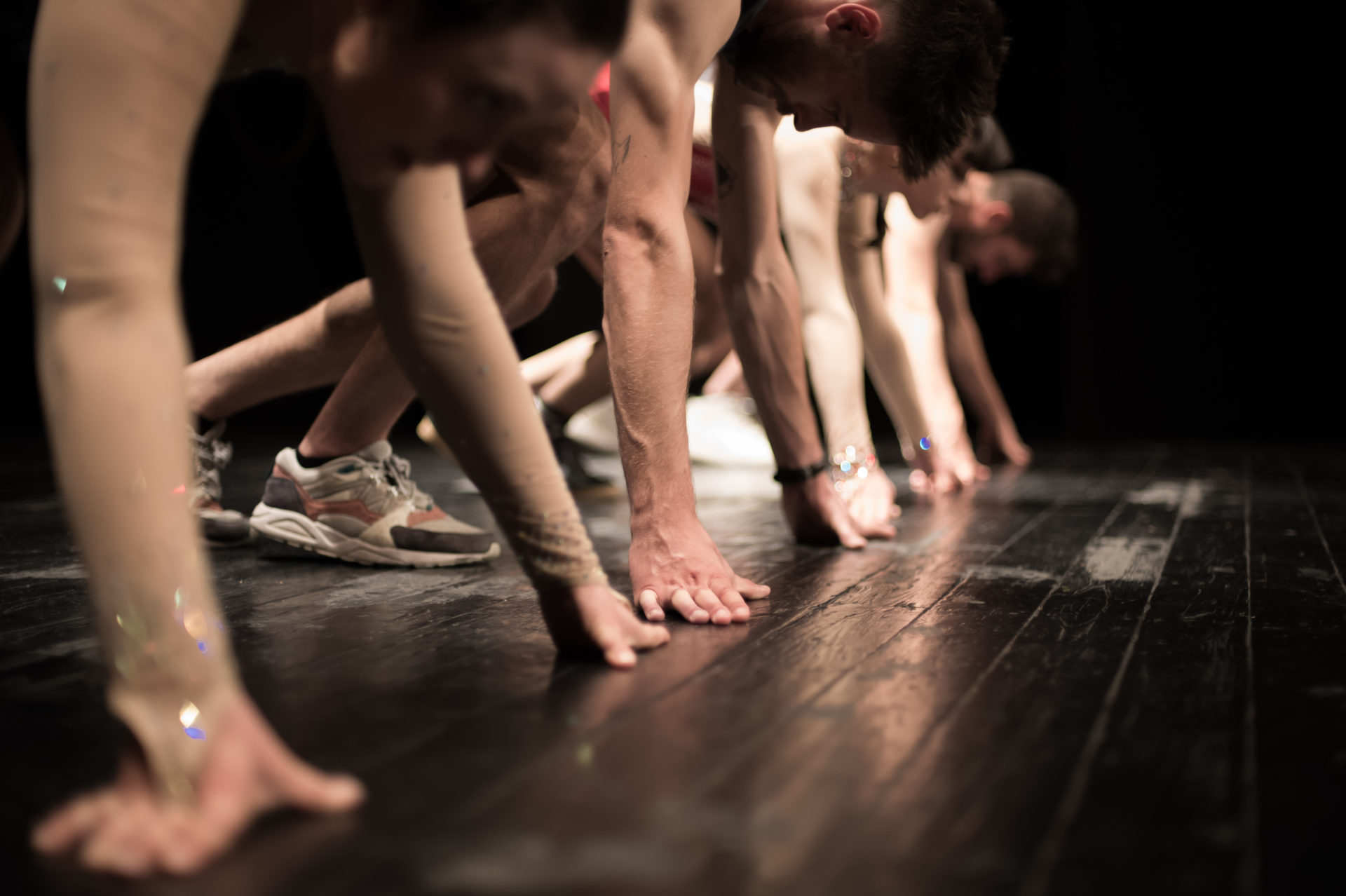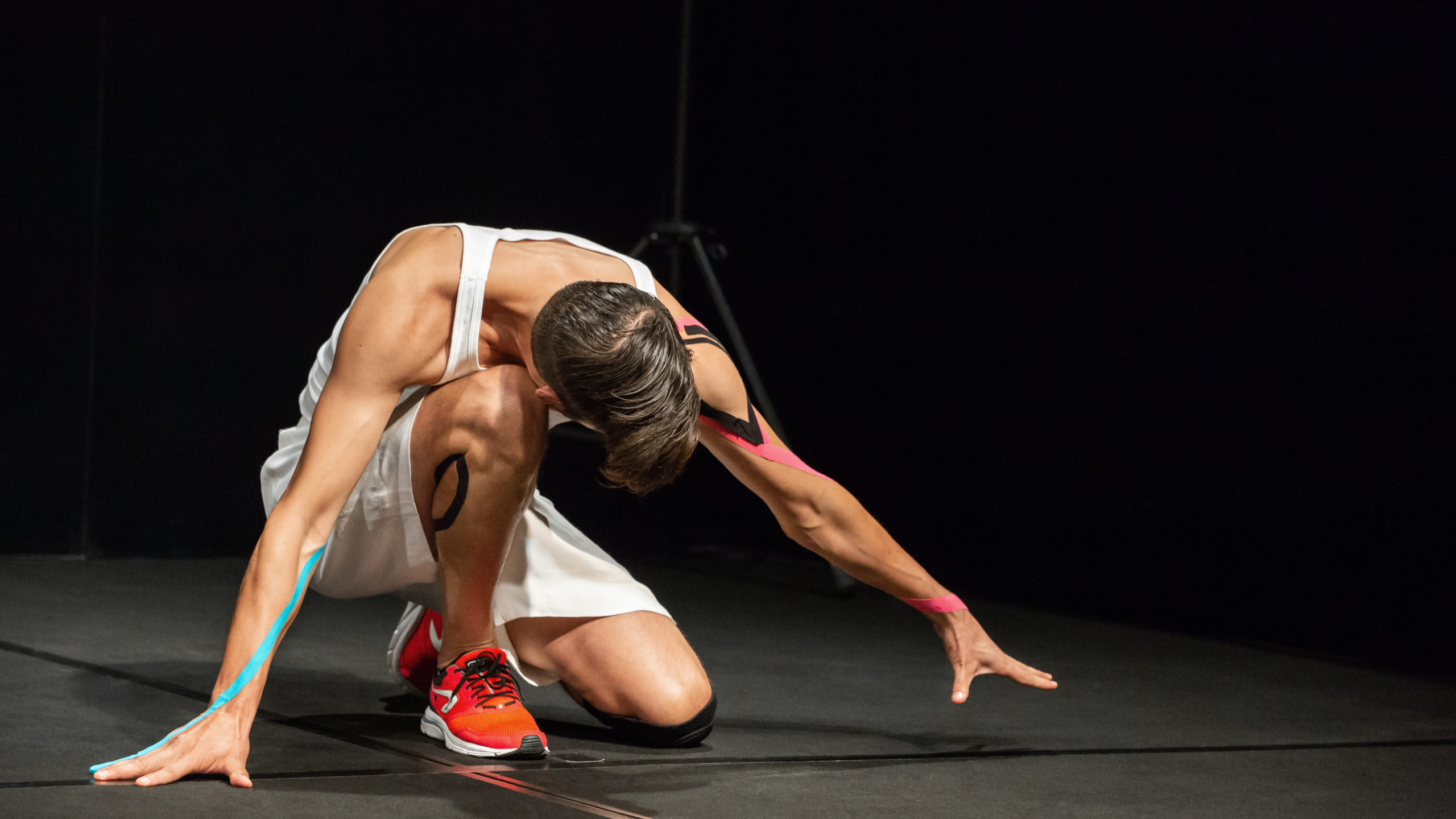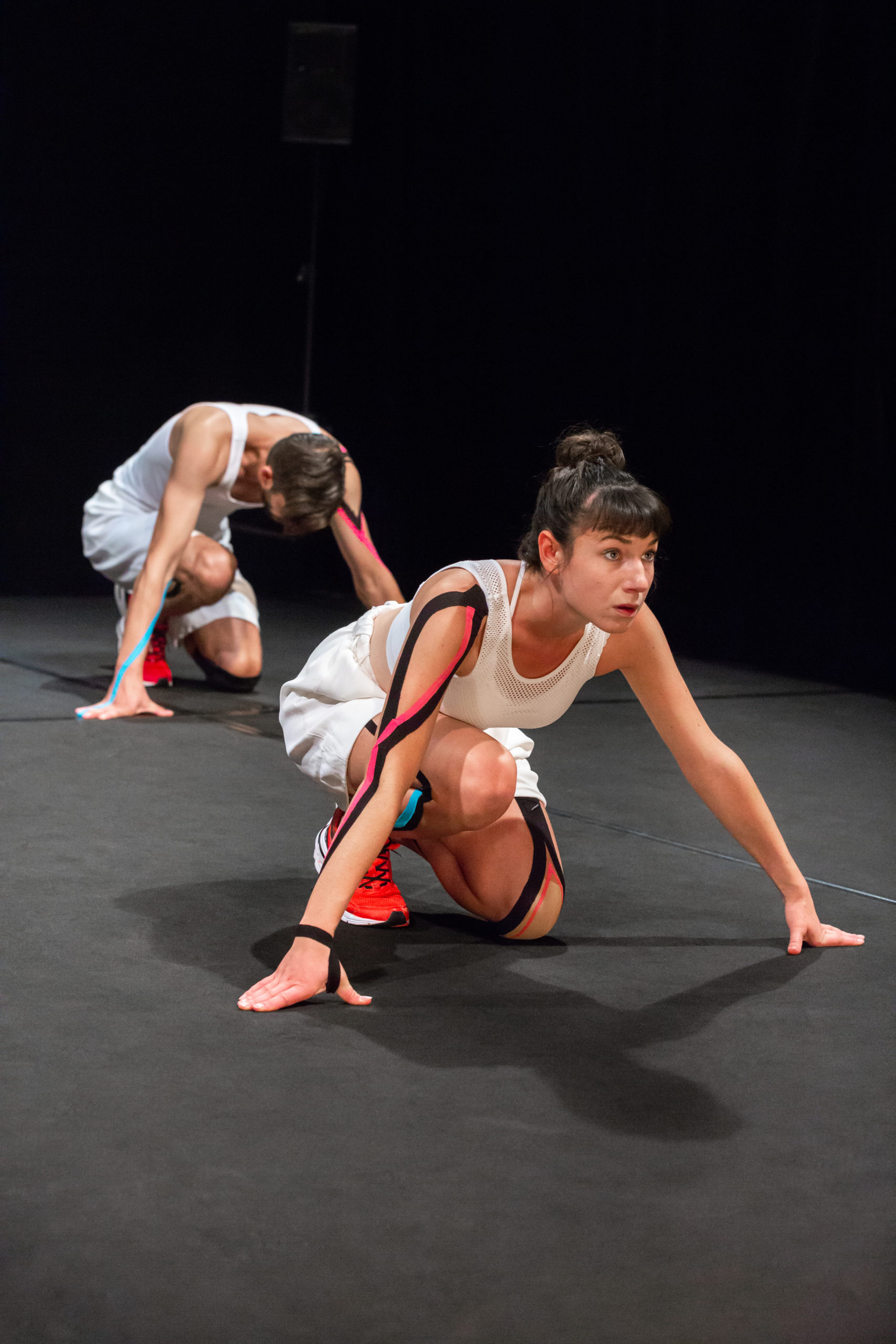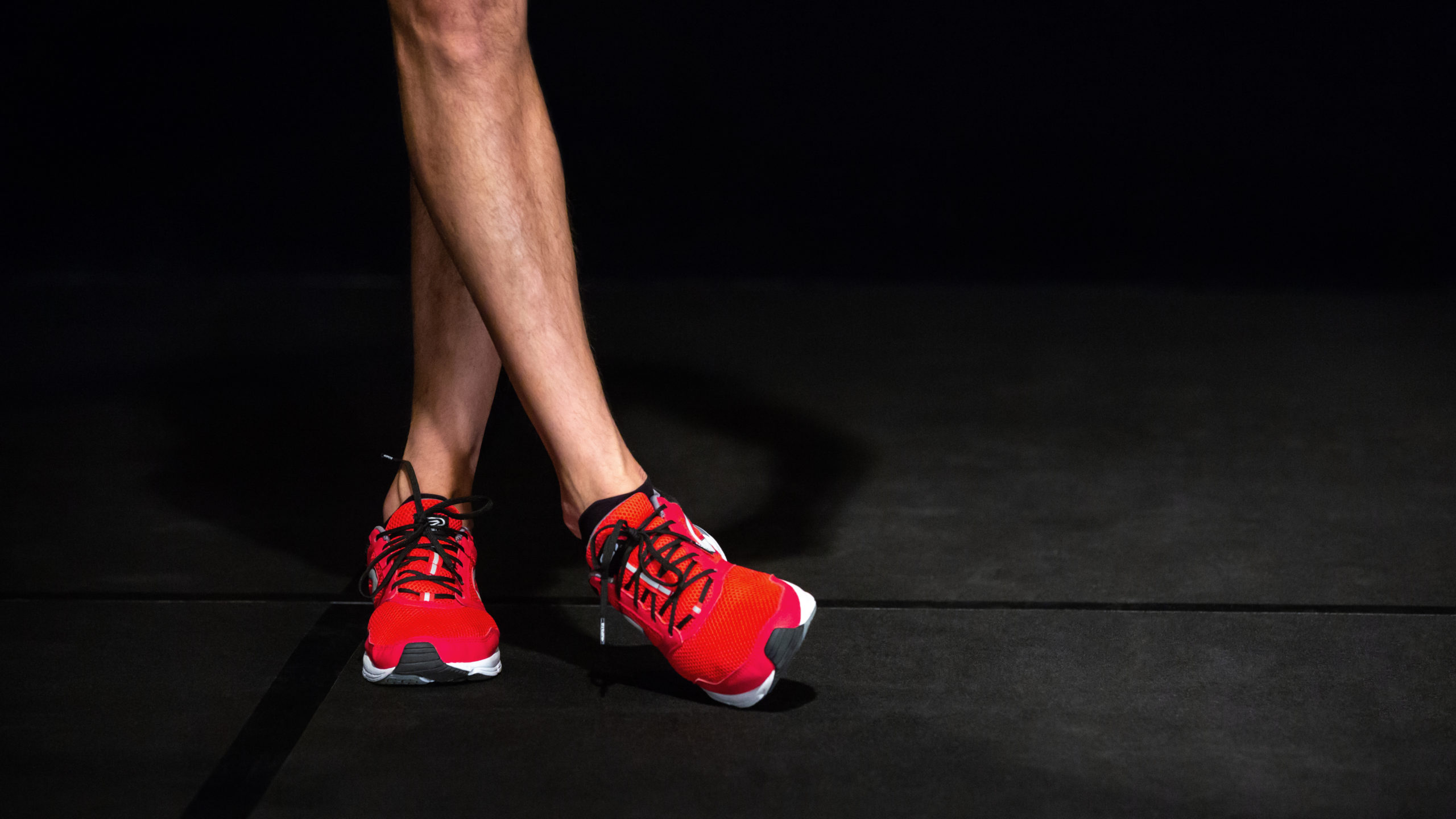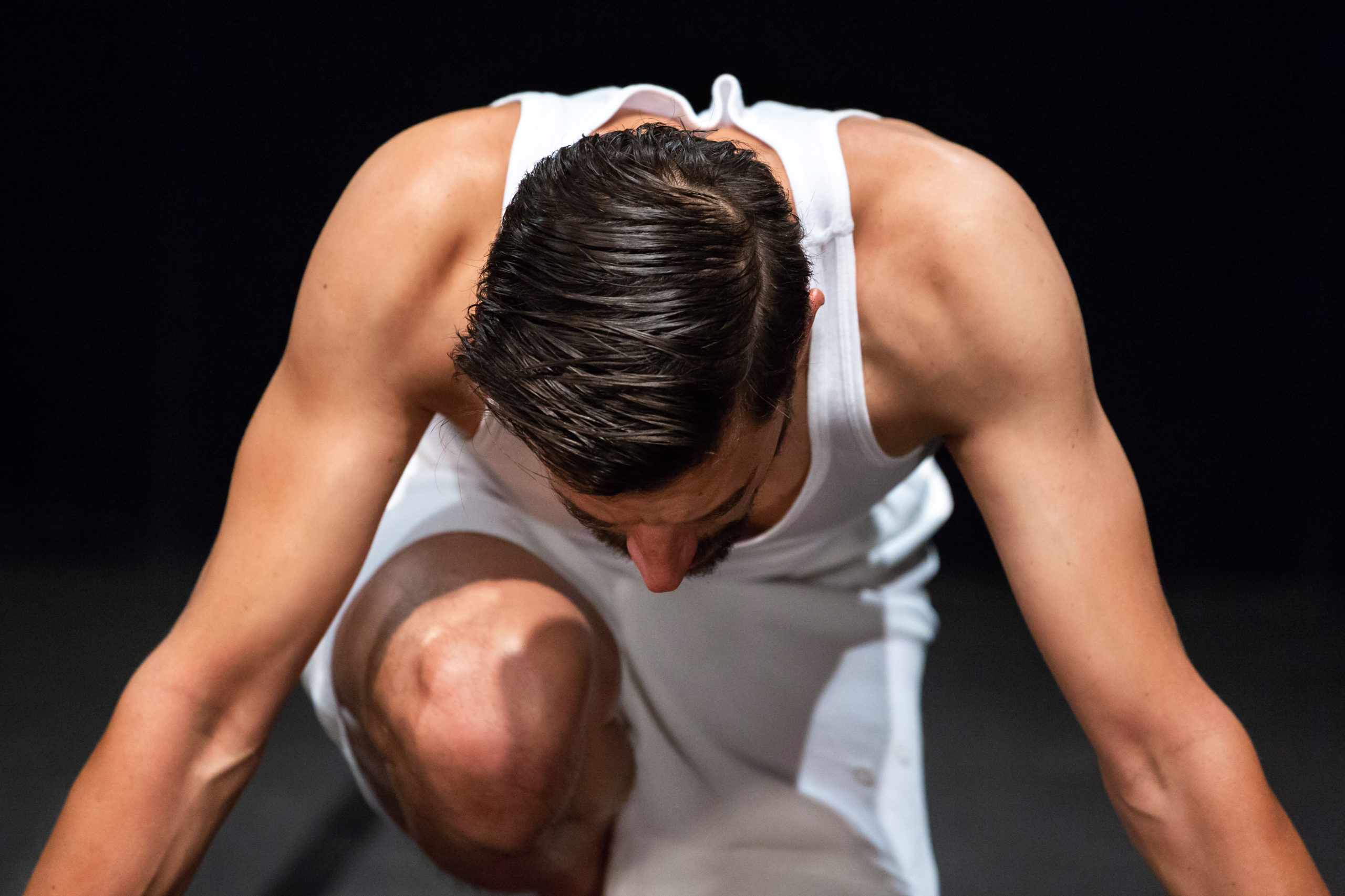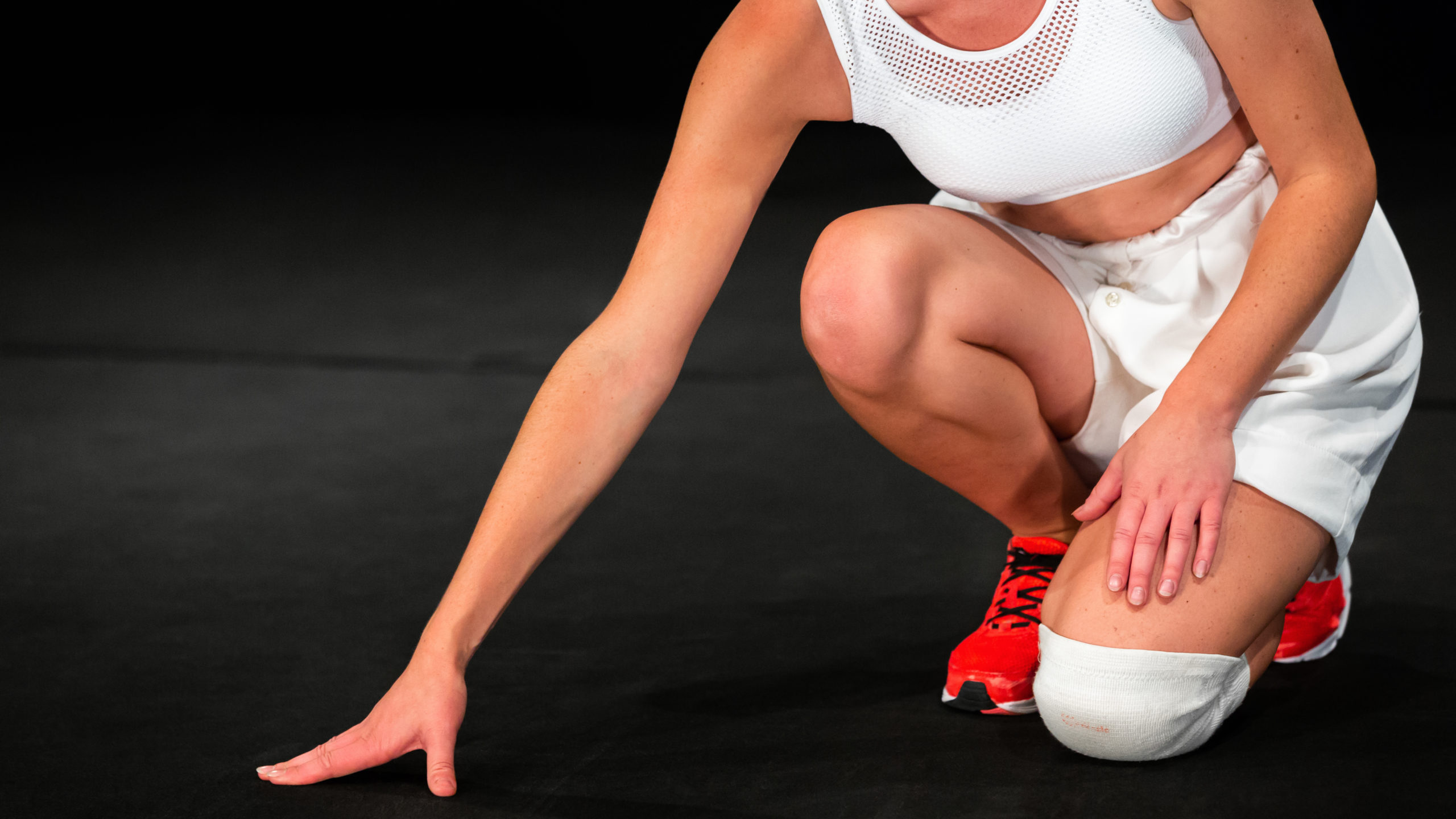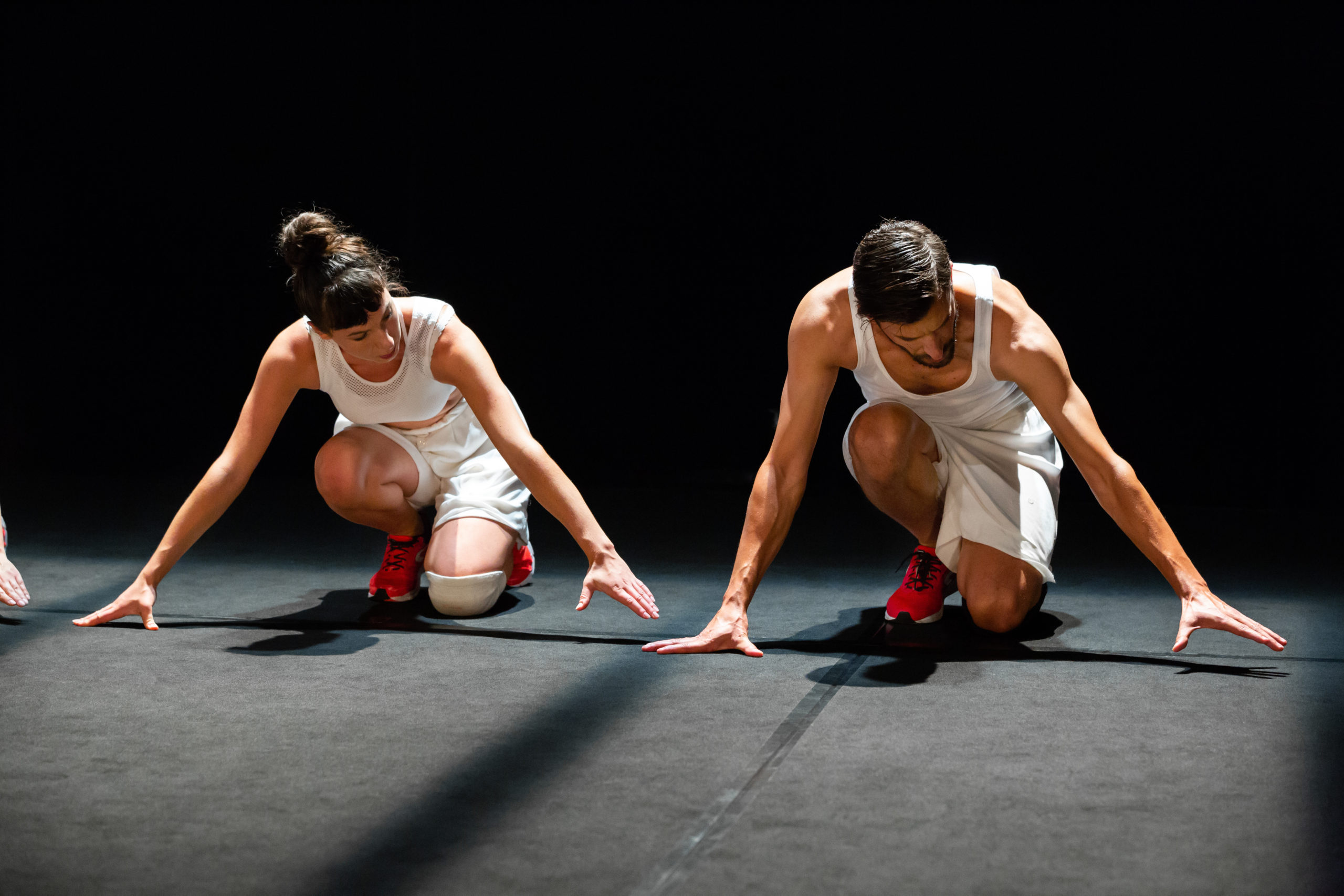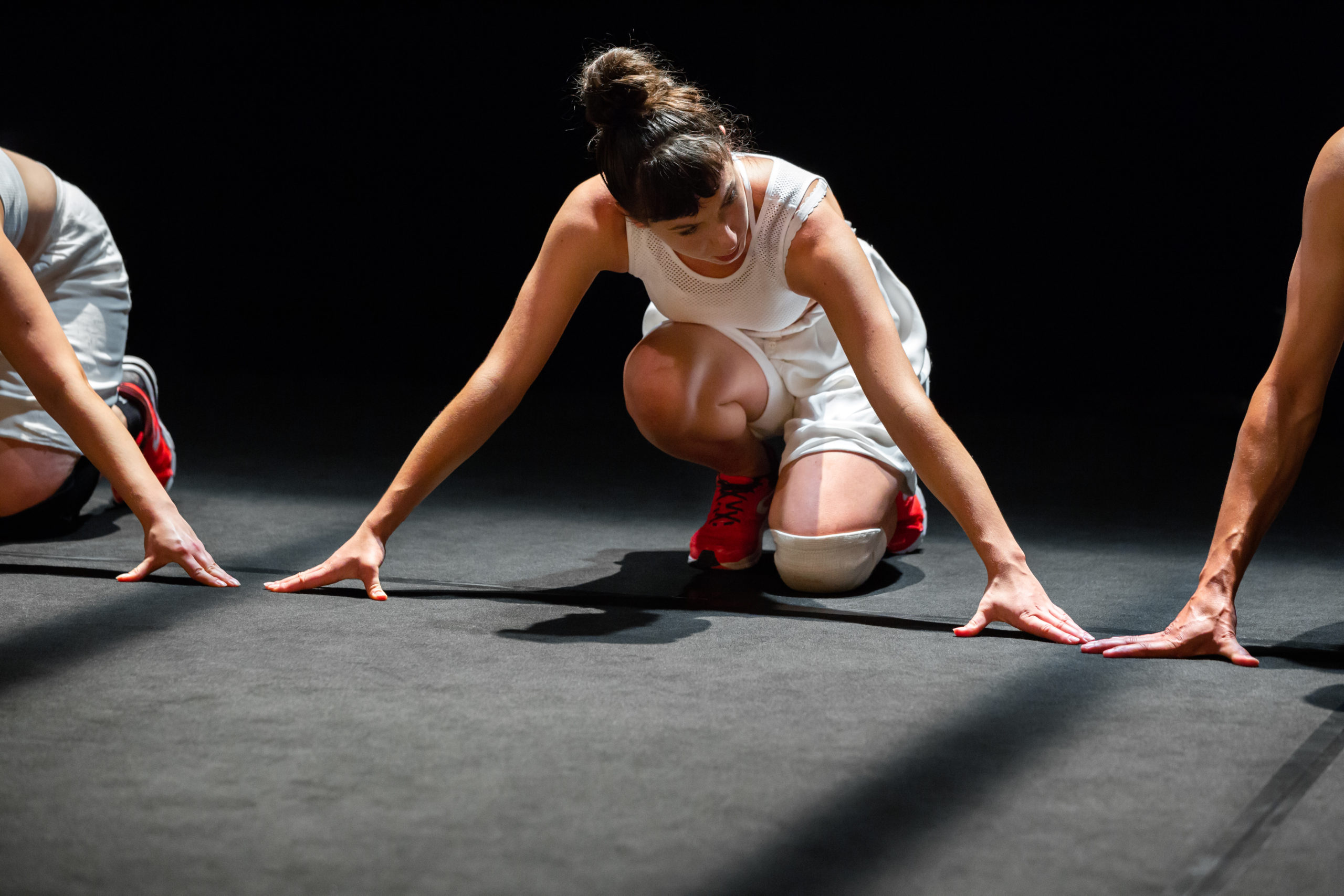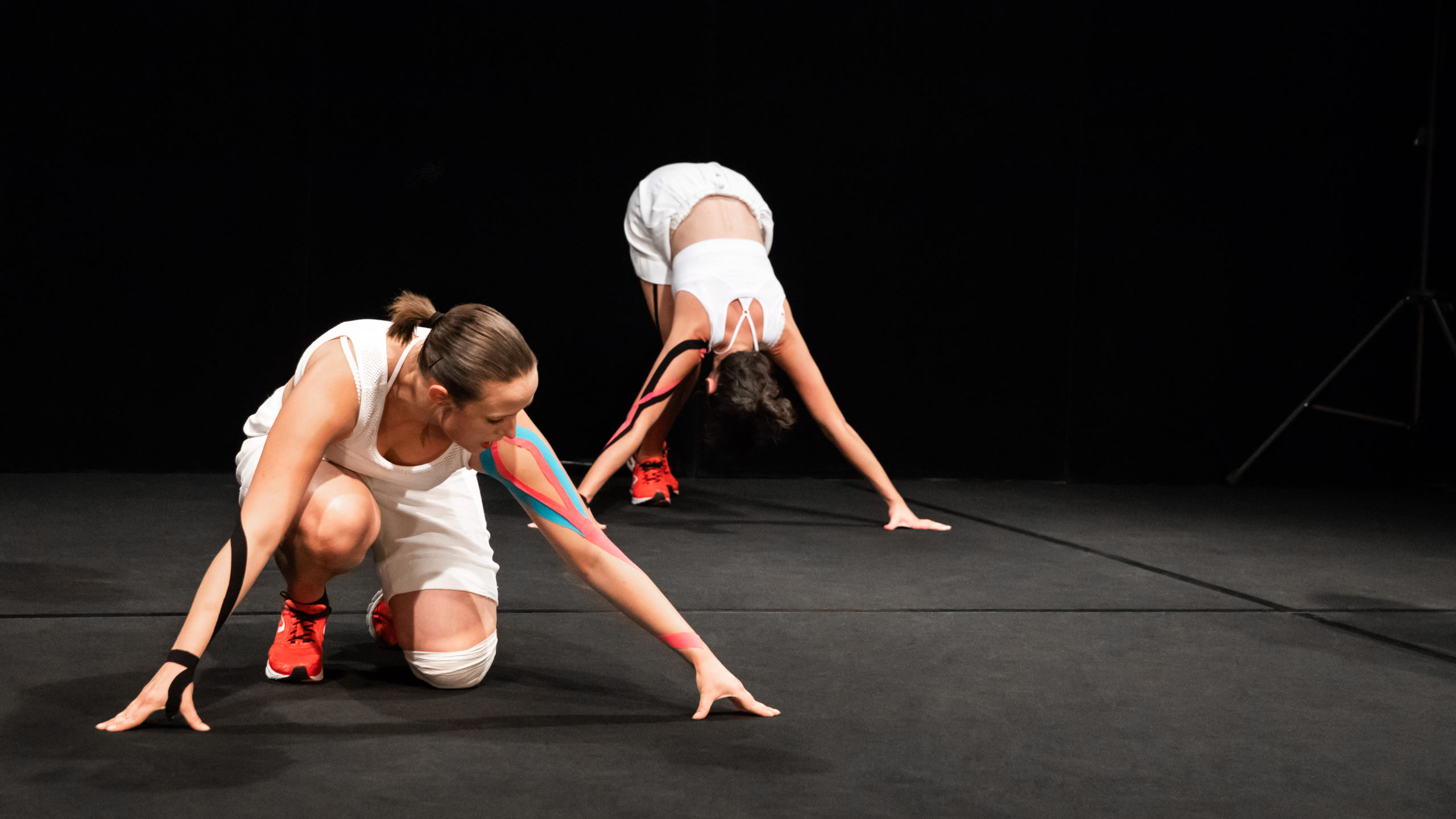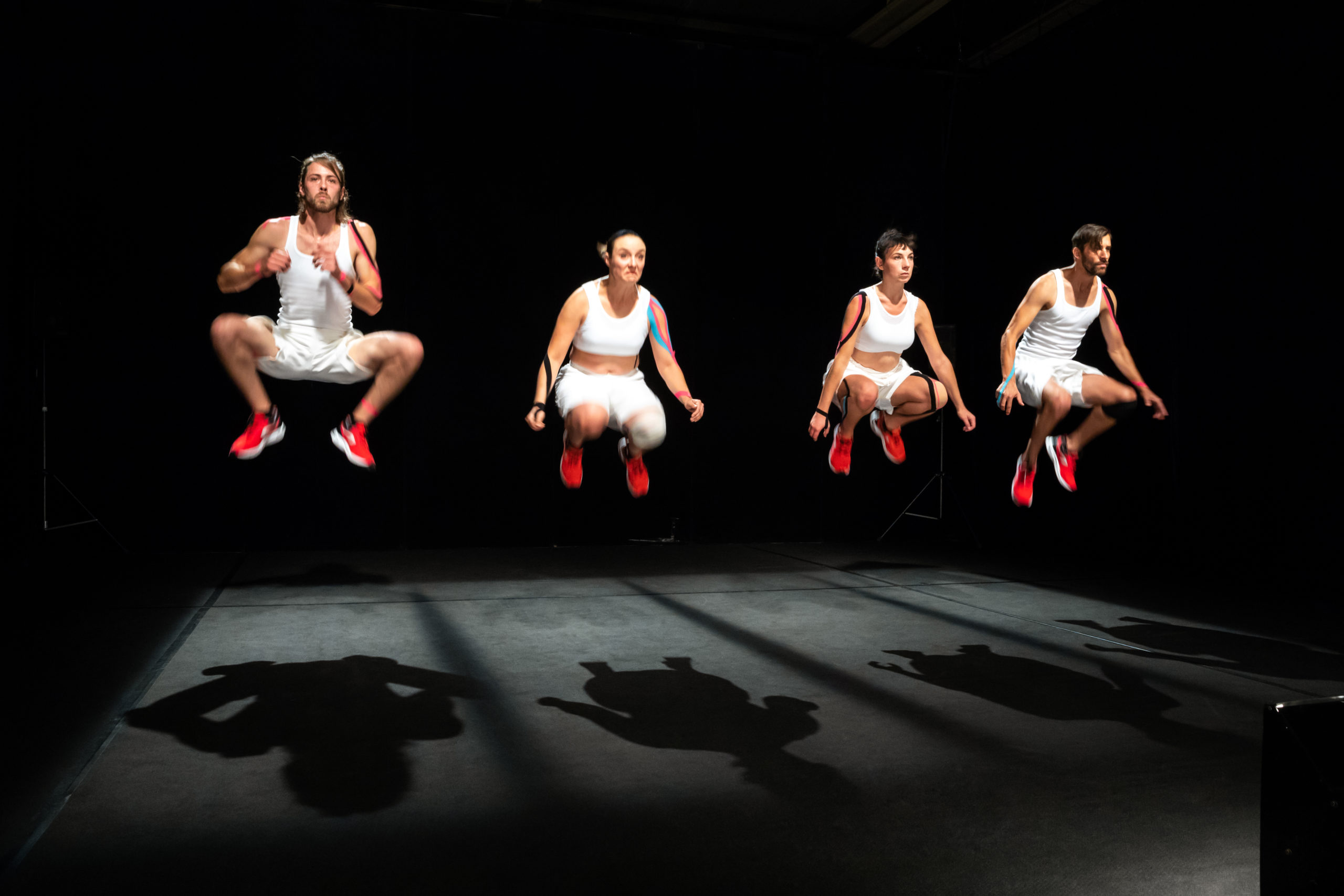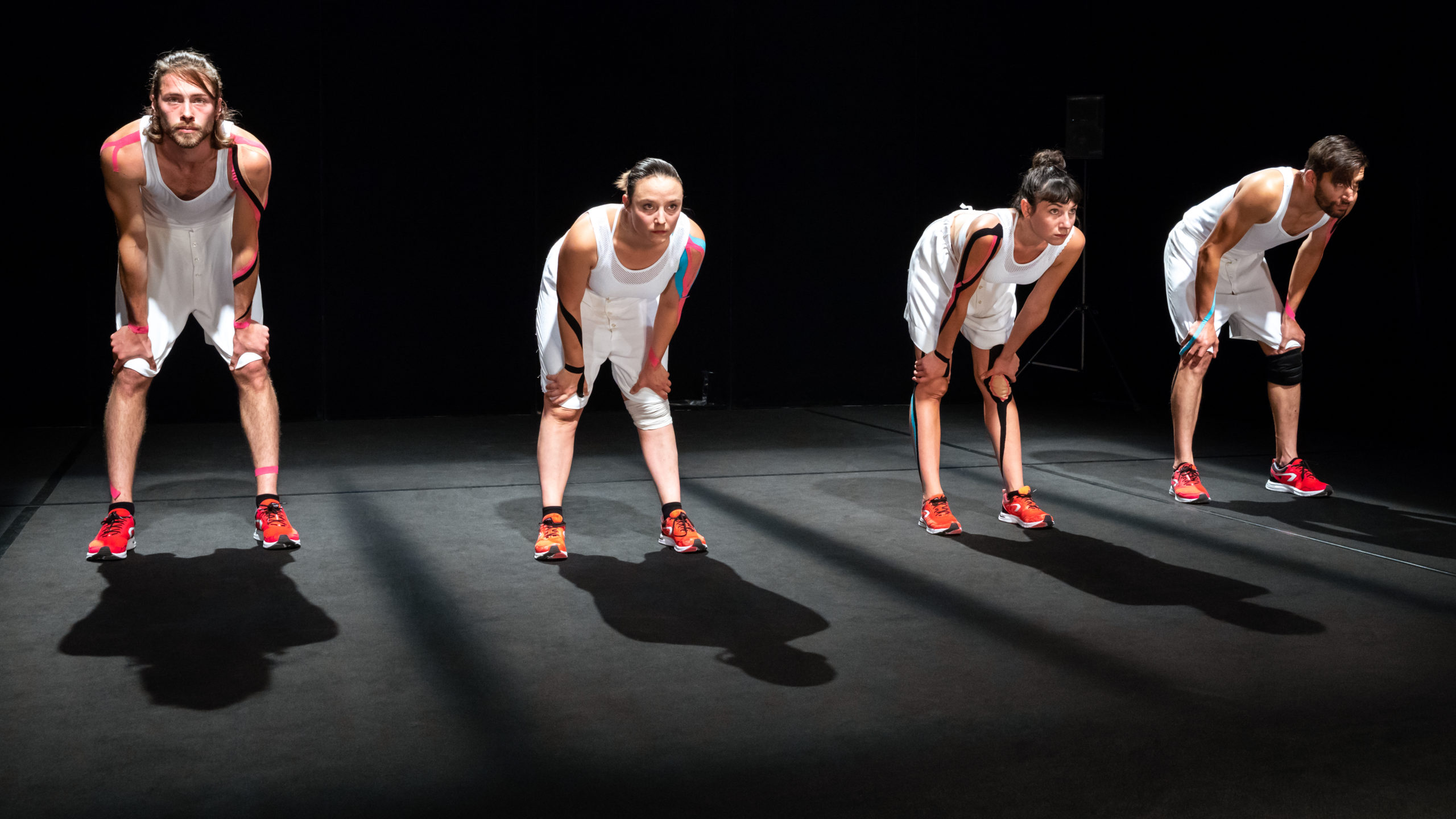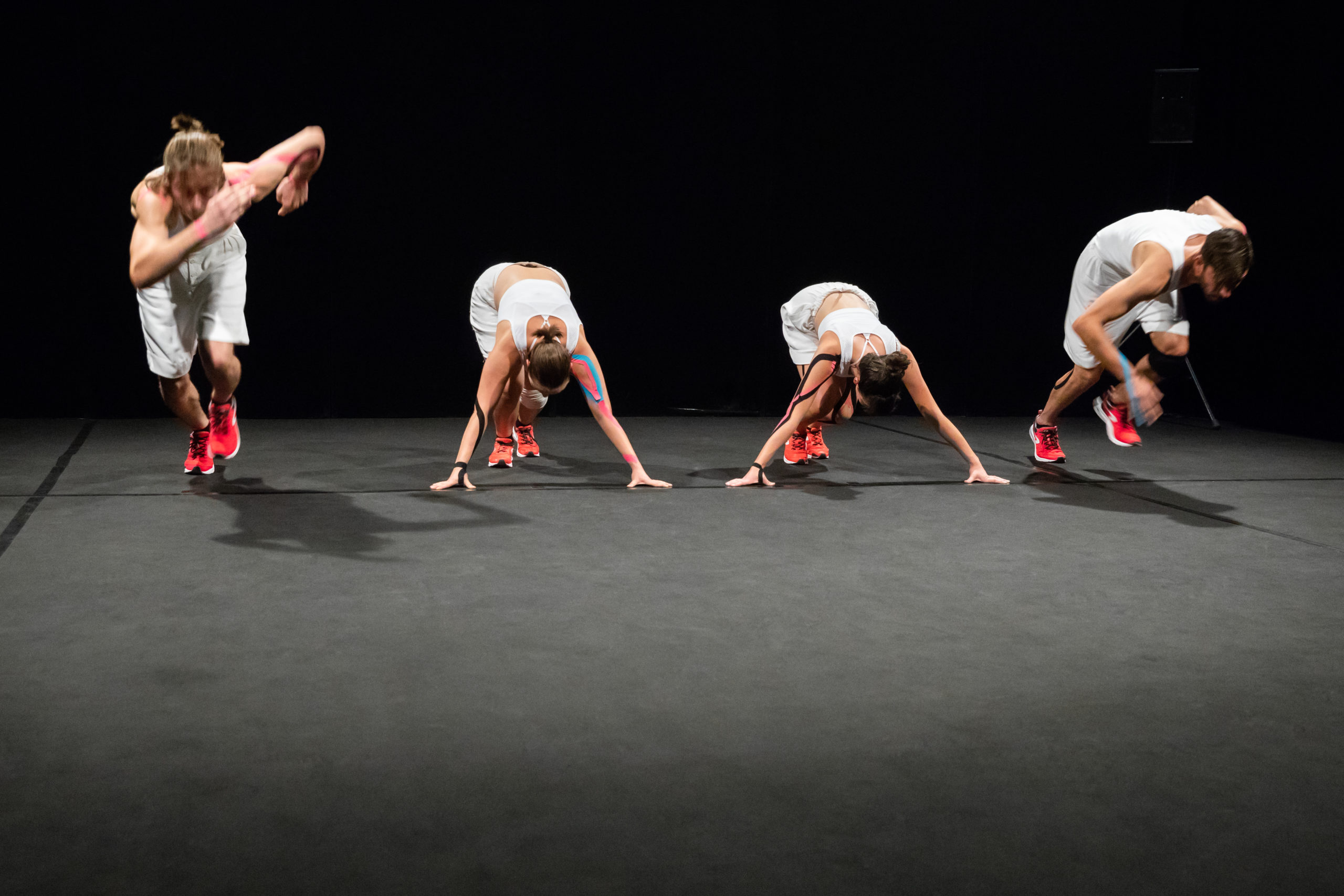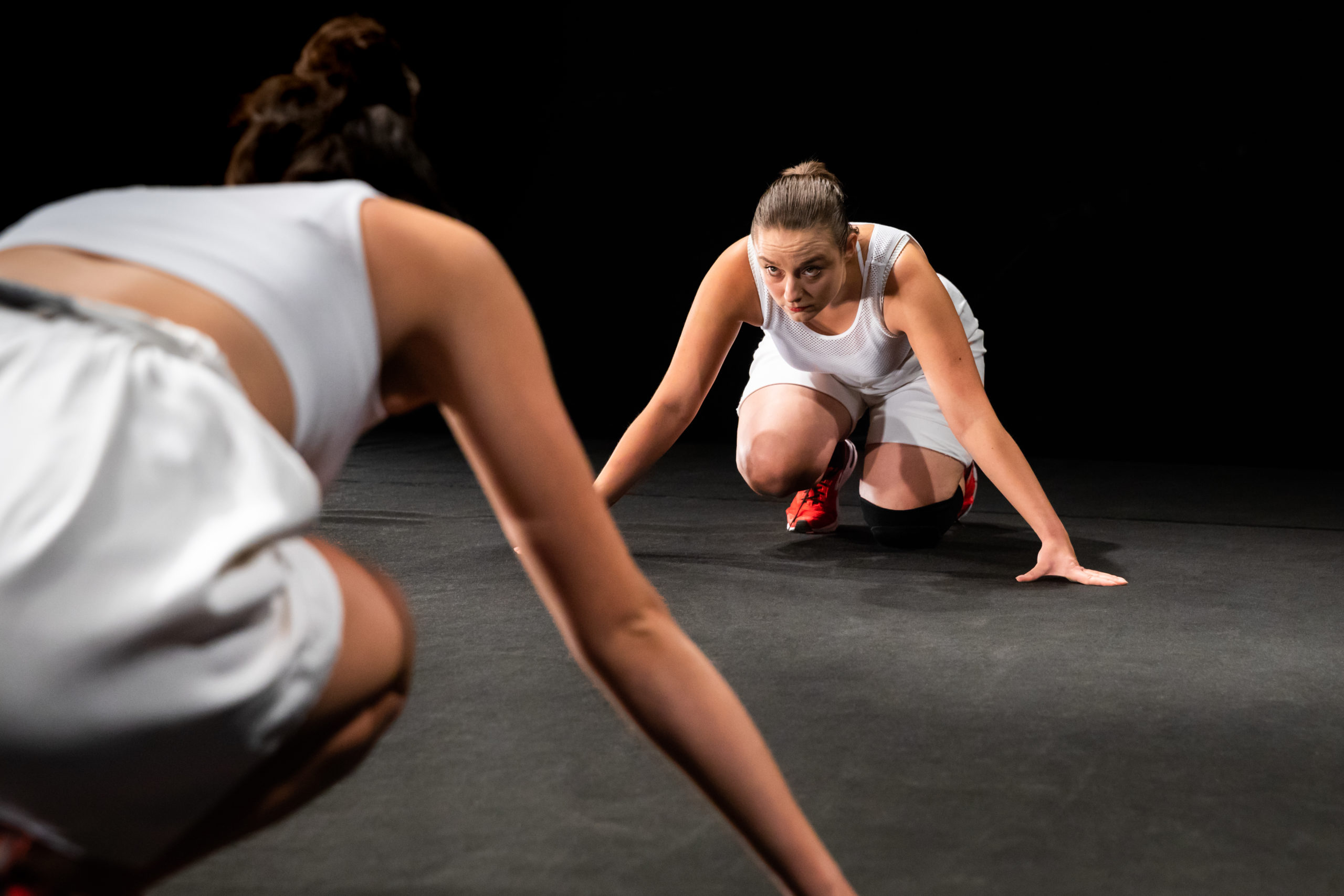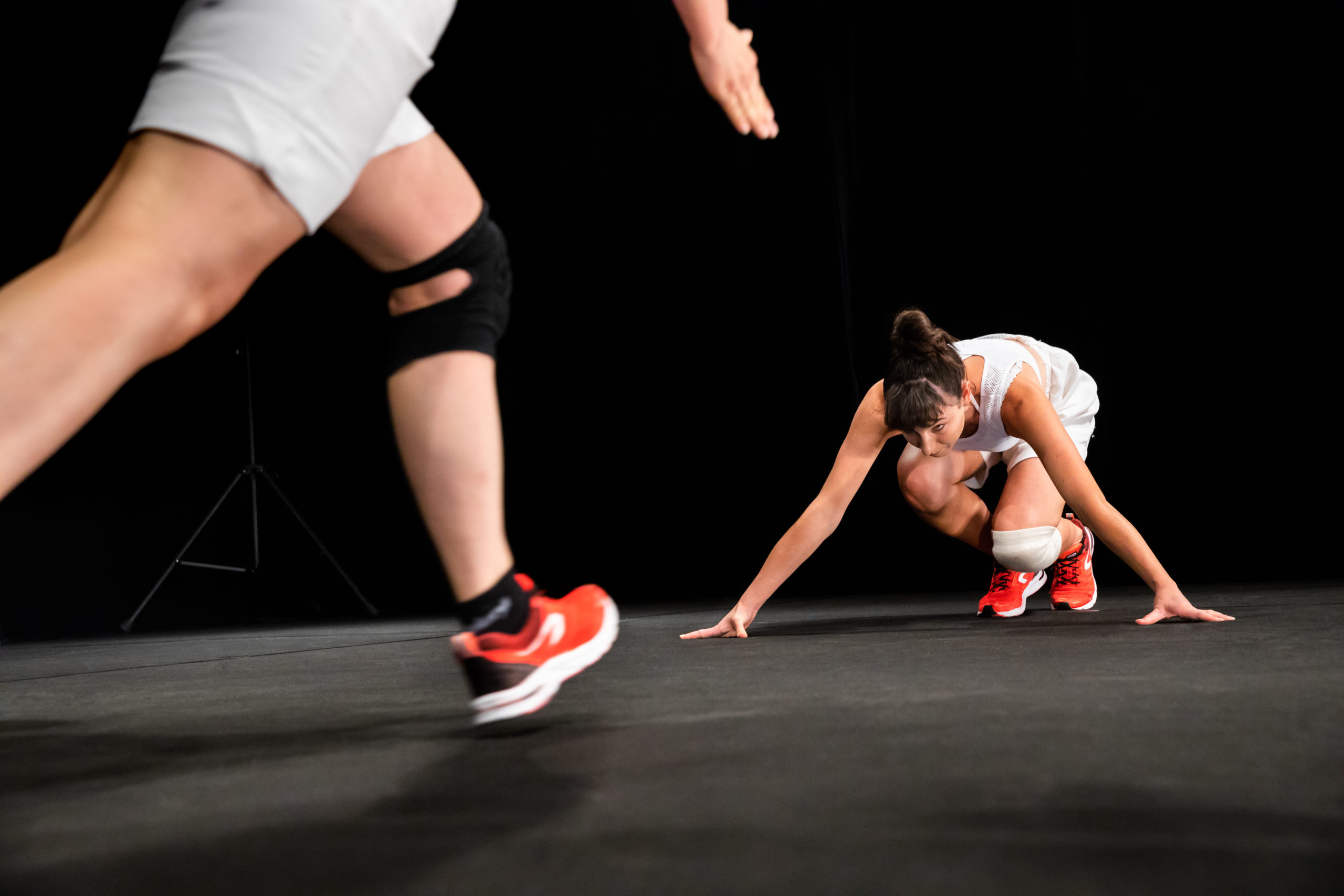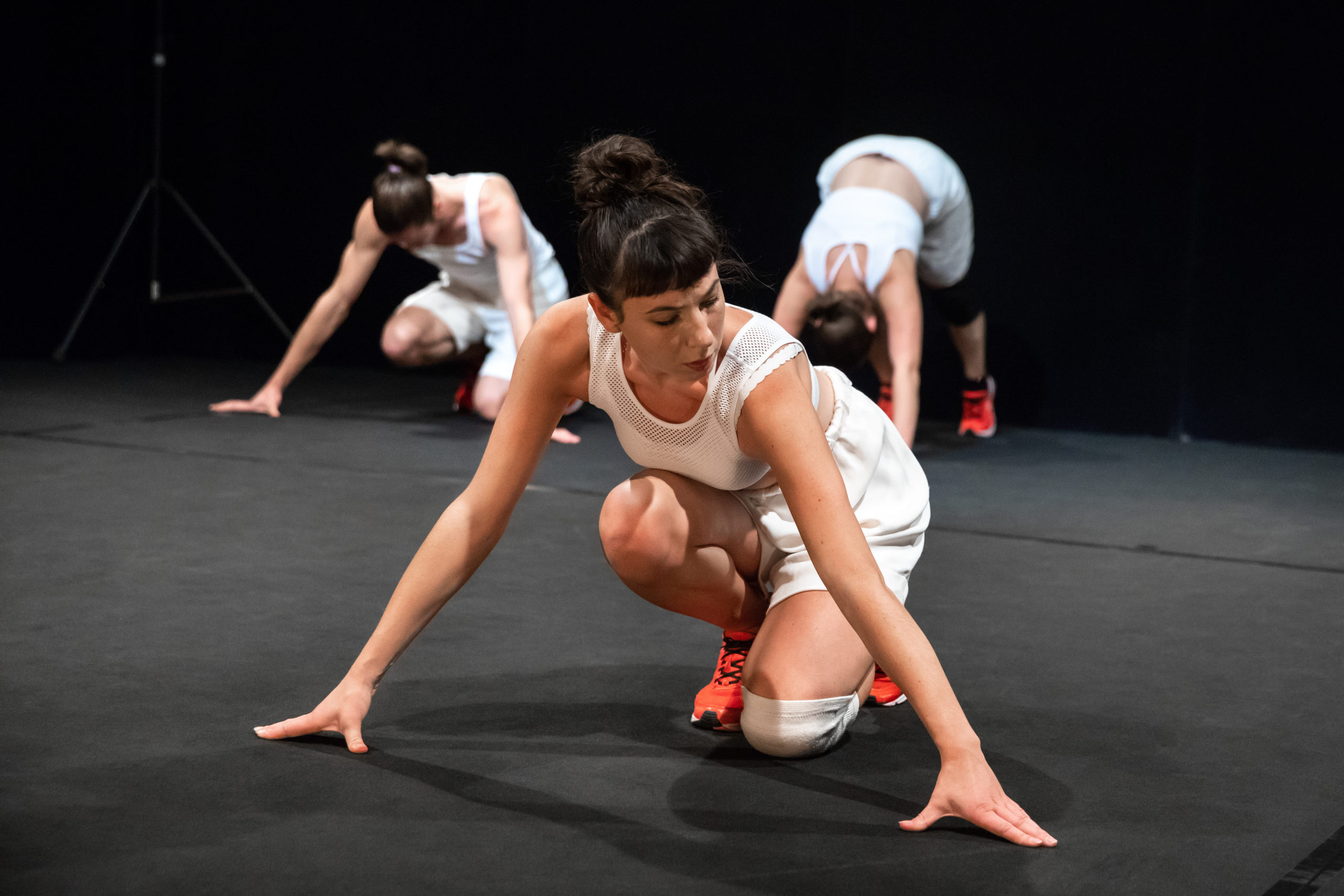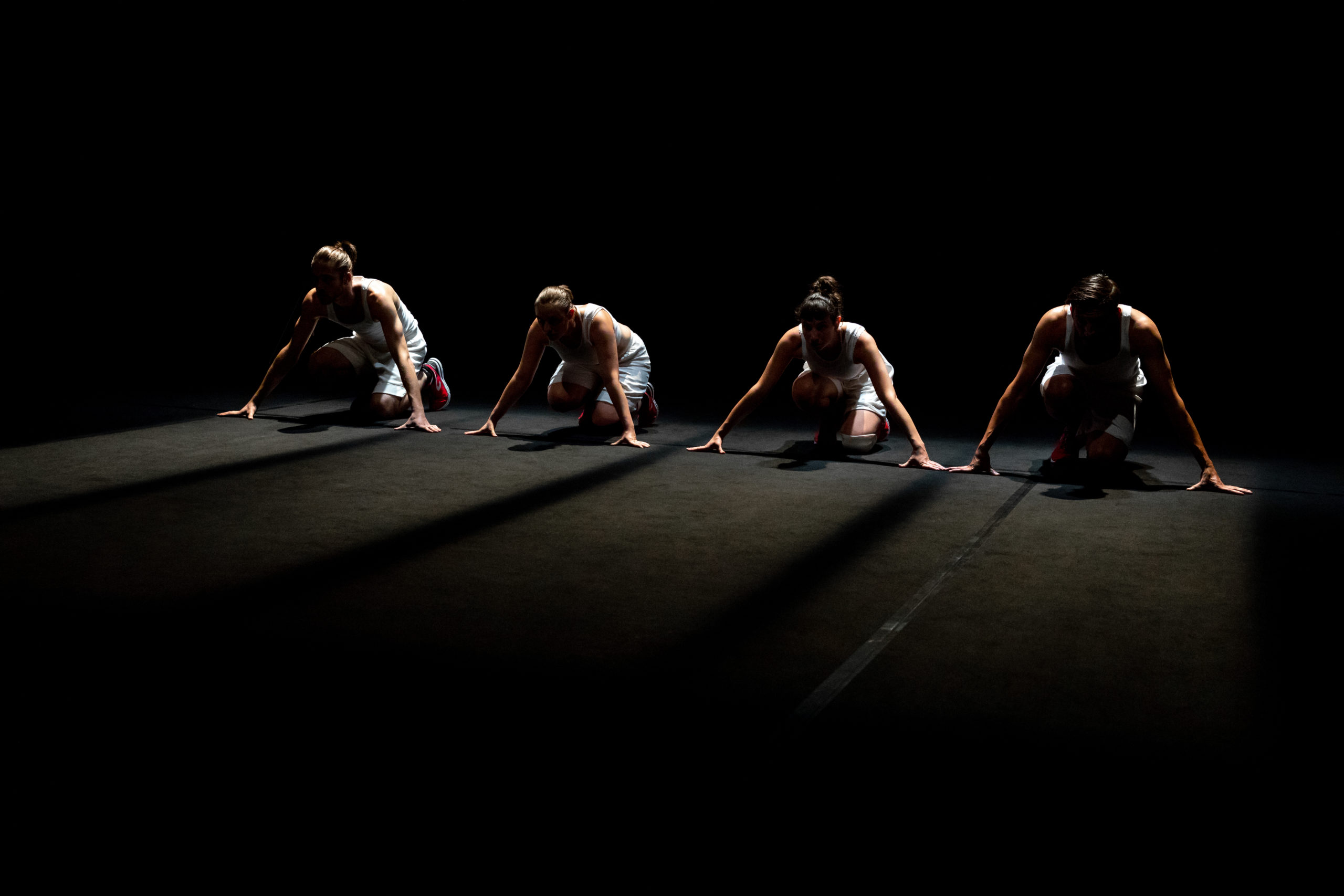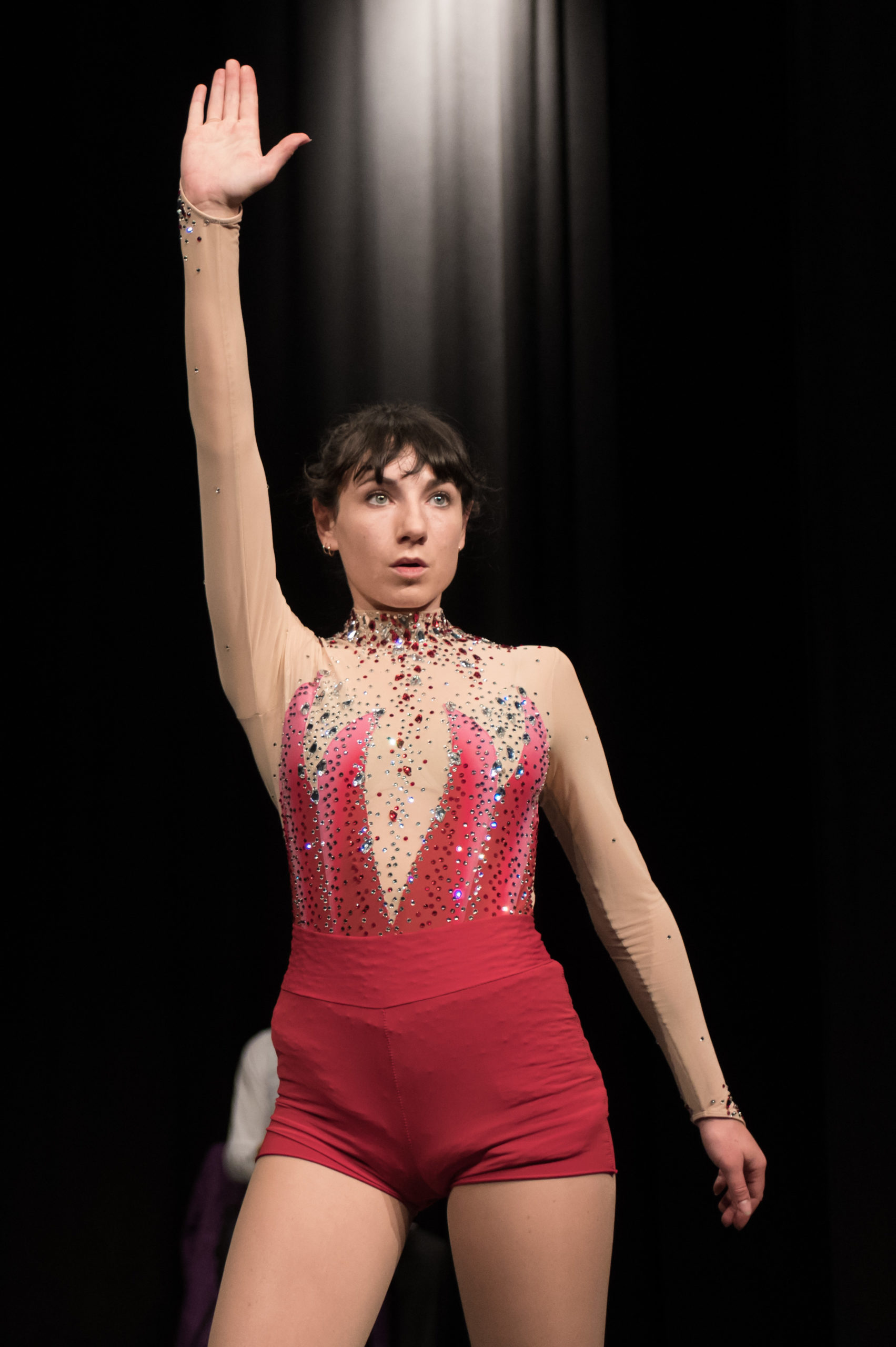 © antoine porcher – antoineporcher.com
© antoine porcher - antoineporcher.com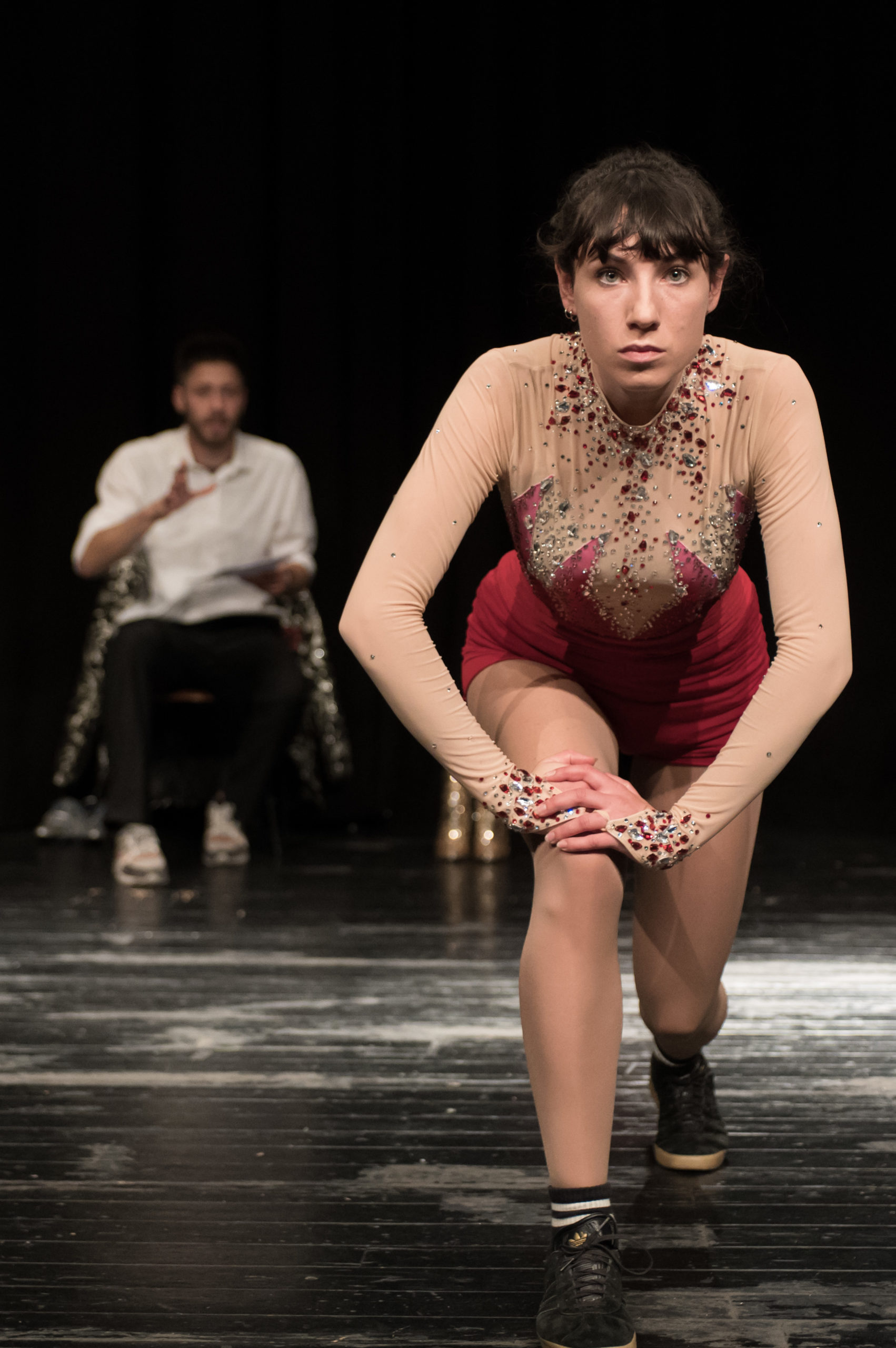 © antoine porcher – antoineporcher.com
© antoine porcher - antoineporcher.com
© antoine porcher – antoineporcher.com
© antoine porcher - antoineporcher.com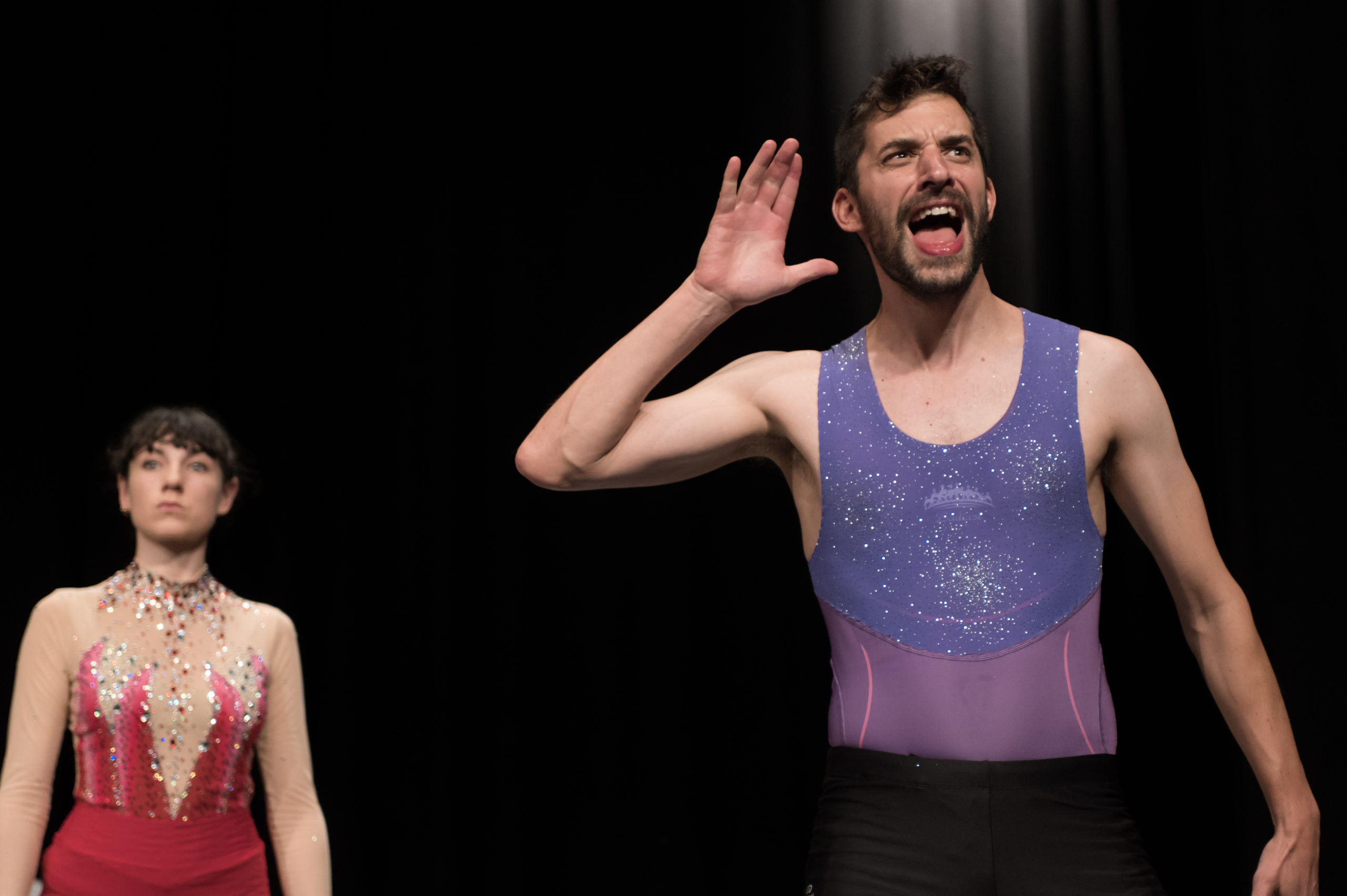 © antoine porcher – antoineporcher.com
© antoine porcher - antoineporcher.com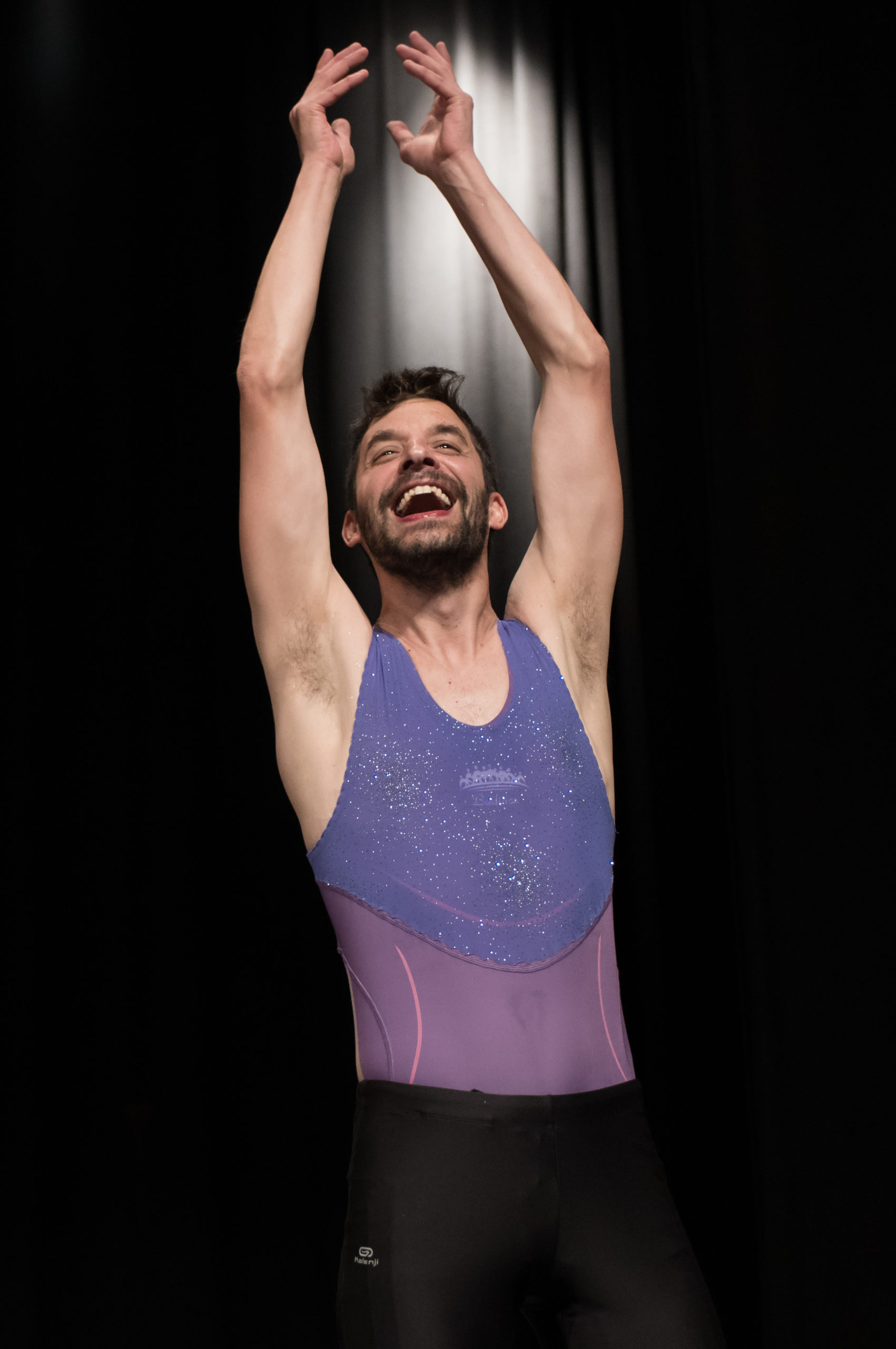 © antoine porcher – antoineporcher.com
© antoine porcher - antoineporcher.com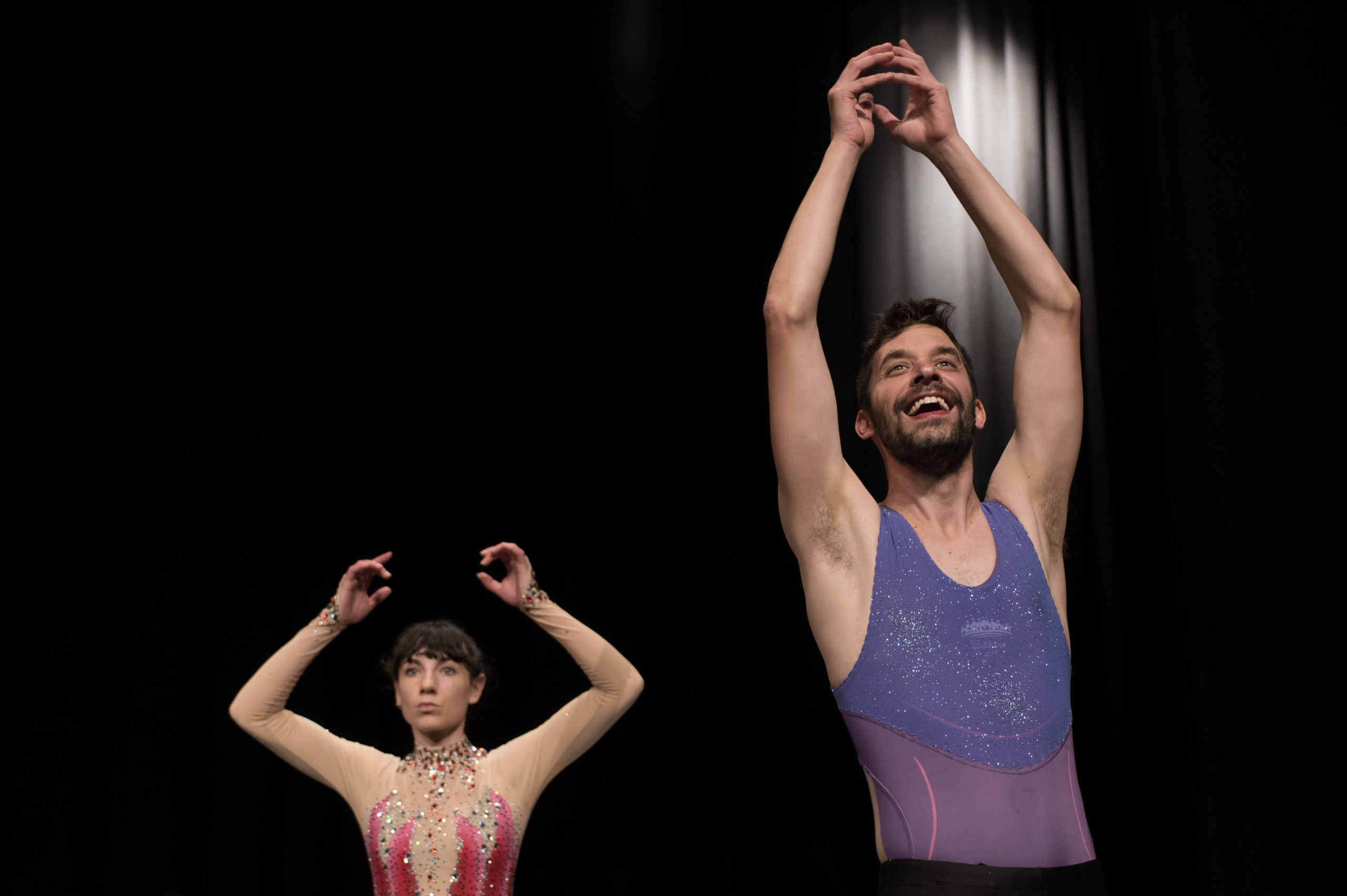 © antoine porcher – antoineporcher.com
© antoine porcher - antoineporcher.com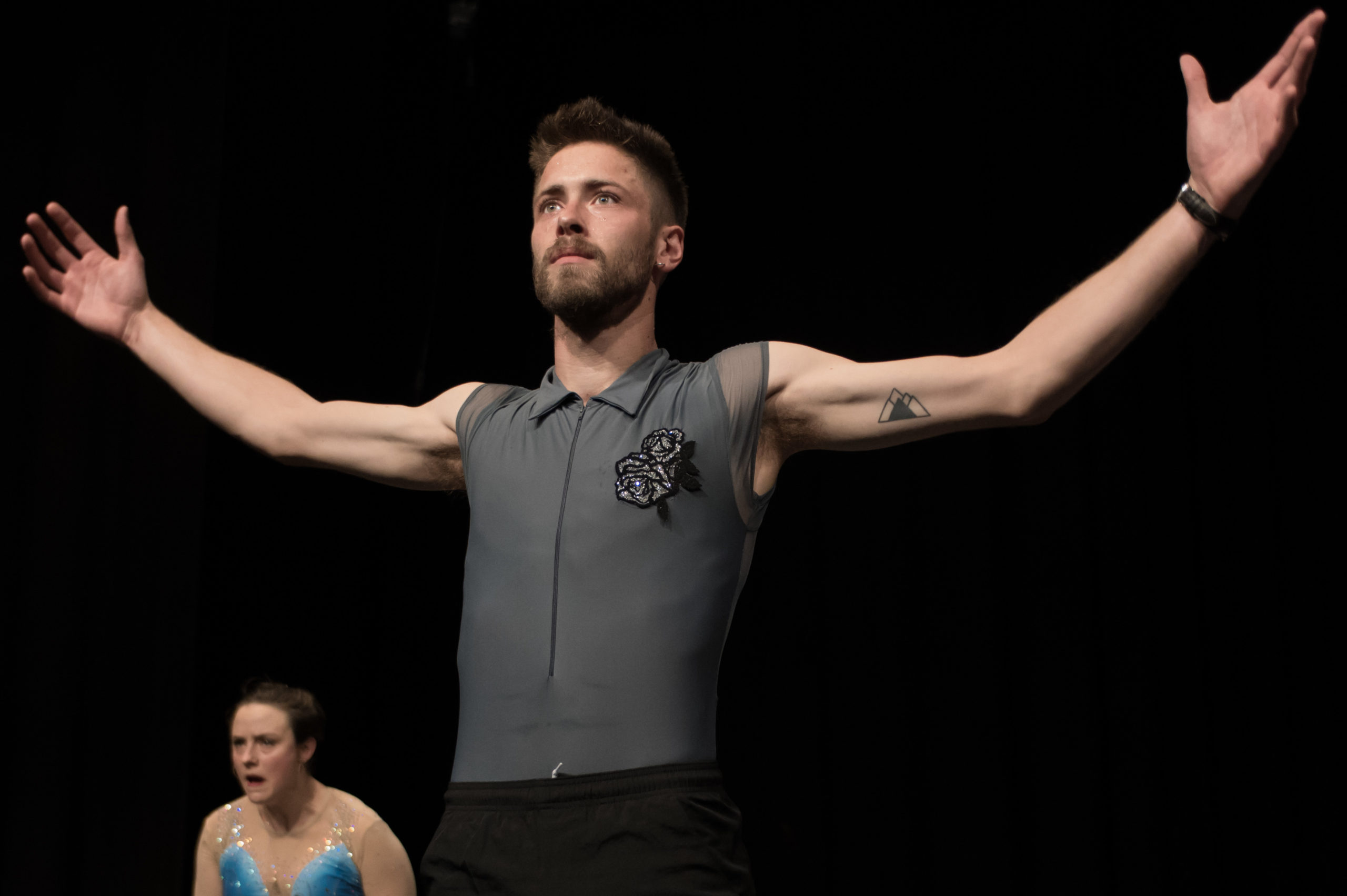 © antoine porcher – antoineporcher.com
© antoine porcher - antoineporcher.com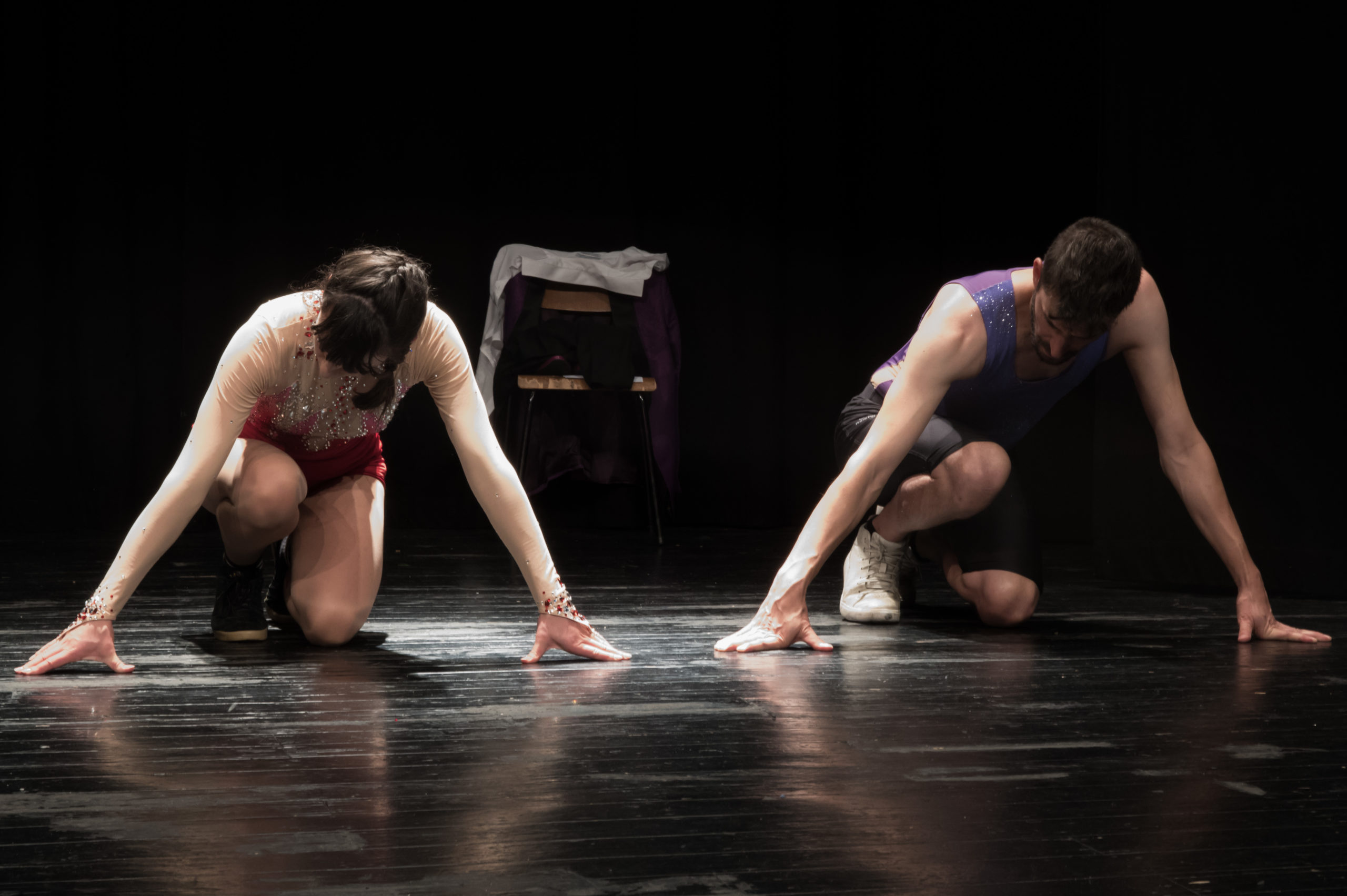 © antoine porcher – antoineporcher.com
© antoine porcher - antoineporcher.com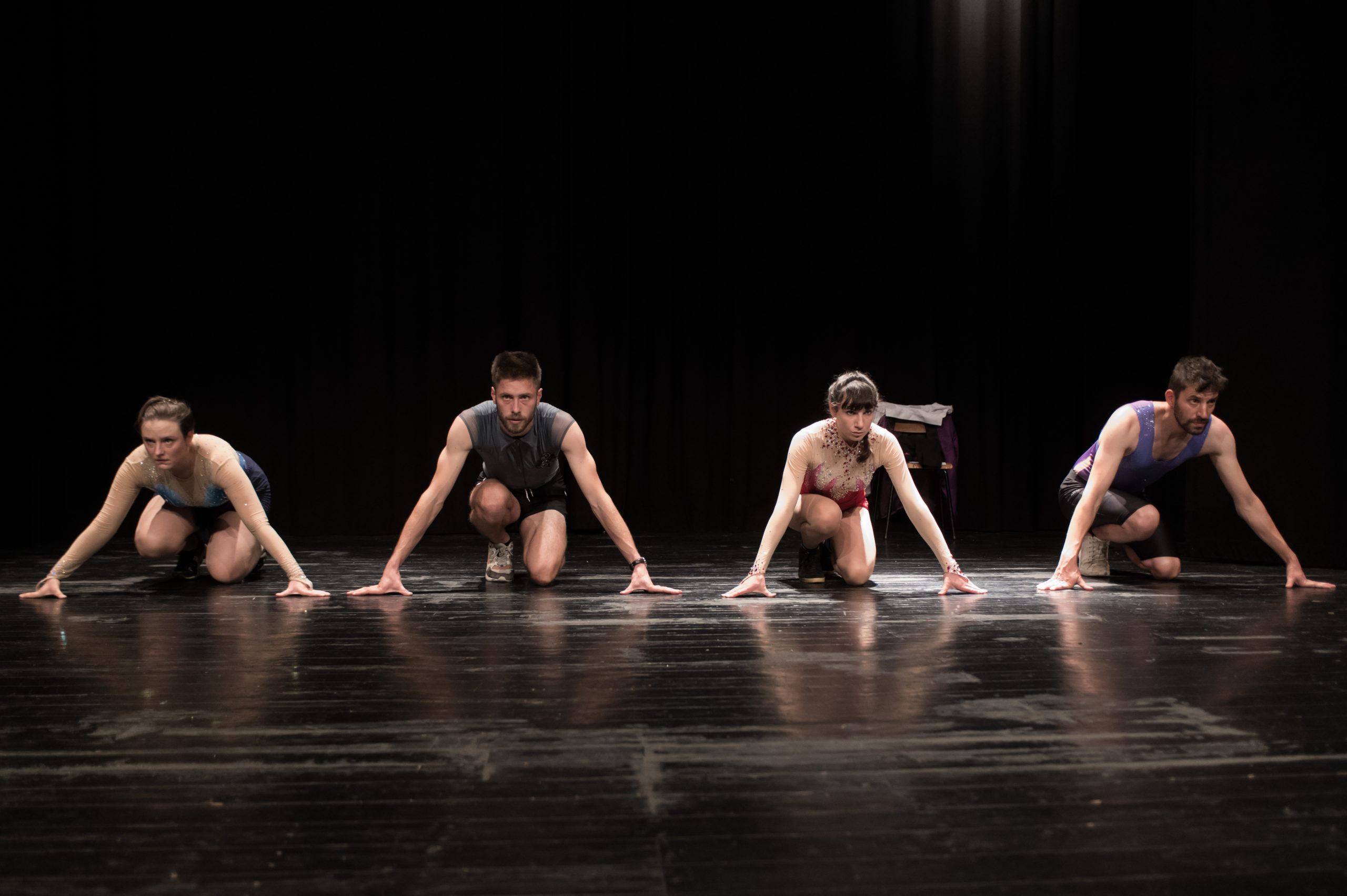 © antoine porcher – antoineporcher.com
© antoine porcher - antoineporcher.com