Marguerite, l'Âne et le Diable
A comical stroll throught the history of art
Marguerite l'Âne et le Diable Music theatre Performance
Marguerite, l'Âne et le Diable
A comical stroll throught the history of art
In Marguerite, l'Âne et le Diable, the history of art starts moving: five actors explore the theatricality of painting through the ages, including the Middle Ages, the baroque period, classicism, romanticism and expressionism. In this funny and skilled formal research, eras and subjects intertwine through real triptychs or living altarpieces evoking Adam and Eve, Venus and the Virgin, the Saints and the Massacres, the Devil and the Grotesques. From the sacred to the secular and combining reverence and humour, this deliberately iconoclastic show has ample recourse to our cultural unconscious. Mischievous links are created between different figures of death, purity or the appalling.
Credits
Conception and direction: Ingrid von Wantoch Rekowski
Costumes: Regine Becker
Set design and lighting: Stefan Heinrichs
Assistant: Edith Bertholet
Performers: Isabelle Dumont, Dominique Grosjean, Jan Hammenecker, Sophia Leboutte, Pietro Pizzuti
Production: Lucilia Caesar, Beursschouwburg (Brussels)
Coproduction: Teatro Festival Parma, Rose des Vents Villeneuve d'Ascq
Supported by: Fédération Wallonie-Bruxelles (Direction du théâtre)
Press
Une recherche formelle, drôle et parfaitement maîtrisée.
(Libération, René Solis, 29/11/05)
Art ancien et forme moderne, sobriété et loufoquerie, maîtrise parfaite du geste et dislocation de celui-ci, mélange tantôt parfait, tantôt complètement déjanté du son enregistré et des voix des comédiens… tout l'art d'Ingrid von Wantoch Rekowski.Courtes scènes irrésistibles de drôlerie et d'intelligence.
(Le Soir, Jean-Marie Wynants, 19/12/04)
Une réjouissante boucle de Métamorphoses.
(La Libre Belgique, Marie Baudet, 19/12/04)
Jubilatoire ! Le mot est galvaudé mais on n'en voit pas d'autre pour résumer l'atmosphère de ce Marguerite, l'âne et le diable. Musicienne et metteuse en scène elle mélange les genres avec un brio et une intelligence qui n'ont d'égal que l'humour.
(Le Soir, J-M Wynants, 15/11/06)
Magistralement joué. Un régal !
(Le Soir, Jean-Marie Wynants 8/11/06)
Épousant cinq temps de l'histoire de l'art – du Moyen Age à l'expressionnisme – cette pièce d'IvWR confronte cinq acteurs aux partitions de ces époques. L'art ainsi mis en scène est pictural, vocal, furieusement théâtral. Décortiquées, digérées, développées, les références acquièrent une vie nouvelle aussi drôle que belle.
(Libre Belgique, Marie Baudet, 15/11/06)
Beweging is bij haar een middel tot demystificatie en vermenselijking. Von Wantoch Rekowski wil haar personnages via éen bepaald citaat, handeling of attribuut tot de essentie reduceren; het kader als dubbel cliché.
(De morgen, Liv Laveyne, 20/12/02)
De manier waarop de compositie, de lichtinval en de keuze van kleuren en rekwisieten een maximaal dramatisch effect sorteren.
(Agenda)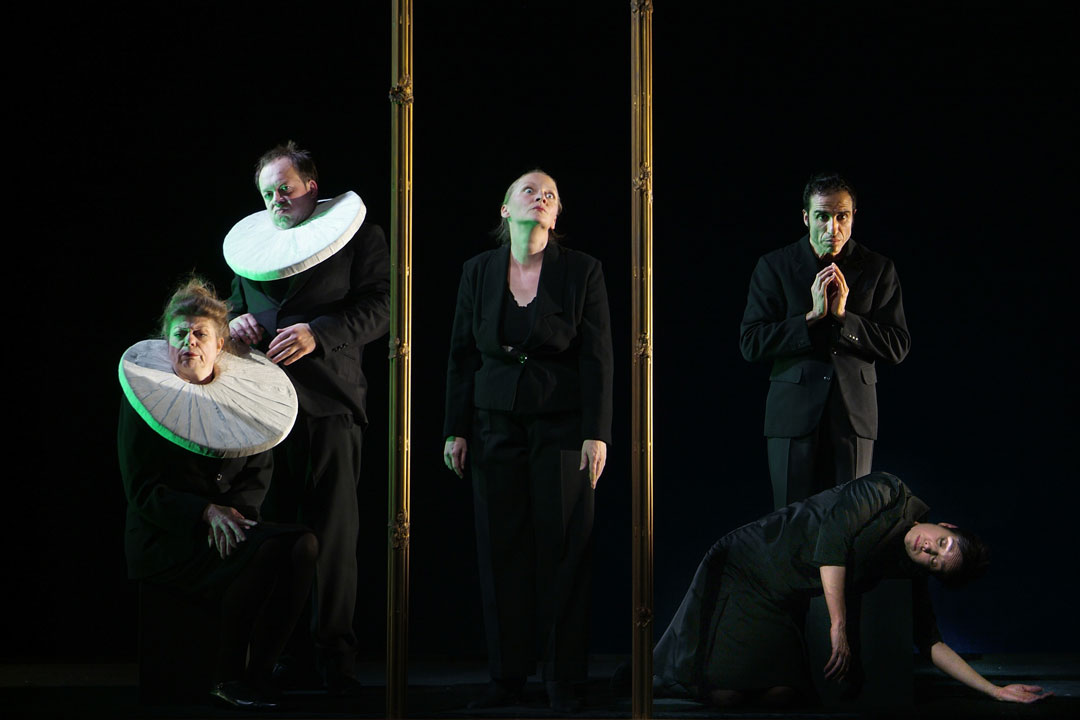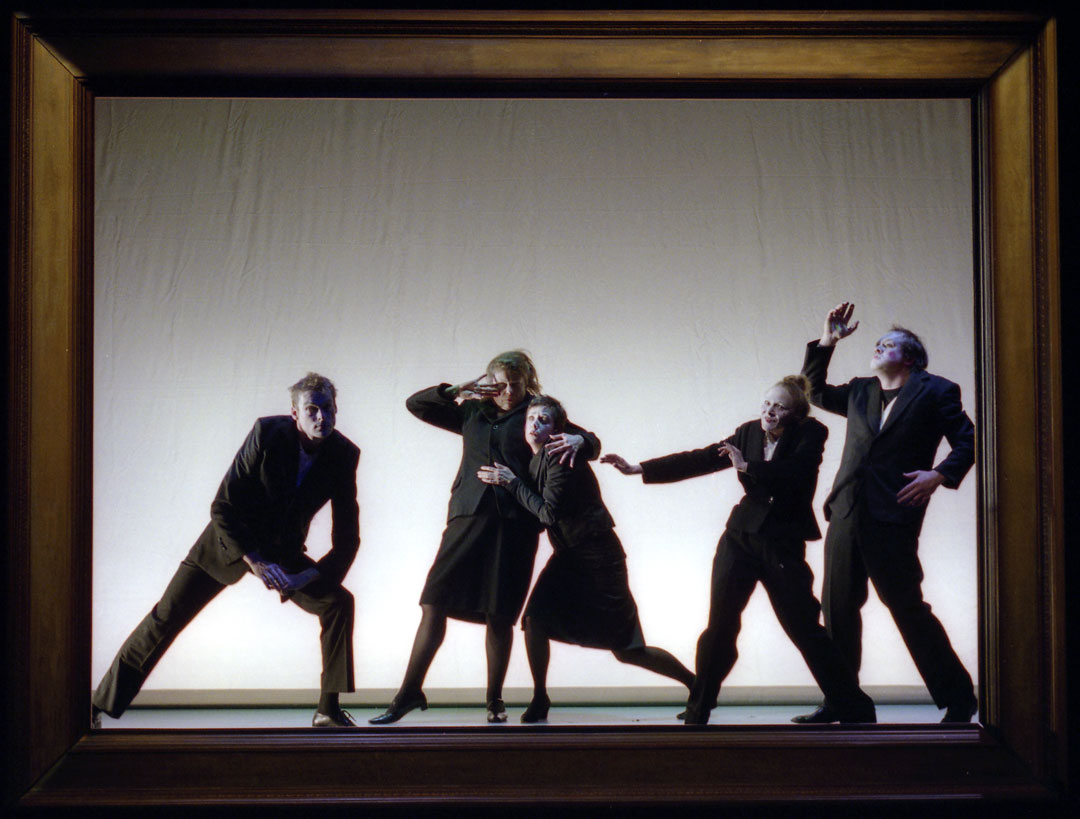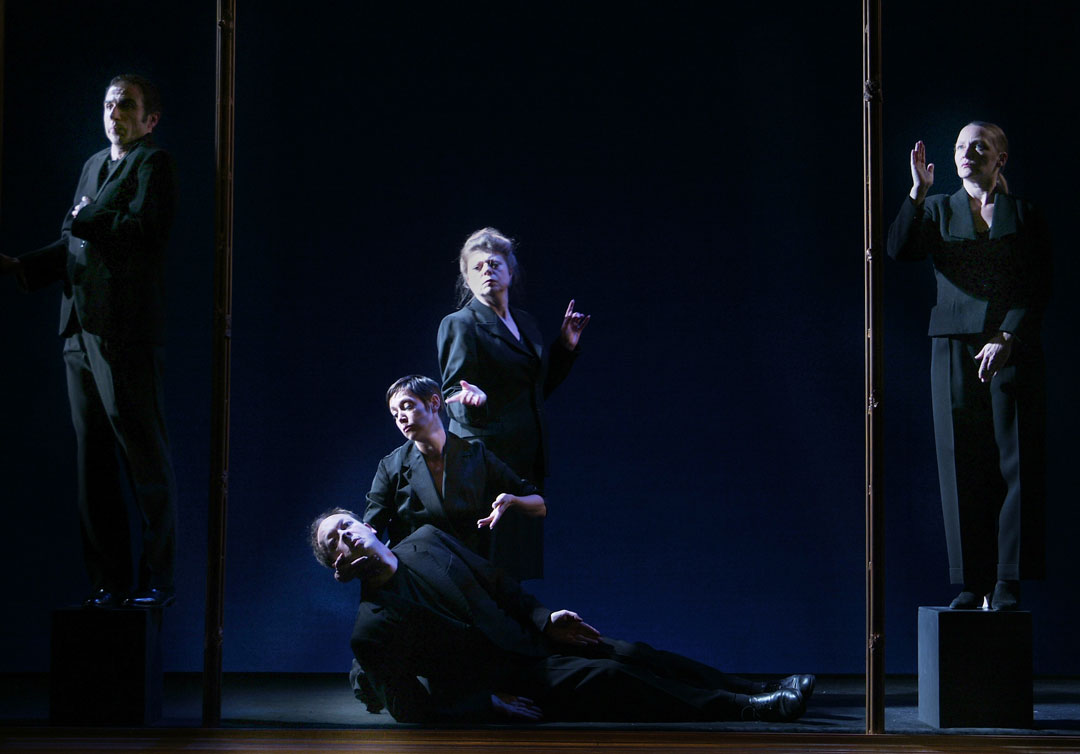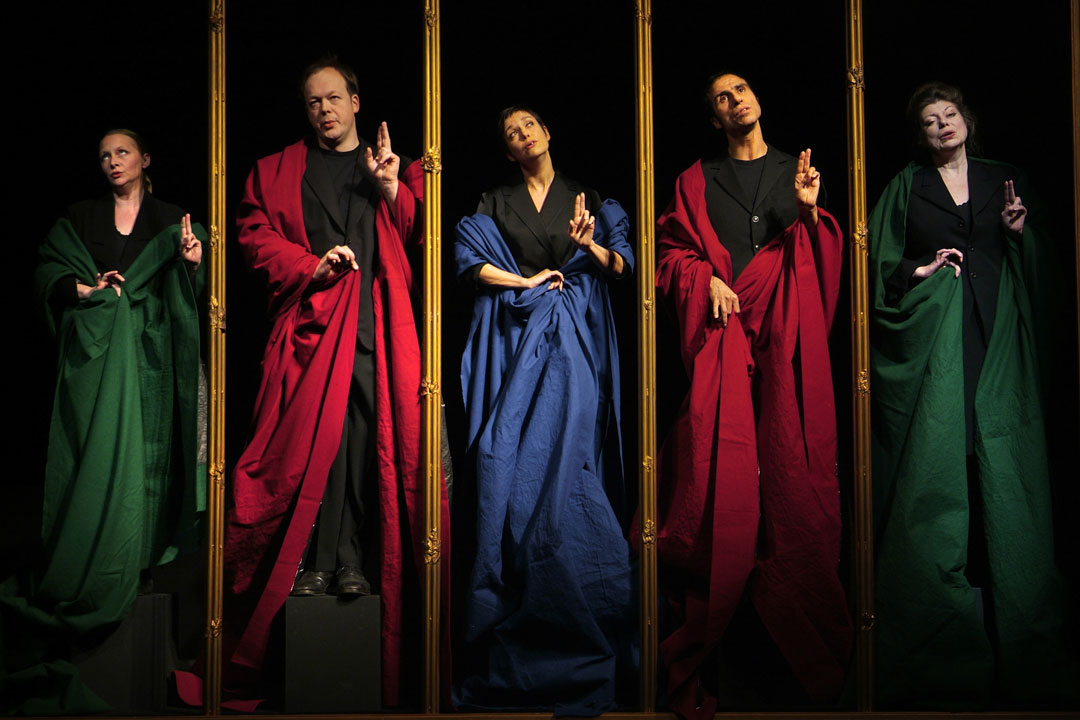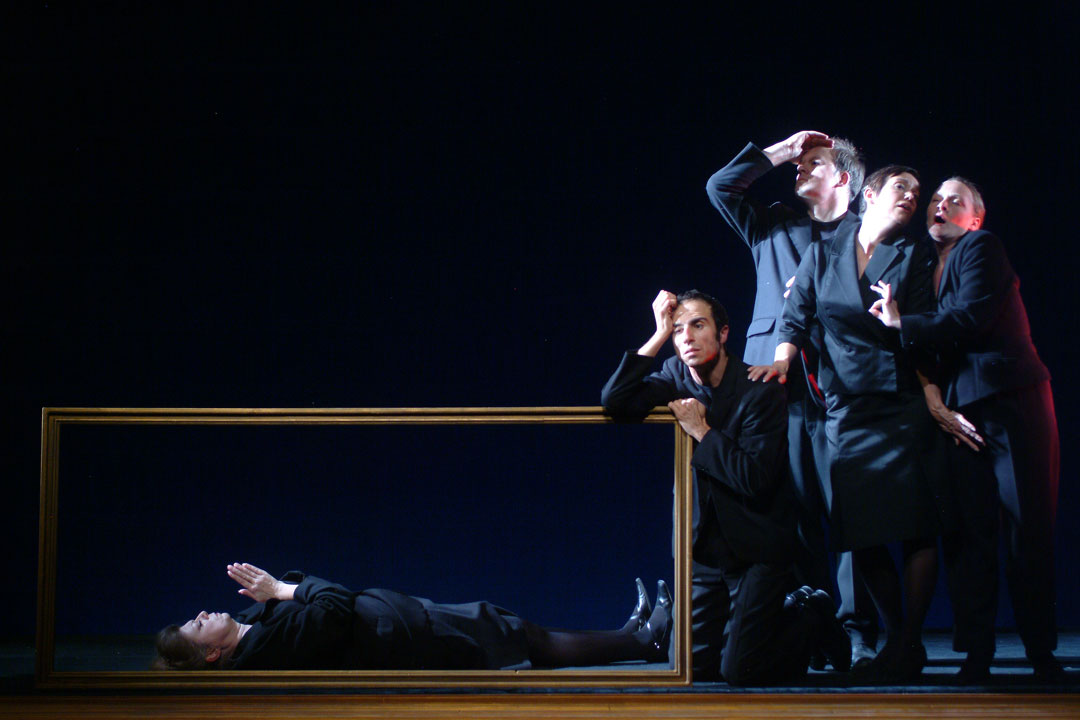 Marguerite l'Ane et le Diable – ©EricLegrand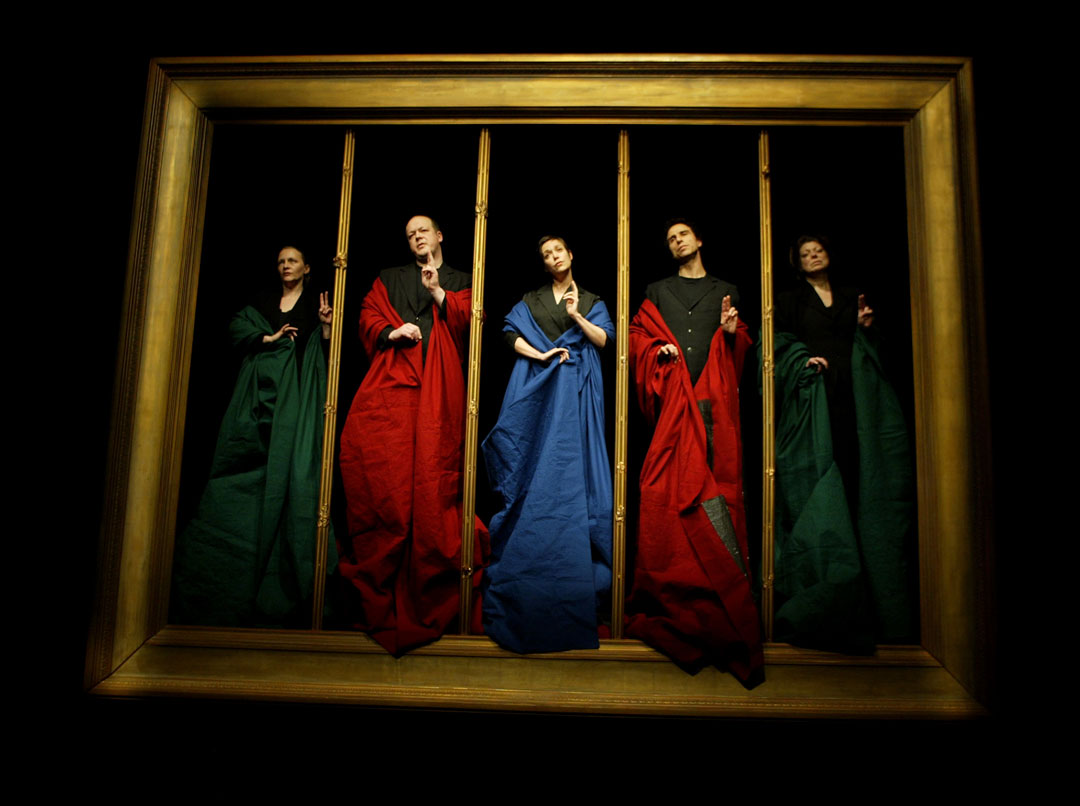 Marguerite l'Ane et le Diable – ©EricLegrand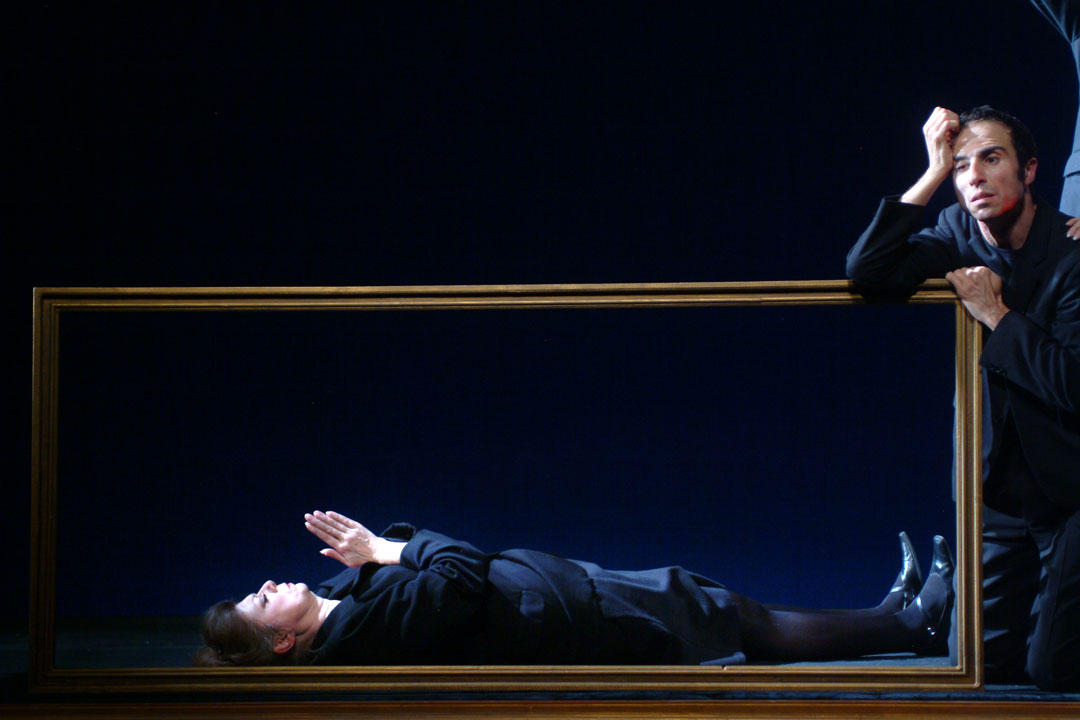 Marguerite l'Ane et le Diable – ©EricLegrand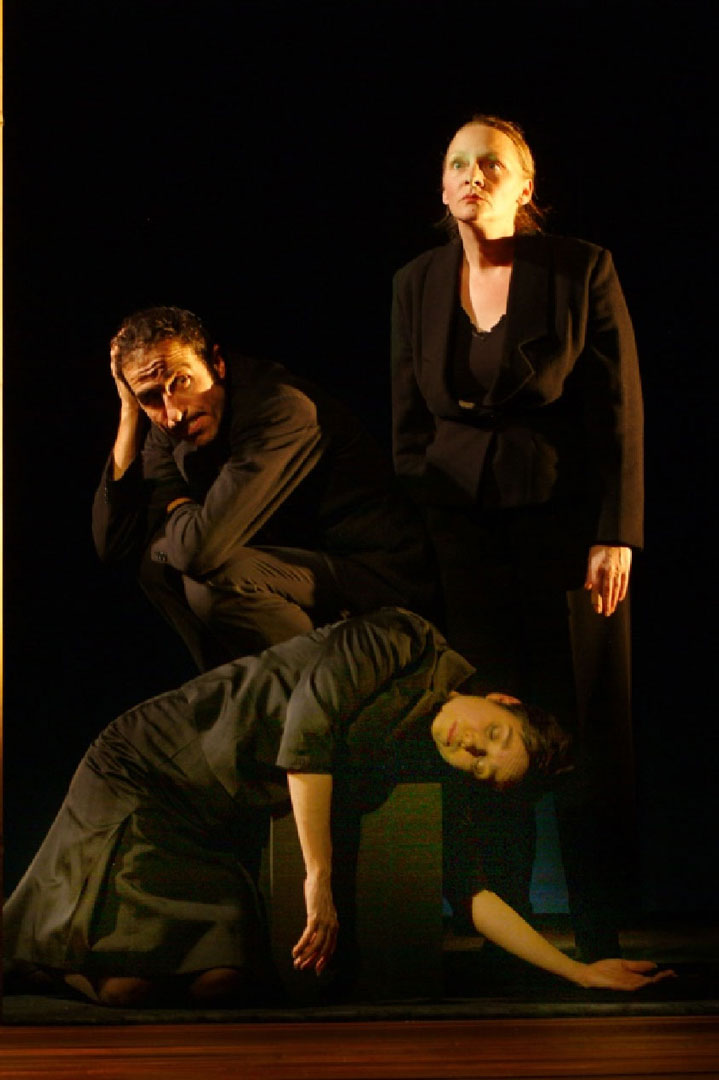 Marguerite l'Ane et le Diable – ©EricLegrand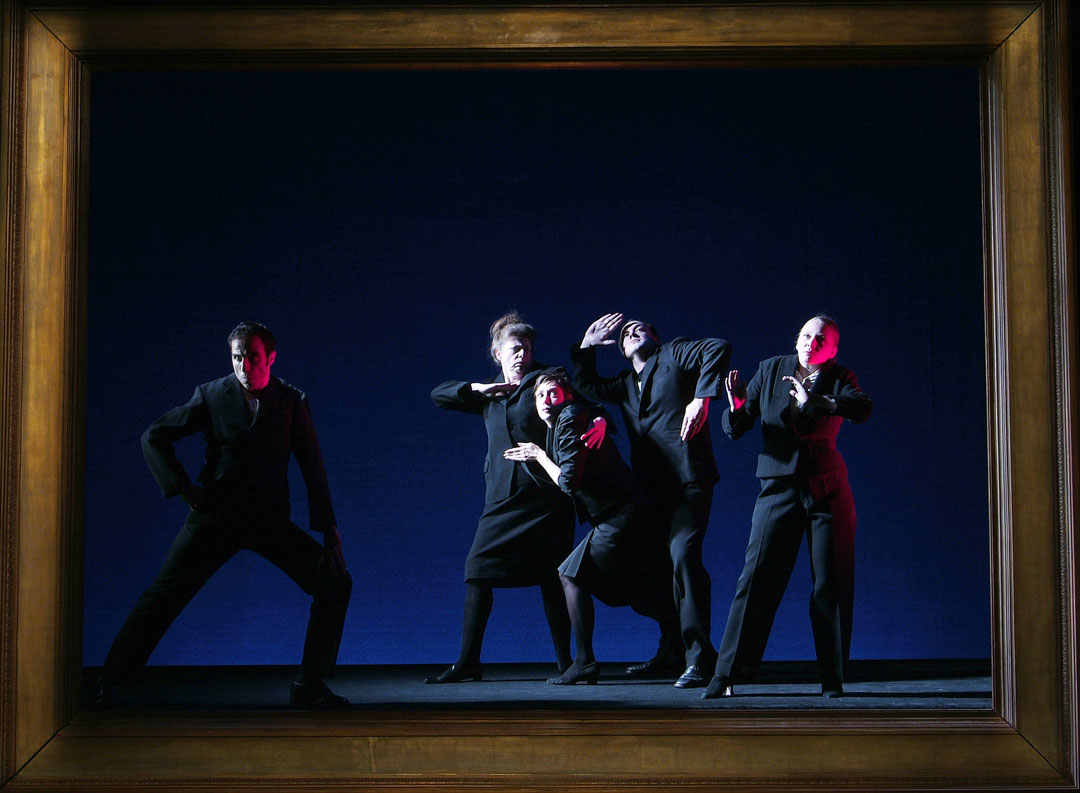 Marguerite l'Ane et le Diable – ©EricLegrand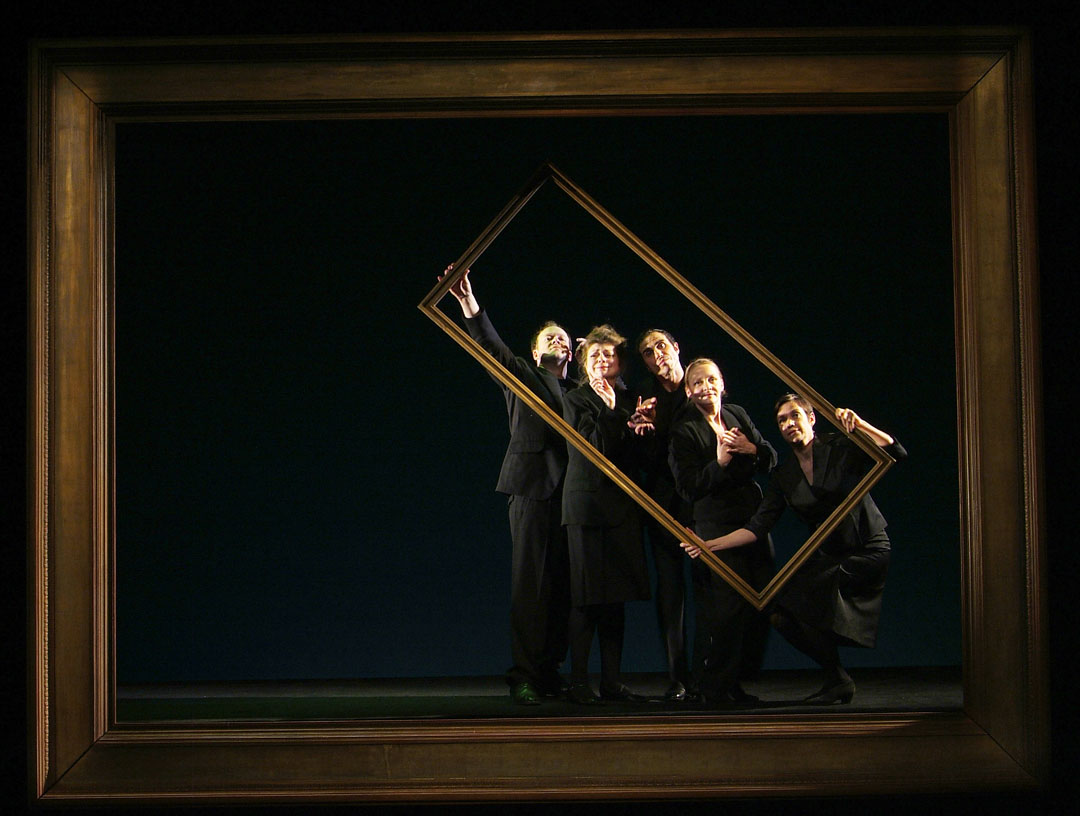 Marguerite l'Ane et le Diable – ©EricLegrand

Marguerite l'Ane et le Diable – ©EricLegrand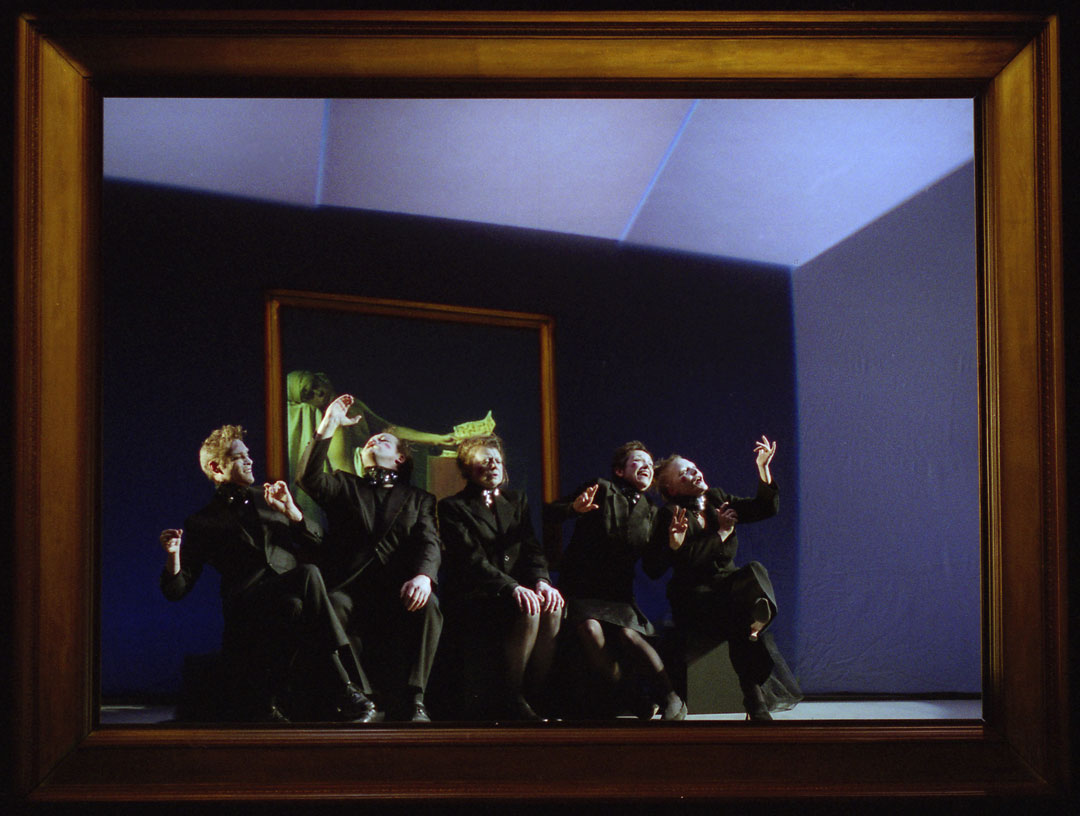 Marguerite l'Ane et le Diable – ©EricLegrand
Marguerite l'Ane et le Diable – ©EricLegrand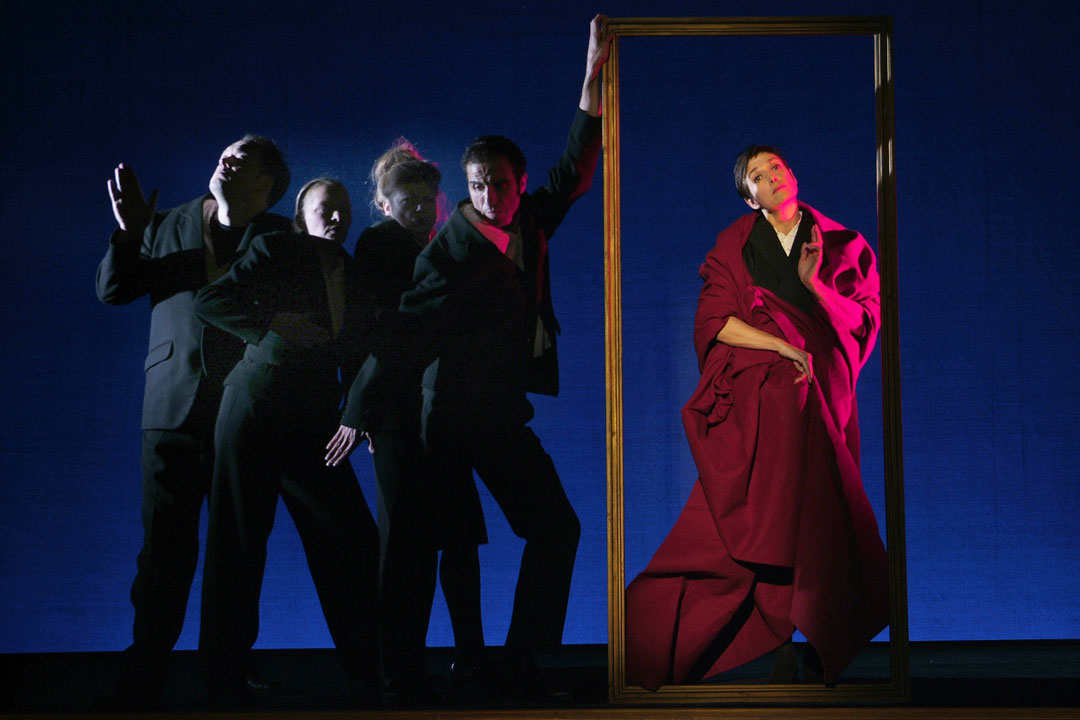 Marguerite l'Ane et le Diable – ©EricLegrand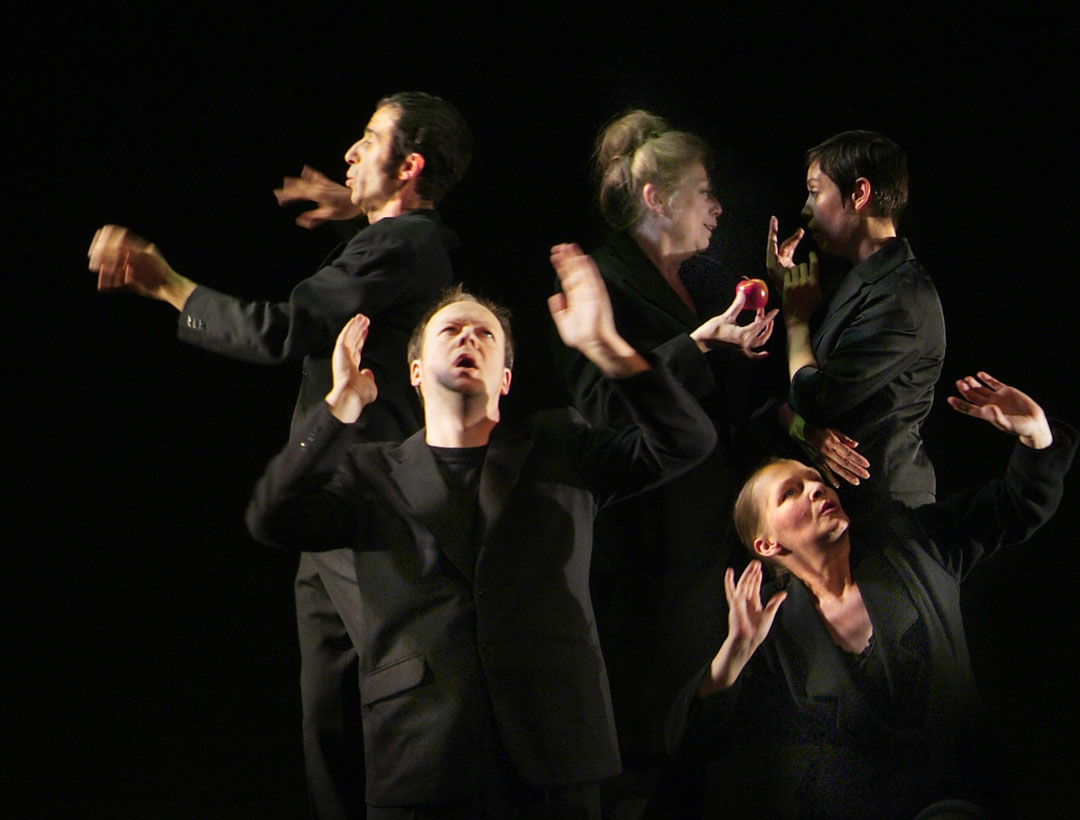 Marguerite l'Ane et le Diable – ©EricLegrand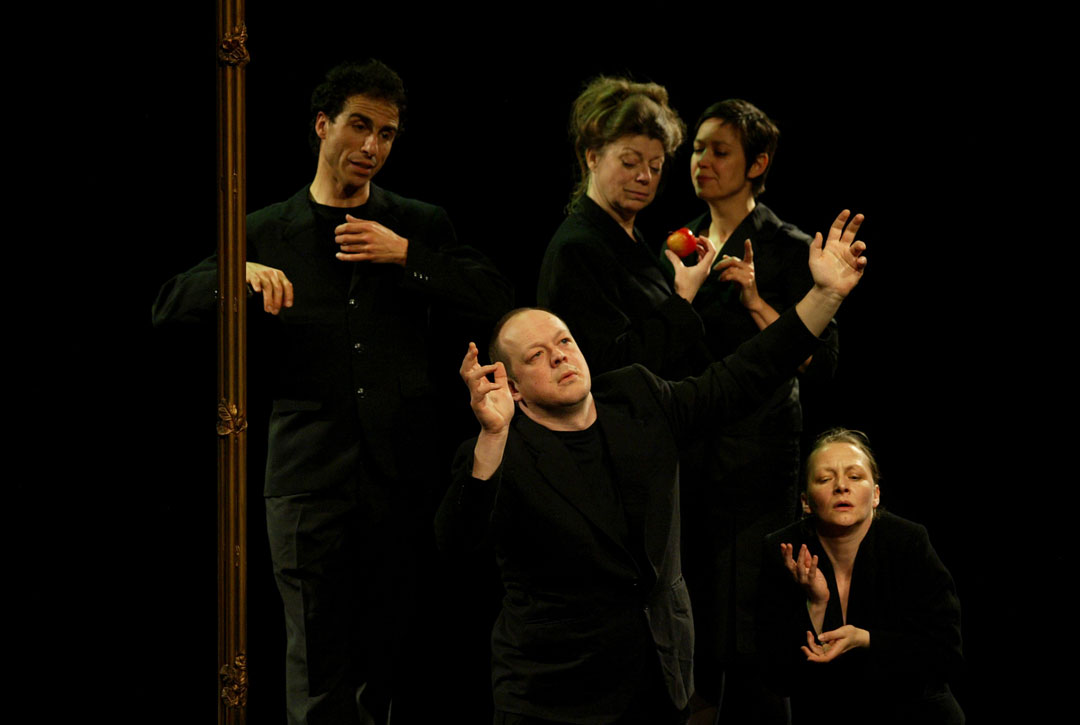 Marguerite l'Ane et le Diable – ©EricLegrand