La Chose effroyable dans l'oreille de V
Theatrical jam session
La Chose effroyable dans l'oreille de V Music theatre Performance
La Chose effroyable dans l'oreille de V
Theatrical jam session
La Chose effroyable focuses on everyday aberrations, obsessions, physical or verbal tics, these small things that are so real, so ordinary, so trivial, which here become the very language of the stage. Imperfection becomes discourse, incoherence becomes articulation and detail becomes the essential. Dissected in this way, the body becomes a polyphonic study of the relationships created between the performers. The affects are studied in an almost entomological manner, revealing the gulf between human desires and their frustration, between dreams and their disappointment. Thus an imaginary language is invented comprising songs, words and silences of equal insignificance, demented actions, incoherent gestures and irrational endeavours. As in jazz, the actors intuitively construct the theatrical material.
Credits
Conception and direction: Ingrid von Wantoch Rekowski
Set design: Alwyne de Dardel
Costumes: Christophe Pidré
Lighting: Daniel Lévy
Performers: Marc Bodnar, Geoffrey Carey, Caroline Chaniolleau, Corinne Frimas, Luc Schillinger, Violaine Schwartz
Production: T&M-Nanterre, Marstall-Bayerisches Staatstheater Munich, Le Maillon Strasbourg, Le Hebbel Theater Berlin supported by Spedidam
Press
Une pièce décalée et surprenante, un fabuleux travail sur le geste et le son.
(Vivre à Nanterre, Culture, 18/10/99)
Chœur théâtralo-musical insolite autant que burlesque, et très poignant.
(DNA, Antoine Wicke, 03/02/00)
Quoi qu'elle fasse, Ingrid enflamme son public et réveille les polémiques.
(Polystyrène, Isabelle Delépine, 01/00)
Ein Repertoire von Gesten und Bewegungen wird exponiert, variiert, durchläuft Modulationen, Sequenzen, gelegentlich eine Solokadenz. Gewissermassen bekommt der Zuschauer eine sechsstimmiges Theaterstück vorgeführt. Ein kammermusikalisches Requisitentableau, eine Etude der Intimität.
(Berliner Zeitung, Klaus Georg Koch, 14/01/00)
(…) einen phantastischen Kosmos, dem man noch nachsinnt, wenn es bereits dunkel geworden ist. Die Arbeit wirkt wie ein Zauber. Für eine Stunde hat man in eine völlig fremde, irreale Welt geschaut, von der man nichts wusste und die kennengelernt zu haben, eine Freude war. Es ist bemerkenswert, wie die 30 Jahre junge Regisseurin die sechs Profi-Schauspieler gegen den Strich gebürstet hat, ihnen Anstrengungen abverlangt, die absurd erscheinen und gerade deshalb zu dieser wunderbaren Verwirrung führen.
(Klassik zum Frühstück, Claudia Henne 13/01/00)
IvWR gehört zu den Hoffnungsvollen Nachwuchsregisseurinnen der experimentellen Theater/Musik-Szene. Mit Vorliebe bewegt si sich an den Rändern der Theaterarbeit, wo sich Gestik, zeichenhafte Laut-Worte und musikalische Formstruktur grenzüberschreitend die Hand reichen.
(Süddeutsche Zeitung, Reinhard Schulz, 18/01/00)
Un chœur stupéfiant, l'opéra sort de ses gonds. Les spectacles d'IvWR, en tout cas, ne laissent pas indifférents.
(Mouvement, 10/12/99)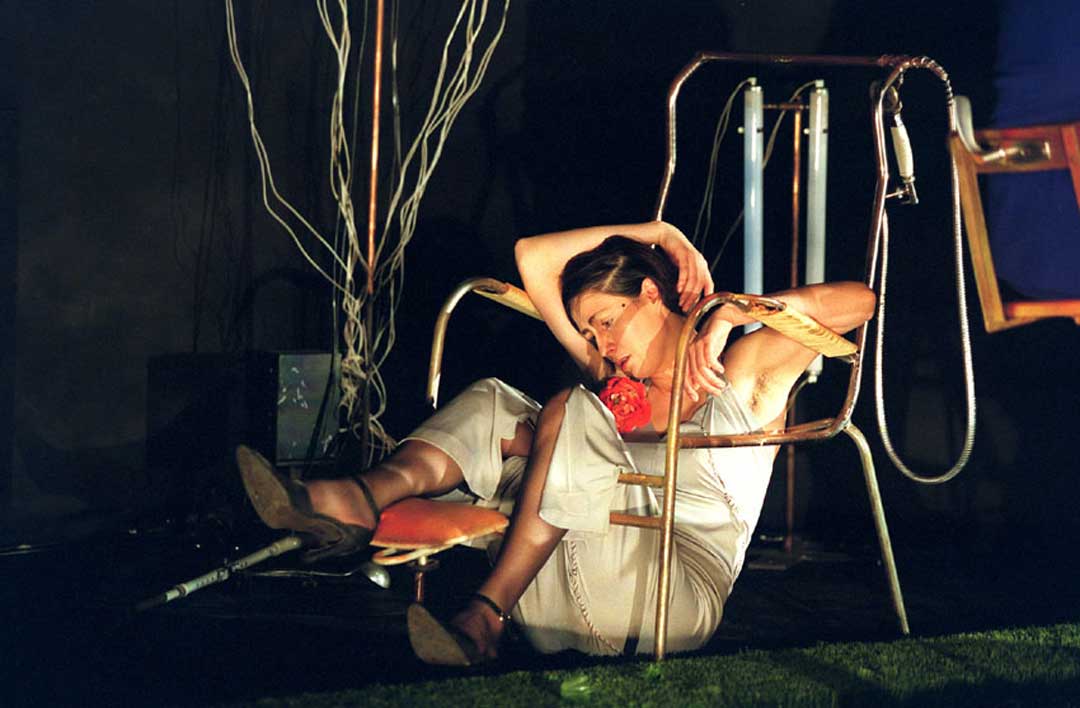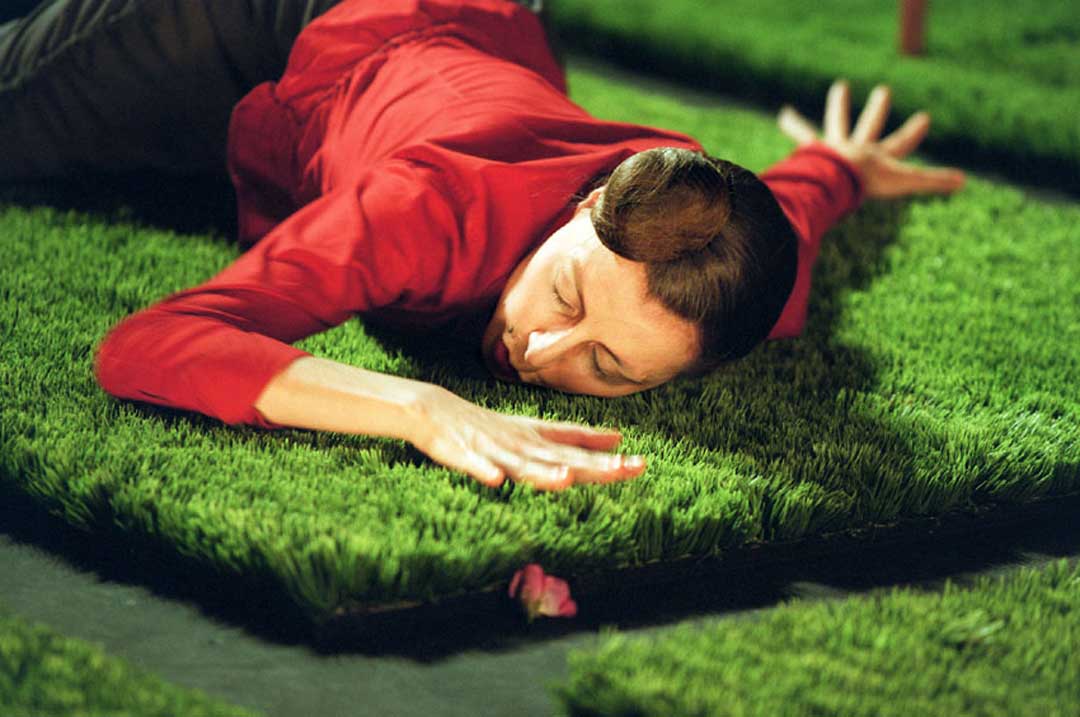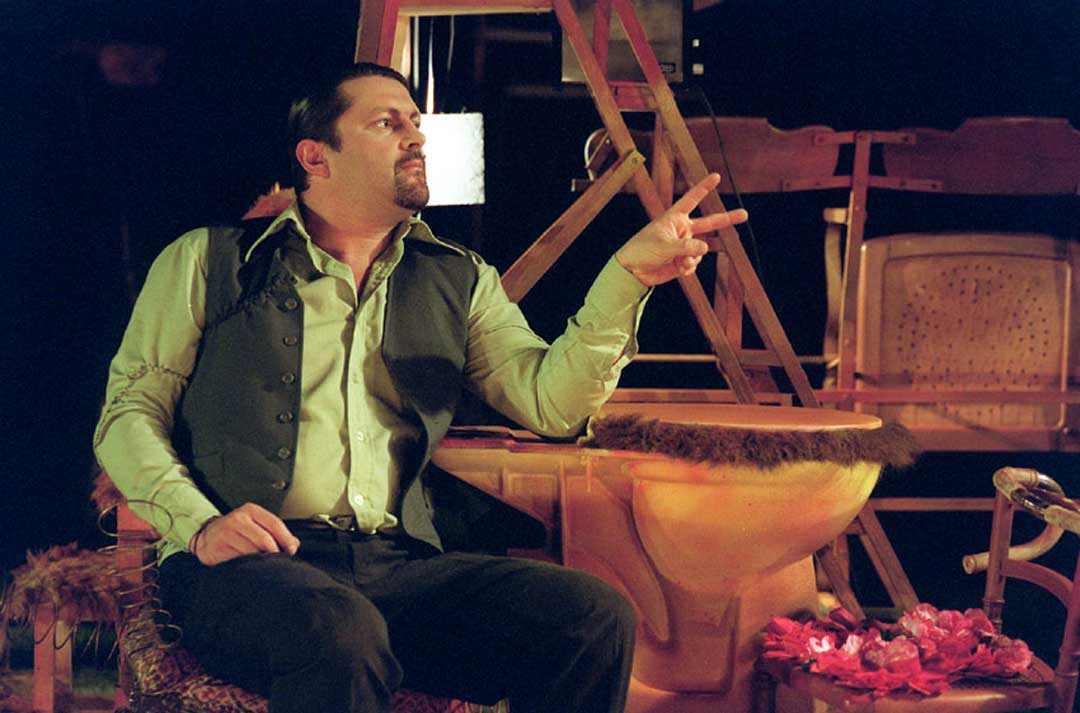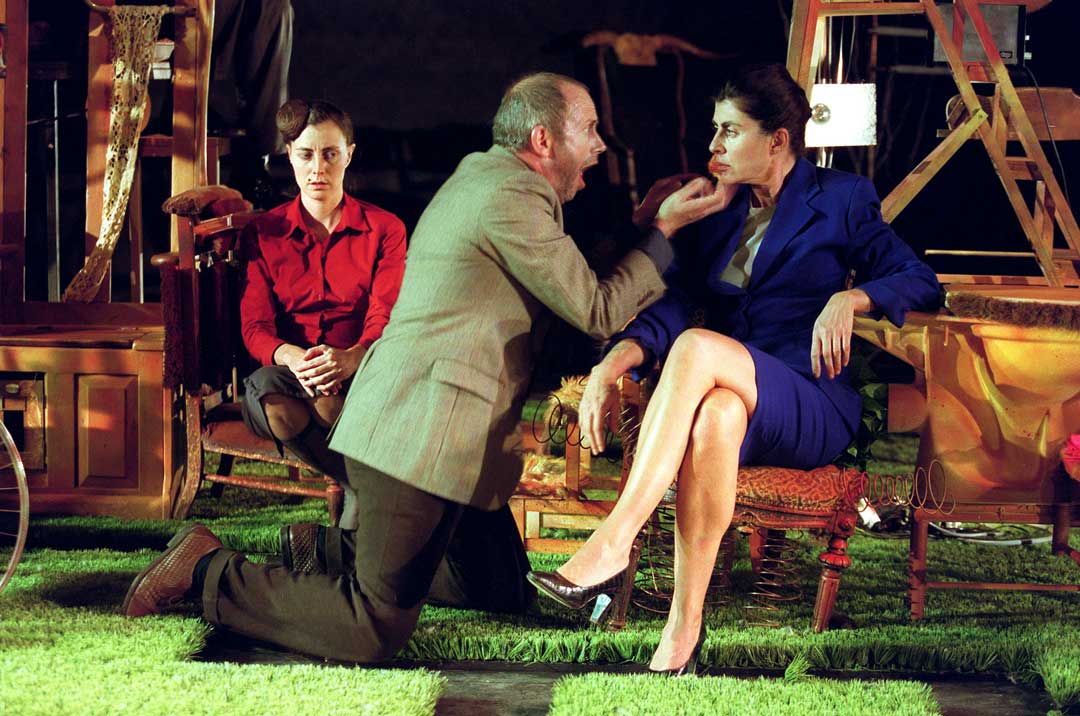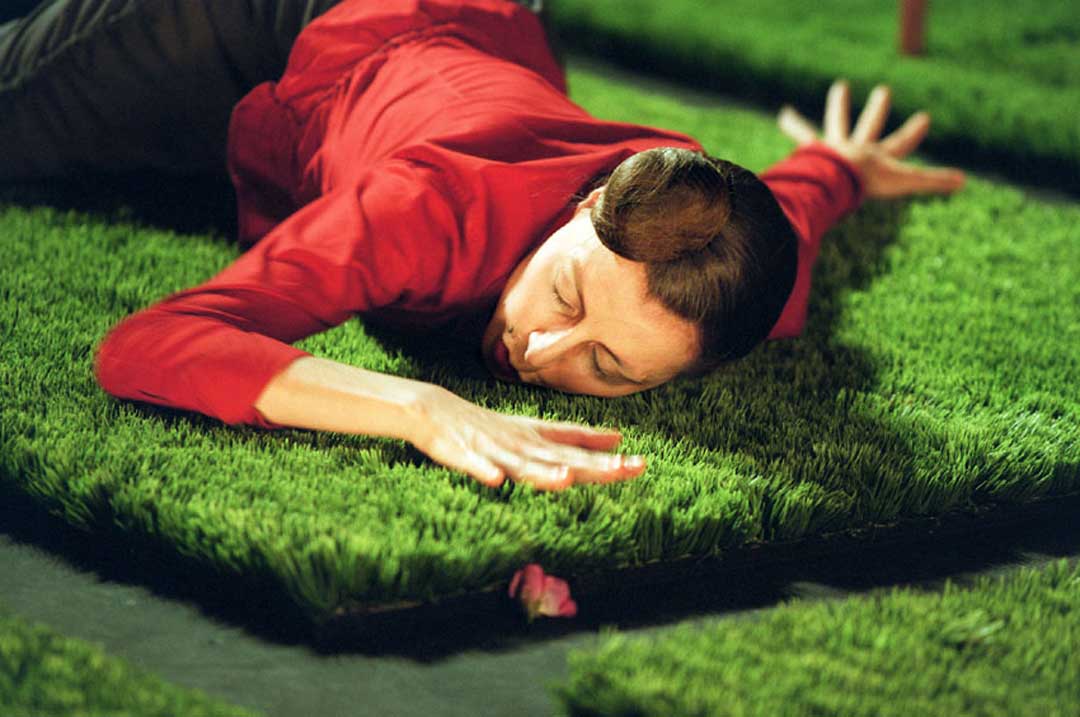 La Chose effroyable dans l'oreille de V – ©Pascal Victor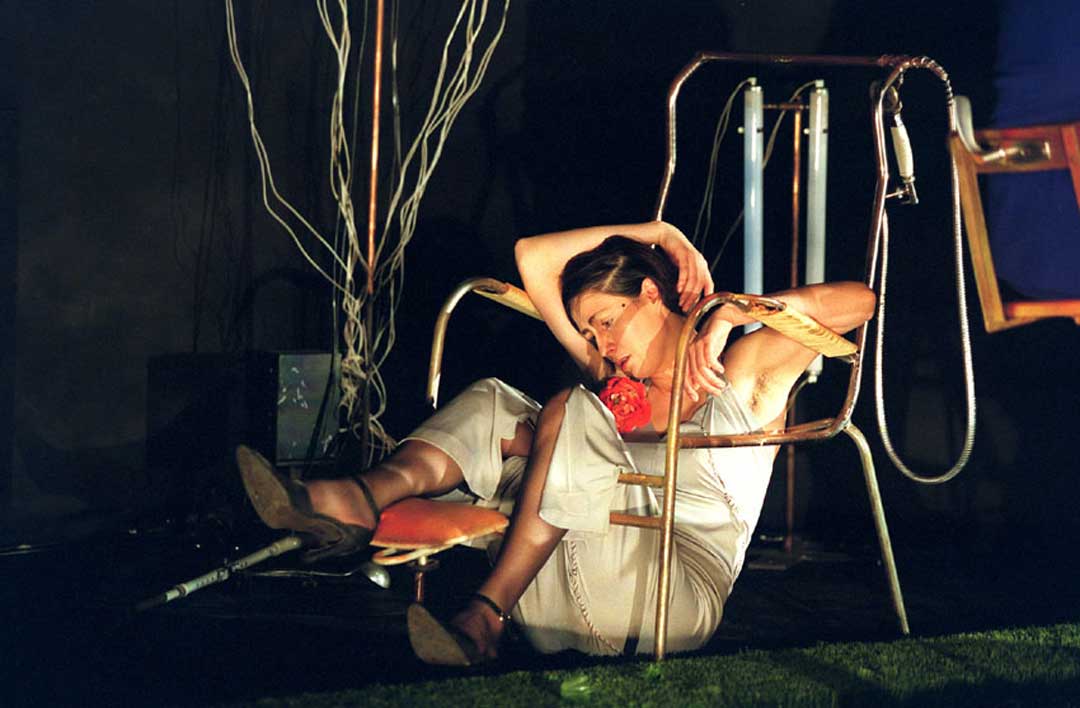 La Chose effroyable dans l'oreille de V – ©Pascal Victor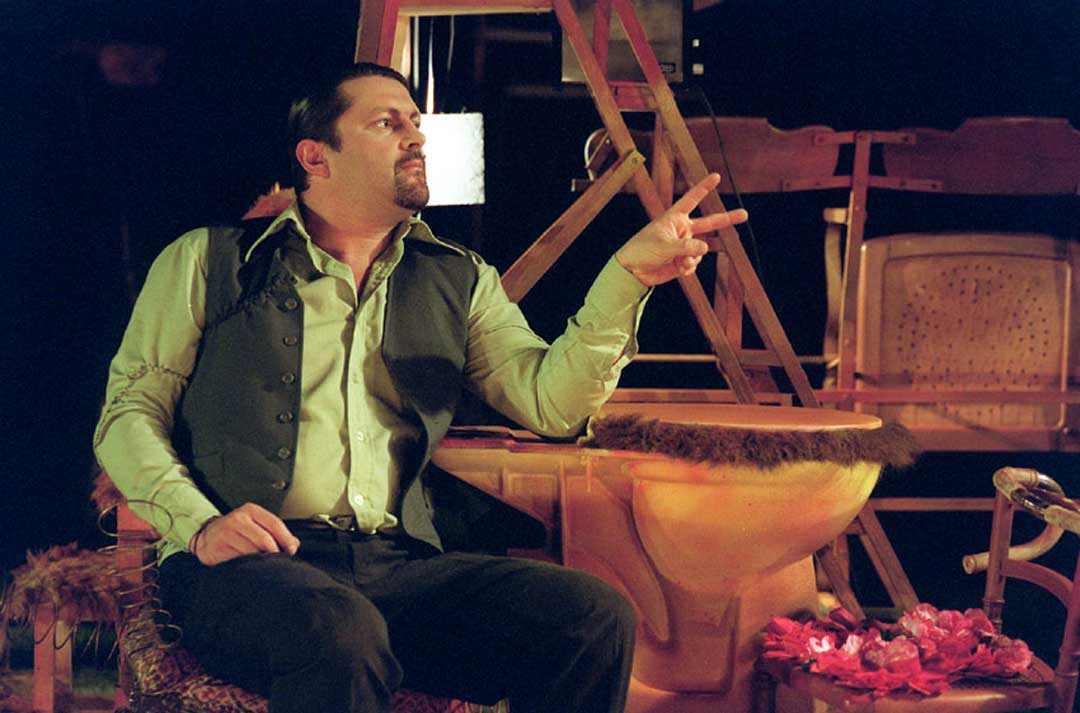 La Chose effroyable dans l'oreille de V – ©Pascal Victor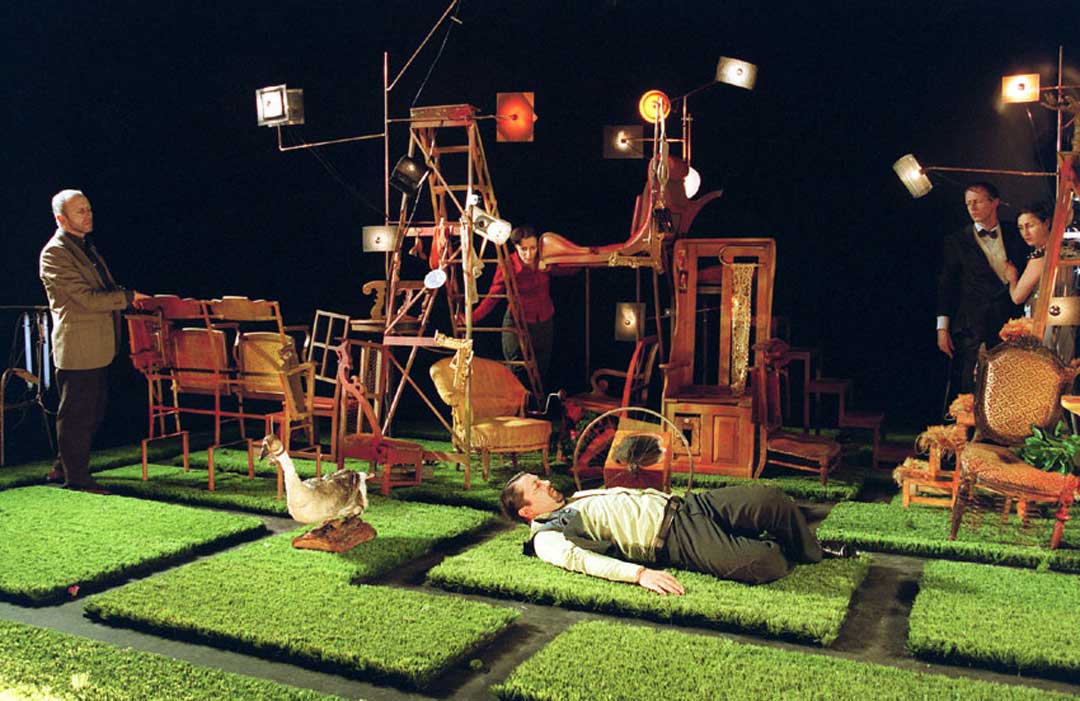 La Chose effroyable dans l'oreille de V – ©Pascal Victor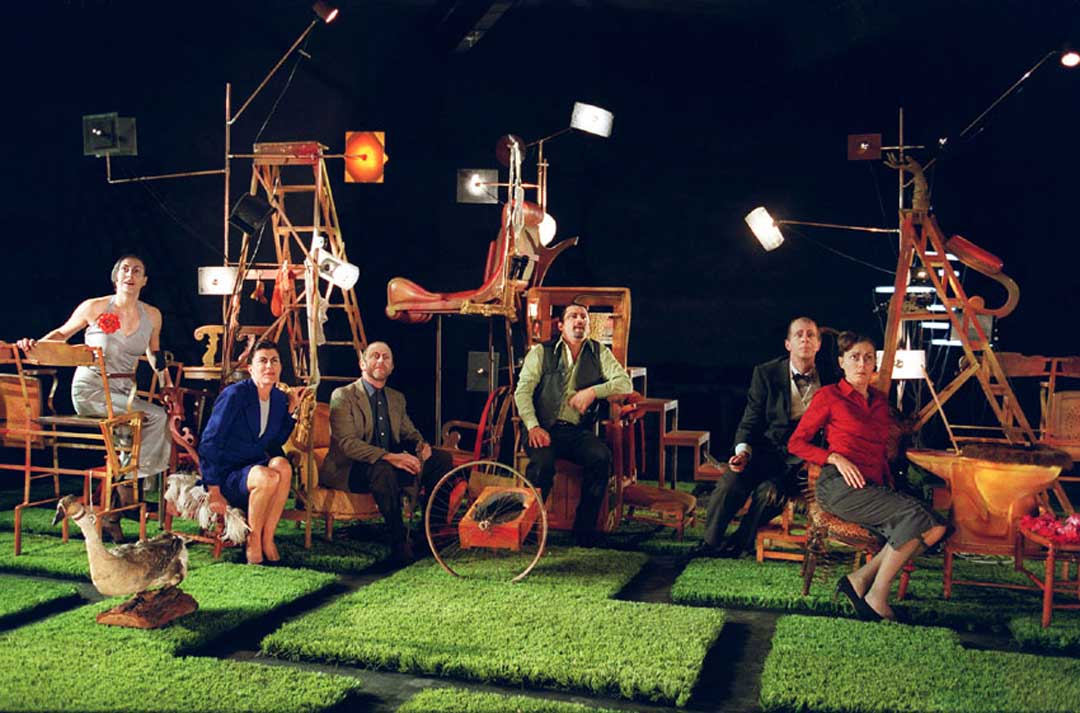 La Chose effroyable dans l'oreille de V – ©Pascal Victor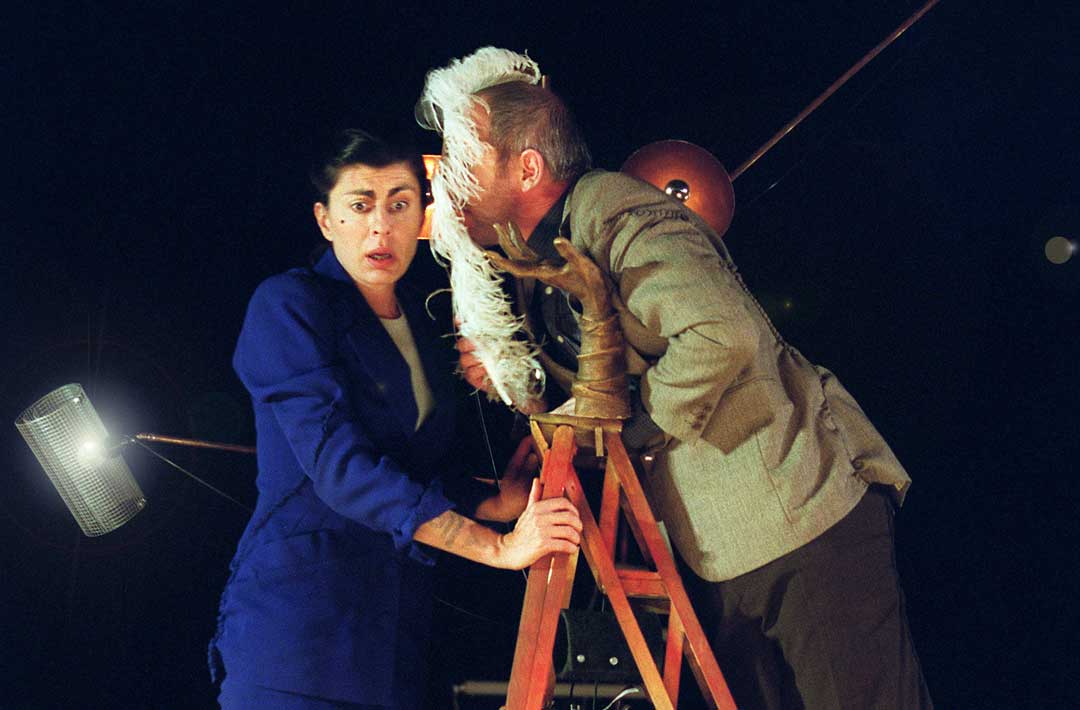 La Chose effroyable dans l'oreille de V – ©Pascal Victor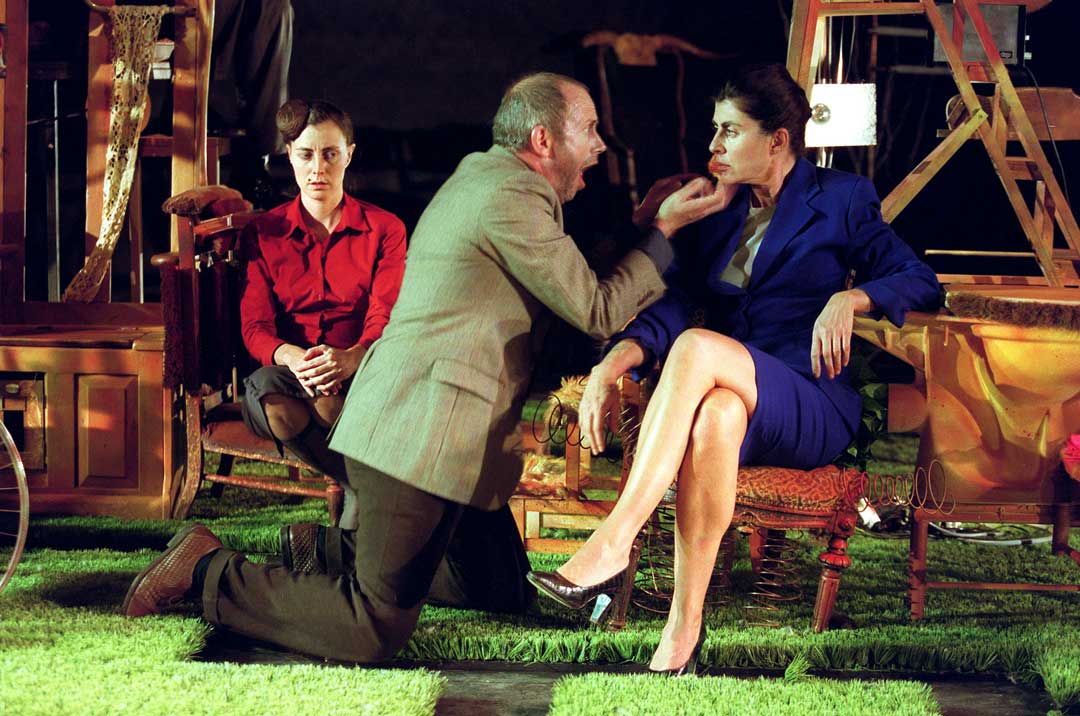 La Chose effroyable dans l'oreille de V – ©Pascal Victor